Description
Social Enterprise Fushan Grange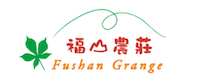 🚚 The Fastest Delivery Time : Air Transport Once A Week. Arrived On Friday.
🐝 Supplier / Place Of Origin:Social Enterprise Fushan Grange / Taiwan
🔖 Certification: Taiwan Organic Certification

🌱 Producer Introduction:
Background
We Believe That Food Should Have -Fresh, Natural And Delicious! From High -Food Green Leaf Vegetables Such As Osaka To High -Quality Fruits Such As Kyoho grapes, Each Box Contains Special Foods Manually Selected In The Harvest Of Carefully Planned Partner Farms.
Co -Cooperation With Fushan Farm, The Leading Organic Agriculture And Sustainable Producer Social Enterprises In Taiwan, Represents A Deep Understanding Of How Fresh And High -Quality Foods Affect A Healthy Life. We Support And Cooperate With More Than 100 Organic Farms And Sustainable Manufacturers In Taiwan To Help Show More Than 200 Fruits And Vegetables Throughout The Year.
Our Mission: Fresh, High -Quality And Diversified Are The Core Of Our Work. In Addition, We Don'T Want To Only Sell Fruits And Vegetables. We Want To Help You Discover A New Healthy Food Concept And Contribute To A More Sustainable World.
Why Choose Us?
100% Fresh Guarantee
There Are Also Aircraft Shipping Every Week To Hong Kong And Ship Directly After Arriving At Hong Kong, So The Fruits And Vegetables Are 100%Fresh.
🌱 Supplier Products:
🛍 Product Information (Main) (English):
Binomial Name:Phyllostachys reticulata
Chinese Name:桂竹筍
Other Names:Osmanthus Bamboo Shoots
Product Description:The peak production period is from March to May in spring. Due to the short production period, it is difficult to see fresh osmanthus bamboo shoots with shells on the market after May every year, and the hard meat is suitable for processing into dried bamboo shoots. A large number of osmanthus bamboo shoots are processed into products such as cooked osmanthus bamboo shoots or dried bamboo shoots, so that everyone can buy them even when the osmanthus bamboo shoots are not in season. Osmanthus bamboo shoots are smooth and hairless, straight and well-jointed. The osmanthus bamboo shoots we buy on the market are not bamboo shoots, but young bamboos that protrude from the ground. The appearance looks like bamboo. Because the meat is slightly firmer, it is suitable for cooking such as stir-frying and marinating. The market price is about 30 to 35 yuan per catty during the peak production period.
Variety:
Supply Season:March to May
Storage Method:
#Should Be / Avoided:
*Edible Compatibility:
Cooking Skills:Spicy douban and osmanthus bamboo shoots osmanthus bamboo shoots braised pork stir-fried osmanthus bamboo shoots in sauce
stir-fried black fungus with osmanthus bamboo shoots one piece of cinnamon bamboo shoots • 4-5 pieces of black fungus • appropriate amount of chili shreds and minced garlic • appropriate amount of soy sauce sugar white pepper ...
Spicy fried shredded pork with osmanthus bamboo shoots two sticks of osmanthus bamboo shoots • half a fistful of shredded pork • appropriate amount of shredded garlic and chilli • appropriate amount of soy sauce and sugar • appropriate amount of cornstarch ...
Braised osmanthus bamboo shoots ...
Stir-fried gui bamboo shoots with fermented bean curd ...
Braised pork with osmanthus bamboo shoots_electric pot cooking
Dish:Fried osmanthus bamboo shoots, braised osmanthus bamboo shoots. Braised Osmanthus Bamboo Shoots with Soy Sauce
Stir-fried osmanthus bamboo shoots is a Hong Kong and Taiwan dish. The main raw materials are bamboo shoots, pork (fat and thin), red pepper, etc. If obese people often eat bamboo shoots, they can lose weight. This dish mainly provides cellulose, and it is often eaten Can prevent constipation.
Crispy bamboo shoots in red oil
Crispy bamboo shoots in red oil is a dish made of osmanthus bamboo shoots, dried shrimps and other raw materials. ...... Crispy bamboo shoots in red oil is a dish made of osmanthus bamboo shoots, dried shrimps and other raw materials.
🥗 Recipe (English Version):
Google Recipe 🔍 :

English CookPad 🍳 :

BBC Good Food 🥙 :