Description
Trepunti.Sicily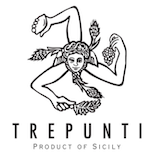 🚚 The Fastest Delivery Time : 2-day delivery.
🐝 Supplier / Place Of Origin:Trepunti.Sicily / Sicily In Italy
🔖 Certification: Italian and EU Organic Certification (BIO)
🌱 Producer Introduction:
About Trepunti.Sicily
The Trepunti farm is surrounded by mountains and the sea, and the highest active volcano in Europe, Mount Etna, can already be seen on the farm. Therefore, the soil on the farm contains a lot of minerals that help crops grow, which is very suitable for fruit growth.
The farmer, Jennifer, is a girl from Hong Kong who is married to a Sicilian farmer. She pays great attention to the food safety and quality of fruits and vegetables. In order to pursue higher quality fruits and vegetables, she began to learn how to cultivate organic fruits and vegetables. Jennifer and his wife, who like Hong Kong very much, opened an online store in Hong Kong in 2019 in order to allow the public in Hong Kong to enjoy the high-quality fruits and vegetables of Sicily, and bring high-quality Sicilian fruits and vegetables to Hong Kong citizens.
🌱 Supplier Products:
🛍 Product Information (Main) (English):
Binomial Name:Citrus limon (L.) Burm.f.
Chinese Name:檸檬
Other Names:Lemon
Product Description:It is the fruit of the rutaceae plant lemon. Sweet and sour, slightly warm in nature. Lemon juice can help digestion, increase appetite, and have the effects of quenching thirst, soothing qi, and calming the mind. Lemon is rich in organic acids and vitamin C, which can inhibit the formation of melanin and prevent skin pigmentation, avoid the formation of freckles and have a whitening effect. In addition, its rich vitamin B content promotes healthy skin tissue, especially the oral mucosa.
Native to the eastern Himalayas. It spread to India in the tenth century, Europe in the twelfth century, and America in the fifteenth century. Lemons were cultivated relatively late in China, and were cultivated in small quantities in the provinces south of the Yangtze River in the early 20th century.
Variety:There are dozens of varieties, the more famous ones are:
(1) Eureka, native to Italy, cultivated in Sichuan, China, medium fruit shape, yellow skin, yellow-green flesh, tender and juicy;
(2) Lisbon, native to Portugal, has a large fruit shape, a yellow peel with milky protrusions, a greenish-white pulp, and a strong sour taste;
(3) Villa Franca;
(4) Genoa, which has been introduced into China for cultivation.
Supply Season:Hong Kong is supplied throughout the year.
Storage Method:It can be stored in the refrigerator for a long time.
#Should Be / Avoided:
Appropriate: suitable for patients with hypertension, myocardial infarction, weak spleen and stomach, kidney stones, dry mouth and tongue.
Avoid: In view of the extremely sour taste of lemon, the acid can generate heat, so people with fever, gastric ulcer, hyperacidity, peptic ulcer, dental caries, cholecystitis, gallstones, and whooping cough should not eat. In addition, it is contraindicated in patients with excessive phlegm, weak gas, toothache and diabetes.
*Edible Compatibility:
Affordable: 1. Lemon juice and seafood: Lemon juice with strong acidity can kill bacteria in most seafood within 15 minutes, so it is suitable to eat with seafood. 2. Lemon and honey: Eating together is very effective in treating bronchitis and nasopharyngitis. 3. Lemon and sugar: Both are cooked together, which have the effect of quenching thirst, appetizing, and tocolytic. 4. Lemon and ginger: Decoction of the two together can regulate Qi inversion and vomiting. Phase grams: 1. Lemon juice and carrots: The vitamin C decomposition enzyme in carrots can easily destroy the vitamin C in lemons, thereby reducing its nutritional content. 2. Lemon and milk: Lemon contains fruit acid, which combines with the protein in milk to form an indigestible coagulation substance, which stimulates the stomach and causes diarrhea.
Cooking Skills:The fruit is a citrus fruit, the peel is yellow and shiny, the peel is thicker than the general citrus, and it is close to the pulp. The fruit is oval in shape, with pointed and milky protrusions at both ends. Juicy, meaty and crisp, with a rich aroma, sour and slightly bitter. Because the pulp and juice taste extremely sour and slightly bitter, they are not suitable for direct consumption. They should be extracted and processed into beverages, sliced and brewed with black tea, or processed into jams.
Notes:The sour taste can easily cause nausea, and those with gastrointestinal problems should not eat more. The peel of lemon can be used medicinally.
Dish:Lemon juice is often used as a condiment or garnish when cooking Chinese dishes, such as duck with lime.
Supply Period: Hong Kong Is Supplied Throughout The Year.
Suggested Eating Method:
The fruit is citrus fruit. The peel is yellow and shiny. The peel is thicker than ordinary citrus, and it is close to the pulp. The fruits are oval, with a sharp and milk protrusions at both ends. The juice is crispy, has a strong aroma, sour and bitter. Because the flesh and fruit juice taste is extremely sour and bitter, it is not advisable to eat it directly. Squeeze juice processing into drinks, slices and drink with black tea, or processing fruit sauce.
🥗 Recipe (English Version):
Google Recipe 🔍 :

English CookPad 🍳 :

BBC Good Food 🥙 :

🔅Precautions (English Version):
Especially since the fruits came from afar from Sicily, some of Jennifer's fruits are directly purchased from small farmers. The locals like to harvest the fruits when they are ripe. No pesticides are applied to the organic fruits, and it is normal to have defects on the surface. We do not return or exchange products based on individual subjective factors (aroma, size, sweetness, etc.). However, if the fruit is damaged/damaged on a large scale, we are happy to make return/exchange arrangements based on the degree of damage to the fruit. Please contact our store via Whatsapp/phone within 24 hours and send us the photo of the fruit in question.