Description
Trepunti.Sicily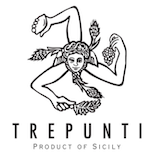 🚚 The Fastest Delivery Time : 2-day delivery.
🐝 Supplier / Place Of Origin:Trepunti.Sicily / Sicily In Italy
🔖 Certification: Italian and EU Organic Certification (BIO)
🌱 Producer Introduction:
About Trepunti.Sicily
The Trepunti farm is surrounded by mountains and the sea, and the highest active volcano in Europe, Mount Etna, can already be seen on the farm. Therefore, the soil on the farm contains a lot of minerals that help crops grow, which is very suitable for fruit growth.
The farmer, Jennifer, is a girl from Hong Kong who is married to a Sicilian farmer. She pays great attention to the food safety and quality of fruits and vegetables. In order to pursue higher quality fruits and vegetables, she began to learn how to cultivate organic fruits and vegetables. Jennifer and his wife, who like Hong Kong very much, opened an online store in Hong Kong in 2019 in order to allow the public in Hong Kong to enjoy the high-quality fruits and vegetables of Sicily, and bring high-quality Sicilian fruits and vegetables to Hong Kong citizens.
🌱 Supplier Products:
🛍 Product Information (Main) (English):
Binomial Name:枳具子
Chinese Name:萬壽果 | 棘枸子
Other Names:Hovenia
Product Description:There is a fruit called "Longevity Fruit" in Chinese, could it be that eating it can lead to immortality. This is called Guaizao, and because it is very similar to Jizhuo, it is also called Jizhuzao in some places. Ripe jujubes can be eaten raw, brewed into wine, and boiled into sugar; it is commonly used by folks to make "jujube wine" to cure rheumatism. The shape of the fruit resembles the swastika "卍", so the tree is called the longevity fruit tree. The fruit is ripe and can be eaten raw. The pulp is pulpy and has no core. The seeds are exposed outside the pulp.
It is a natural selenium-rich fruit, and selenium has a strong antioxidant capacity, anti-cancer and anti-cancer effects, as well as natural detoxification and detoxification effects. It can regulate and improve the body's immunity, maintain the normal structure and function of the cardiovascular system, and prolong life. It works very well.
Variety:
Supply Season:Only from January to April every year.
Storage Method:
#Should Be / Avoided:
*Edible Compatibility:
Cooking Skills:It is usually cooked in boiling water with sugar or saccharin, and you can eat it to satisfy your appetite.
Notes:
Dish:Hovenia
Hovenia is suitable for polydipsia, drunken thirst and alcoholism caused by fever. From Chinese article "《粥譜》".
Supply Period: Only From January To April Every Year.
Suggested Eating Method:
It is usually cooked in rolling water with sugar or sugar, and you can eat it.
🥗 Recipe (English Version):
Google Recipe 🔍 :

English CookPad 🍳 :

BBC Good Food 🥙 :

🔅Precautions (English Version):
Especially since the fruits came from afar from Sicily, some of Jennifer's fruits are directly purchased from small farmers. The locals like to harvest the fruits when they are ripe. No pesticides are applied to the organic fruits, and it is normal to have defects on the surface. We do not return or exchange products based on individual subjective factors (aroma, size, sweetness, etc.). However, if the fruit is damaged/damaged on a large scale, we are happy to make return/exchange arrangements based on the degree of damage to the fruit. Please contact our store via Whatsapp/phone within 24 hours and send us the photo of the fruit in question.