Description
Social Enterprise Fushan Grange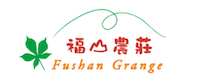 🚚 The Fastest Delivery Time : Air Transport Once A Week. Arrived On Friday.
🐝 Supplier / Place Of Origin:Social Enterprise Fushan Grange / Taiwan
🔖 Certification: Taiwan Organic Certification

🌱 Producer Introduction:
Background
We Believe That Food Should Have -Fresh, Natural And Delicious! From High -Food Green Leaf Vegetables Such As Osaka To High -Quality Fruits Such As Kyoho grapes, Each Box Contains Special Foods Manually Selected In The Harvest Of Carefully Planned Partner Farms.
Co -Cooperation With Fushan Farm, The Leading Organic Agriculture And Sustainable Producer Social Enterprises In Taiwan, Represents A Deep Understanding Of How Fresh And High -Quality Foods Affect A Healthy Life. We Support And Cooperate With More Than 100 Organic Farms And Sustainable Manufacturers In Taiwan To Help Show More Than 200 Fruits And Vegetables Throughout The Year.
Our Mission: Fresh, High -Quality And Diversified Are The Core Of Our Work. In Addition, We Don'T Want To Only Sell Fruits And Vegetables. We Want To Help You Discover A New Healthy Food Concept And Contribute To A More Sustainable World.
Why Choose Us?
100% Fresh Guarantee
There Are Also Aircraft Shipping Every Week To Hong Kong And Ship Directly After Arriving At Hong Kong, So The Fruits And Vegetables Are 100%Fresh.
🌱 Supplier Products:
🛍 Product Information (Main) (English):
Binomial Name:-
Chinese Name:桑椹
Other Names:Mulberry
Product Description:It is the fruit ear of the mulberry plant of the family Moraceae.
Mulberries contain a variety of functional ingredients, such as rutin, anthocyanins, and resveratrol, which have the effects of preventing cancer, delaying aging, anti-inflammation, and increasing blood vessel elasticity. They also have the benefits of protecting eyes, helping digestion, and preventing gray hair .
Harvest when the mulberries are reddish-purple from April to June, and dry them in the sun or steam them slightly.
Variety:
Supply Season:Available all year round.
Storage Method:
#Should Be / Avoided:
No literature reports.
*Edible Compatibility:
Mulberry tea|Enrich blood, strengthen liver and kidney, prevent insomnia and hair loss
Cooking Skills:Drinking method: it is recommended to drink every day, take 30cc at a time, dilute it with 5 times cold boiled water and drink it. If you don't want to make it yourself, there are commercially available mulberry drinks to choose from. "Roselle mulberry juice" is secretly made from premium mulberry juice, dried roselle flowers and fresh lemon juice. It is blended into a bright red and delicious beauty drink. Mulberries are rich in iron and anthocyanins vegetarian, it tastes sweet and sour, attracting many mulberry lovers to buy it.
Notes:It is recommended to eat 20 to 30 berries per day, but the production period of mulberry is short and it is not easy to store. In addition to eating directly, it can also be made into mulberry wine and mulberry juice for preservation, and this kind of berry fruit can retain its complete nutrients even after processing, so it is also very effective to make jam and dried mulberry. of.
Dish:Mulberry tea
🥗 Recipe (English Version):
Google Recipe 🔍 :

English CookPad 🍳 :

BBC Good Food 🥙 :