Description
Yunnan Organic Certified Vegetables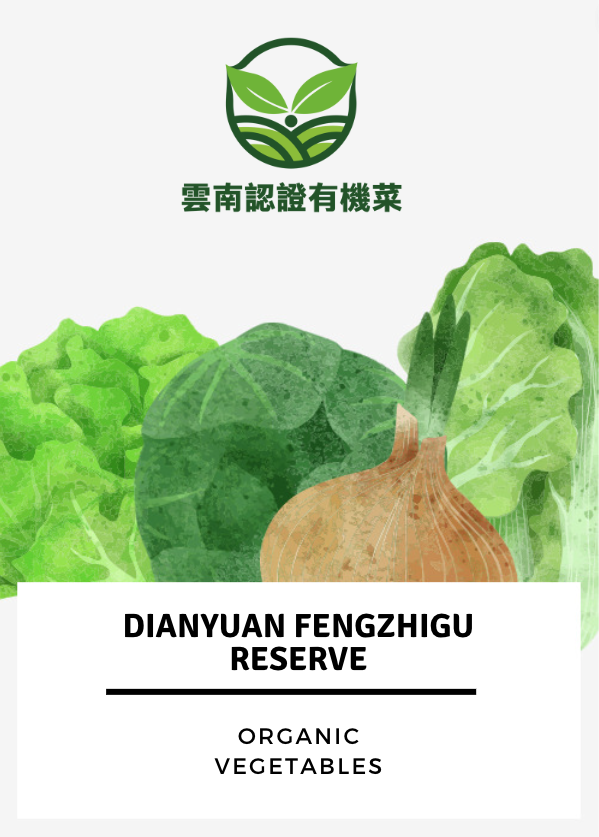 🚚 The Fastest Delivery Time : On Tuesday, Thursday, Saturday, arrived.
🐝 Supplier / Place Of Origin:Yunnan Organic Certified Vegetables / Yunnan
🔖 Certification: Organic certification by China and Canada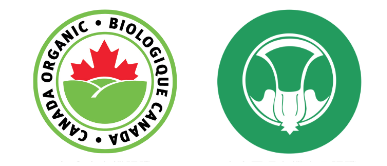 🌱 Producer Introduction:
Yunnan Kunming Organic Vegetable Farm is located in Dianyuan Wind Valley Reserve, Panlong District, Kunming City, Yunnan, where the soil is fertile and the water source is clean; the requirements for environmental governance in the area are strict. Taking into account both the ecological environment and economic development, the farm strictly abides by organic standards, and there is no agricultural pollution. The organic vegetables grown in the protected area are particularly sweet and delicious.
The unique climate of Yunnan
Yunnan has a good climate and abundant sunshine, with an average temperature of 14.9°C, a maximum temperature of 31.5°C, and a minimum temperature of -7.8°C; the rainy season is mainly concentrated in May to September; the relative humidity is 76%. The plateau in Panlong District is about 1891m above sea level, and gradually decreases from north to south in a ladder shape. The altitude is between 1500m and 2800m, which is most suitable for planting diversified vegetables.
get two-factor authentication
Because the certification standards in China and Hong Kong are different and uneven. In view of this, hoping to gain the recognition and trust of consumers, organic vegetables in Kunming, Yunnan have obtained dual certification: domestic organic certification and Canadian organic certification.
In 2016, the Consumer Council conducted a random inspection of pesticide residues, all of which were zero; for many years, there were no pesticide residues after random inspections by our customers.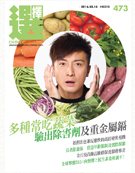 🌱 Supplier Products:
🛍 Product Information (Main) (English):
Binomial Name:Citrus sinensis (L.) Osbeck.
Chinese Name:橙
Other Names:Orange | Sweet Orange
Product Description:It is the fruit of the sweet orange of the Rutaceae plant. Sweet and sour, cool in nature. It has the effects of widening the chest, relieving vomiting, resolving phlegm and dispersing knots. Orange is a rich source of vitamin C, which has the functions of enhancing human immunity, whitening, increasing the elasticity of capillaries, and reducing blood cholesterol. Orange pulp contains a lot of dietary fiber and pectin, which can promote intestinal peristalsis and prevent constipation. In addition, the thin skin on the inside of the orange contains hesperidin, which can maintain the elasticity and permeability of blood vessels and protect cardiovascular health.
Native to the Indo-China Peninsula in southern China and Asia. It was introduced to Portugal from China in the fifteenth century. Introduced to the United States in the 16th century, it was planted in large quantities in the Americas, and many new varieties were cultivated. In addition to southern China, the United States, Spain, Japan, Vietnam, etc. have a large number of planting.
Variety:Varieties can be divided into three categories:
(1) Ordinary sweet oranges: the fruit has no umbilicus, the flesh is orange, and the top of the fruit often has a seal ring, such as Xinhui sweet orange, Guangdong orange, perfume orange, Taiwan snow orange, American Valencia orange, etc.
(2) Navel oranges: the top of the fruit is open, with small fruit sacs exposed in the shape of a navel, and the flesh is yellow, such as the squash in Hunan, cotton navel oranges in Sichuan, Washington navel oranges (Washington Navel oranges)
navel) (originated in Brazil, introduced and cultivated in Zhejiang), Cangtou navel oranges from Guangzhou, etc.
(3) Blood oranges: the fruit has no umbilical cord, and the flesh is red blood, such as blood oranges from Hunan, Ruby blood (originating in Italy, introduced and cultivated in Sichuan), etc. There are actually three types of blood oranges.
Tarocco, a blood orange native to Italy, Sanguinello, a blood orange native to Spain, and the latest variant, Moro.
Supply Season:Hong Kong is supplied throughout the year.
Storage Method:Such fruits are more durable and can be stored in a cool and ventilated place for half a month, but do not stack them together.
#Should Be / Avoided:
Appropriate: It is suitable for people with full chest and diaphragm, nausea and vomiting, dry mouth, postpartum patients with less milk, and patients with gallstones.
When you drink too much, you can eat more oranges to hangover.
Taboo: People with weak spleen and stomach, those with cold and flu, and those with lymph node nuclei should eat less. Because orange contains tannin, it is easy to combine with minerals such as iron and calcium, so people with anemia and indigestion should eat less.
*Edible Compatibility:
Affordable: 1. Orange and mayonnaise: The vitamin C in orange matches the vitamin E in mayonnaise, which has the effect of promoting blood circulation, skin care, anti-aging and anti-cancer. 2. Orange and cream: Cream contains high cholesterol, while orange contains a lot of cellulose that can remove cholesterol, which helps reduce the absorption of cholesterol in the body. Compatibility: 1. Orange and shrimp: When the calcium contained in the shrimp and the tannin in the orange are eaten before and after, they will combine into substances that are not easily digested, which will easily stimulate the stomach and cause vomiting and other symptoms. 2. Oranges and pork: The protein in pork combines with the tannins of oranges to form a precipitate, which is not conducive to human digestion. Eating a large amount may cause nausea and abdominal pain. More importantly, it affects the absorption of protein components by the human body. 3. Oranges and Crabs: Crabs are cold and cool things. If they are paired with oranges that have the characteristics of gathering dampness and producing phlegm, it will easily lead to stagnation of Qi and accumulation of phlegm, which will affect health.
Cooking Skills:The fruit is round, slightly flat up and down, the peel and pulp are not easy to separate, the capsule flap is tight, there are generally 10 flaps, and the taste is sweet and sour. The fruit can be eaten raw, mostly used as a fruit after meals or juiced for drinking, and can also be made into candied fruit, jam, fruit wine, and processed into canned food.
Notes:It is not suitable to eat before meals or on an empty stomach, otherwise the organic acids contained in oranges will stimulate the gastric mucosa, which is not good for the stomach.
Hesperidin (Hesperidin) in the peel and nerol (Nerol) extracted from flowers can be used for medicinal purposes. Many orange juice commonly sold in Hong Kong is made from concentrated orange pulp exported from Brazil, not freshly squeezed locally.
Dish:Orange Bone.
Supply Period: Hong Kong Is Supplied Throughout The Year.
Suggested Eating Method:
The fruits are round, slightly flat up and down, the peel and the flesh are not easy to separate, the bag is tightly tissue, generally 10
The flavor is sweet and sour. Fruits can be eaten raw. After eating more fruits or squeezing juice, you can also make honey, jam, fruit wine, and processing into canned food.
🥗 Recipe (English Version):
Google Recipe 🔍 :

English CookPad 🍳 :

BBC Good Food 🥙 :

🔅Precautions (English Version):
🍎 Preserve fruits
1. Fruits especially with softer skin, if packaged, should be placed in the cold box in the original package;
2. Organic fruits are more prone to spoilage if they have water droplets. Put the fruits in a ventilated place to dry or wipe off the water vapor, then wrap the fruits in slightly damp newspaper and put them in a plastic bag before refrigerating. ;
3. Organic fruits do not use preservatives or special treatments. fruits are generally stored for three to five days in room temperature only, should be kept in fridge. Some fruits e.g. papaya will decompose enzymes, so they should be eaten as soon as possible.
🍏 How to wash fruits
1. Wash fruits before eating to keep them fresh;
2. It is not advisable to soak the fruits for too long, and they should be washed first and then cut to avoid the loss of vitamins;
3. Washing fruits with dilute salt water or Dish Drop can easily remove vegetable insects;
4. Cut fruits with a stainless steel knife to reduce vitamin loss;
5. Vegetable leaves contain a lot of nutrients, so you should avoid shredding, chopping or grinding the leaves;
6. Immediately eat after cutting, to avoid the loss of vitamins due to air oxidation.