Description
Social Enterprise Fushan Grange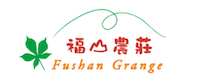 🚚 The Fastest Delivery Time : Air Transport Once A Week. Arrived On Friday.
🐝 Supplier / Place Of Origin:Social Enterprise Fushan Grange / Taiwan
🔖 Certification: Taiwan Organic Certification

🌱 Producer Introduction:
Background
We Believe That Food Should Have -Fresh, Natural And Delicious! From High -Food Green Leaf Vegetables Such As Osaka To High -Quality Fruits Such As Kyoho grapes, Each Box Contains Special Foods Manually Selected In The Harvest Of Carefully Planned Partner Farms.
Co -Cooperation With Fushan Farm, The Leading Organic Agriculture And Sustainable Producer Social Enterprises In Taiwan, Represents A Deep Understanding Of How Fresh And High -Quality Foods Affect A Healthy Life. We Support And Cooperate With More Than 100 Organic Farms And Sustainable Manufacturers In Taiwan To Help Show More Than 200 Fruits And Vegetables Throughout The Year.
Our Mission: Fresh, High -Quality And Diversified Are The Core Of Our Work. In Addition, We Don'T Want To Only Sell Fruits And Vegetables. We Want To Help You Discover A New Healthy Food Concept And Contribute To A More Sustainable World.
Why Choose Us?
100% Fresh Guarantee
There Are Also Aircraft Shipping Every Week To Hong Kong And Ship Directly After Arriving At Hong Kong, So The Fruits And Vegetables Are 100%Fresh.
🌱 Supplier Products:
🛍 Product Information (Main) (English):
Binomial Name:Allium cepa L.
Chinese Name:洋蔥 | 洋葱
Other Names:Onion
Product Description:Yangshuo is a two- or three-year-old vegetable and is a common home-cooked dish or condiment. Onions are known as the "Queen of Vegetables" in foreign countries. Yang  is rich in sulfurized propylene-based compounds, vitamins and minerals. Onion is warm and pungent in nature, and has the functions of dispersing wind and cold, helping digestion, soothing the nerves, preventing and treating osteoporosis, and preventing and fighting cancer. The antioxidants contained in onions can scavenge free radicals in the body and have anti-cancer and anti-aging effects. It is often widely used to make various dishes, such as curries, salads, etc. It is also an essential material in many Western cuisine sauces.
Onions are native to southwestern Asia to the Mediterranean coast. It has been cultivated in the Mediterranean region for centuries, and the ancient Egyptians had records of eating onions as early as 3200 BC, and onions were introduced to China after the Ming Dynasty. At present, the main origins are China, India, the United States, Turkey and Pakistan.
Variety:All onions are originally from the same species, allium cepa
After hundreds of years of evolution, hundreds of varieties have emerged. If distinguished by the color of the bulb skin, there are purple red, maroon, light brown red, yellow to light yellow. The popular onion varieties are white, yellow and purple.
White onion: It contains high sweetness and high water content, with less pungency, and its white color comes from phenolic compound flavonoids, which have antioxidant effects. The juicy nature of white onions makes them ideal for stewing, boiling, salads or roasting.
Yellow onions: They are the most productive, and their high sweetness makes them ideal for stir-frying or soups.
Purple onion: Also known as "red onion", its color is derived from water-soluble anthocyanins, but this is only found on the surface of the scale leaves, and its color will be diluted and faded after cooking. Purple onion has less pungent and pungent taste, crisp and refreshing, suitable for salad.
In addition to distinguishing by color, it can be distinguished by the time of harvest. Ordinary onions are harvested in autumn, but there is a spring onion, which is planted in late autumn and harvested when it is not fully mature in the following spring and early summer. The taste is relatively light and juicy, but it is more prone to spoilage.
Supply Season:It is available throughout the year, and the peak season is from October to December.
Storage Method:Buy onions should be placed in a dry and ventilated place to avoid germination. The ones that have been cut should be wrapped in plastic wrap and stored in the fruit and vegetable cabinet in the refrigerator.
#Should Be / Avoided:
Appropriate: generally edible. Onion contains prostaglandin A, which can dilate blood vessels, reduce blood viscosity, lower blood pressure, prevent thrombosis, and is beneficial to patients with hypertension, hyperlipidemia and cardiovascular disease.
Contraindications: Patients with itchy skin, stomach or eye diseases should eat less.
*Edible Compatibility:
Affordable: If onion and tea are eaten together for a long time, the antioxidant flavonoids contained in the two can reduce the incidence of coronary heart disease. Phase g: onion should not be eaten with honey, so as not to cause eye discomfort. Onions should not be eaten with marine fish, because the oxalic acid in onions will decompose and destroy the protein in marine fish, which is not conducive to absorption. It is also not advisable to eat onions with kelp, because the oxalic acid in onions will form stones with the minerals in kelp, and eating too much will make people constipated.
Cooking Skills:The sulfonylurea butyric acid in the onion is easy to volatilize after being cooked for a long time, and loses the effect of lowering blood sugar, so the onion should not be cooked for a long time. But be aware that prolonged cooking can caramelize the sugar in the onion, making it sweeter. If you want to avoid tears when you cut onions, cut them in water, or refrigerate them for a while before cutting them.
Notes:Because onions are prone to produce volatile gases, they should not be eaten in excess. Excessive consumption can cause flatulence.
Onions can predict how cold the next winter will be. If the onion skin is thick, it means that the next winter will be a severe winter; conversely, if the onion skin is thin, it means that the next winter will be mild.
Dish:As a side dish for stir-fries, pizza, salads, soups, scrambled eggs with onions, etc.
🥗 Recipe (English Version):
Google Recipe 🔍 :

English CookPad 🍳 :

BBC Good Food 🥙 :