Description
Sha Po Tsuen Farm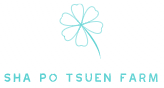 🚚 The Fastest Delivery Time : 2-day delivery.
🐝 Supplier / Place Of Origin:Sha Po Tsuen Farm / Fung Kat Heung, Yuen Long
🔖 Certification: HKORC
🌱 Producer Introduction:
Covering an area of 100,000 square feet, it is located in Fung Kat Heung, Kam Tin, Yuen Long. With the aim of growing healthy crops, the public can enjoy high-quality and safe food at a low price, and hope that when purchasing locally grown fruits, the public can understand the importance of reducing carbon emissions on the environment, so as to achieve the goal of human beings and the greater world. Natural complementarity and harmonious coexistence. ​And in the future, we will grow more different healthy fruits and vegetables to provide customers with choices.
🌱 Supplier Products:
🛍 Product Information (Main) (Traditional Chinese):
#basic introduction
Bitter gourd is cold and bitter; mature bitter melon is flat and sweet. Raw bitter gourd has the effects of relieve heat, clear the heart, and detoxify; cooked bitter gourd can nourish blood and nourish the liver, nourish the spleen and kidney. Cooked bitter melon color, decreased bitter taste, reduced coldness, and nourishing effects showed. In contrast to the end of the cooked, clearing is made up. Bitter gourd is rich in vitamin C. Its high antioxidant effect can prevent the oxidation process in the body and achieve the effect of protecting cells and even blood vessels. It can not only enhance human body resistance, but also maintain heart health. Recently, some studies have found that cold melon can be pumped to propose some special ingredients of CHARANTIN EXTRACT, including polypeptides, bitter gourdin and bitter gourds, which can promote the use and regulation of blood sugar, thereby reaching the level of stable blood sugar.
Variety
The biggest feature of this bitter gourd is the slight bitterness that makes people want to eat again, and even children will fall in love with it! And there are many benefits to eating bitter gourd, such as rich vitamin C, which can eliminate fatigue.
Okinawa bitter gourd is a year -old climbing herb with a well -developed root system, with five shuttle stems, and the leaves are green. The fruits are oblong or spindle -shaped, with uneven tumor -like protrusions on the surface, and orange -yellow when mature. The seeds are hidden in the meat and fruits, and the red sac is wrapped in mature.
There are two cultivation species in this variety: one is a long conical shape, such as the "sliding bitter gourd" in Guangdong and the "white bitter gourd" in the Yangtze River Basin; the other is short conical shape, such as Guangdong's "big bitter gourd", commonly known as " "Lei Gong Jian", this quality is better.
Supply season
The main production period is from April to October each year.
Method of buying
The fruits are full and full, the fruit shape is positive, the melon patterns are bumpy, the raised place is thick and larger, the color is shiny, the melon is hard and green with green. These are the characteristics of fresh varieties.
The meat is crispy and tender, the taste is moderate, the taste is good, the blue, no bumps, and the single fruit is 150g. Good shapes, good color, no break, no moss, no rot, no pests and other damage.
storage method
The cold melon can be stored in the cool and ventilated place for about 3 days. If you wrap it in fresh -keeping paper and place it in the refrigerator, it can be stored for about 1 week.
#*Should be avoided by the crowd
Should: suitable for those who are hot and thirsty, thirst, red -eye and sore throat, acute dysentery, and sores. It is also suitable for people with diabetes.
Taboo: Those with thin body shape, or women with cold and fatigue during the physiological period, and cold pain in lower abdomen should eat less. Spleen and stomach deficiency, diarrhea, diarrhea, and tuberculosis patients should not eat. Pregnant women should not eat.
#*Edible compatibility
should:
1. Bitter gourd and pepper: Both bitter gourd and pepper are rich in vitamin C, which can block the precipitation of melanin and bring a whitening effect; its high antioxidant function brings a role in delaying aging.
2. Bitter gourd and eggs: The vitamin C contained in bitter gourd helps the human body to absorb the iron in the egg yolk, promote blood manufacturing, and eliminate fatigue. Absorption of collagen.
avoid:
1. Bitter gourd and sardine: consumption can cause urticaria at the same time.
Cooking skills
The most famous Okinawa cuisine with delicious bitter gourd must be "Okinawa Miscellaneous", and add pork, tofu and eggs to stir -fry. Frying into tempura, with Wudong to eat the same taste.
Cut the bitter gourd and remove the seeds, wash the meat with coarse salt, and cook it for a while to reduce its bitter taste. The edible part is located in the fruits. Because the part of the fruit is easy to accumulate pesticides, it must be gently brushed with a soft brush. As for the depressed fruit, it should be removed first and then rinsed.
#Remarks matters
There are rumors that bitter gourd can "treat diabetes". Even though there are many bitter gourds and diabetic products in the room, there is no substantial scientific evidence to prove this.
Commonly used dishes
Cool melon soybean pork rib soup, cold gourd pork ribs, cold and cold melon
Supply Period: Only From September To November Every Year
🥗 Recipe:
🔅Notes:
☘️ Preserve vegetables
1. Leafy vegetables and softer vegetables, if packaged, should be placed in the cold box in the original package;
2. Vegetables bought in bulk are more prone to spoilage if they have water droplets. Put the vegetables in a ventilated place to dry or wipe off the water vapor, then wrap the vegetables in slightly damp newspaper and put them in a plastic bag before refrigerating. ;
3. The longer the vegetables are stored, the less fresh they become, and the nutrition will be reduced, so they should be eaten as soon as possible.
☘️ How to wash vegetables
1. Wash vegetables before cooking to keep them fresh;
2. It is not advisable to soak the vegetables for too long, and they should be washed first and then cut to avoid the loss of vitamins;
3. Washing vegetables with dilute salt water or Dish Drop can easily remove vegetable insects;
4. Cut vegetables with a stainless steel knife to reduce vitamin loss;
5. Vegetable leaves contain a lot of nutrients, so you should avoid shredding, chopping or grinding the leaves;
6. Immediately after cutting, the pot should be placed in the pot to avoid the loss of vitamins due to air oxidation.