Description
Flower Hut
🚚 The Fastest Delivery Time : Every Tuesday.
🐝 Supplier / Place Of Origin:Flower Hut / Tai Po Wutong Village
🔖 Certification: Local Regenerative Agricultural Approved Farm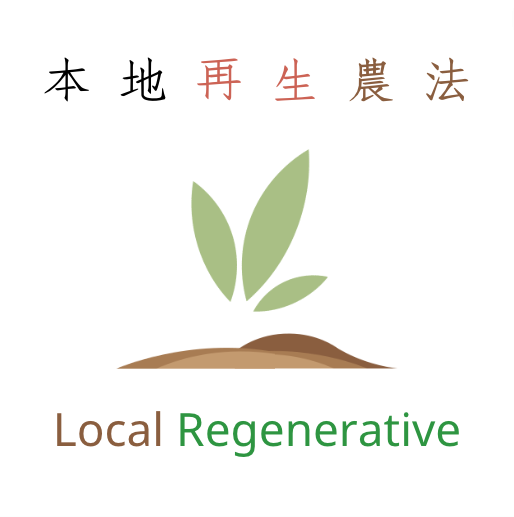 🌱 Producer Introduction:
Flower Hut has been active since 2011, where most produce have been grown for personal use. However, since 2022 they have commenced commercial operation. The original intent of the farm was to grow flowers and herbs to share them with folks who are interested in plants and farming.
As one of two farmers at Flower Hut, Green learnt about regenerative farming from Homeland Green and believes that regenerative farming is a way of respecting nature. By practicing this way, she believes it provides a more systematic and holistic way of environmental conservation. Although the farm faces significant challenges - much like the other farmers - she is dedicated to providing consistent high quality crops, and knows this will only come about by researching and putting this study into practice. She hopes that Fa Liu will become a community farm and that they are then able to recruit volunteers and collaborate with different organizations.
🌱 Supplier Products:
🛍 Product Information (Main) (English):
Binomial Name:Tagetes lemmonii
Chinese Name:芳香萬壽菊 | 香葉萬壽菊
Other Names:Mt. Lemmon Marigold
Product Description:1. Ornamental use: It is a vanilla plant of Compositae. The whole plant has a light and sweet fragrance. Suitable for garden hedges, suitable for garden cultivation, often planted as garden ornamental flowers. 2. Edible: The flowers and leaves can be used for cooking and brewing, and the young leaves can be used for making tea as a beverage or for cooking in the kitchen. 3. Used as a dyeing agent: after the golden flowers are boiled, the yellow pigment can be quenched and used as a dyeing agent. 4. Insect repellent: flowers and leaves have the effect of repelling insects.
Blooms in Winter to Spring. A friend once met a master of fragrant marigold. He heard that it is medicinal and can make tea, so he made it, but since then he has been hesitant to drink it again. Why? It was because the fragrance was too strong and I couldn't accept it. Until one day, this friend drank a cup of very fragrant and refreshing tea, which was really unusual. In the end, he didn't guess that it was a marigold flower. My friend thought: How could it be a marigold? This is too fragrant and delicious! Finally she understood. She told everyone that cold water must be used to brew marigolds to taste better, and ice water is better to drink. Put them in the refrigerator and taste them in just a few minutes. He also specially reminded that if it is to treat a disease, it is better to put a small amount of marigold to make hot tea.
Other uses: Marigold can be used as a dyeing agent. For example, golden yellow flowers can be boiled to extract yellow pigment and used as a dyeing agent. Putting flowers and leaves in front of the window can repel insects. Yellow flowers often bloom in autumn, very beautiful and fragrant, and are currently widely used in French perfumes.
Variety:
Supply Season:Supply period: from November to May
Storage Method:
#Should Be / Avoided:
It has the effects of clearing heat and detoxifying, dispelling wind and dissipating heat, dispelling blood stasis, improving eyesight and lowering blood pressure. It has the effects of preventing and treating epidemic cerebrospinal meningitis, preventing influenza and cold, treating high blood pressure, hepatitis, dysentery, carbuncle and furuncle.
*Edible Compatibility:
Cooking Skills:To make marigold taste better, you must use cold water, and for better taste, you need ice water, put it in the refrigerator, and you will have a taste in just a few minutes. He also specially reminded that if it is to treat a disease, it is better to put a small amount of marigold to make hot tea.
Notes:Both flowers and leaves are edible, such as scrambled eggs with young leaves. Tea made from young leaves can be used as a beverage to reduce inflammation and reduce phlegm for nasopharyngeal discomfort in the early stage of a cold.
Dish:Scrambled eggs with young leaves. The young leaves are made into tea for beverages.
Supply Period: Supply Period: From November To May
Suggested Eating Method:
Wanshouju must be delicious with cold water. It must be better to drink it. Put the refrigerator. It only takes a few minutes to taste. He also deliberately reminded that if it is cure, a small amount of Wanshouju should be boiled in hot tea.
🥗 Recipe (English Version):
Google Recipe 🔍 :

English CookPad 🍳 :

BBC Good Food 🥙 :