Description
Farm 28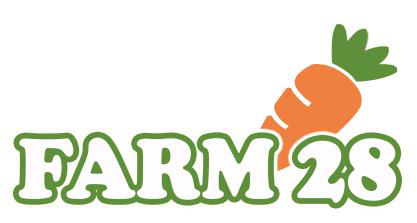 🚚 The Fastest Delivery Time : 2-day delivery.
🐝 Supplier / Place Of Origin:Farm 28 / Kam Tin
🔖 Authentication: HKORC Certificate No. : C14014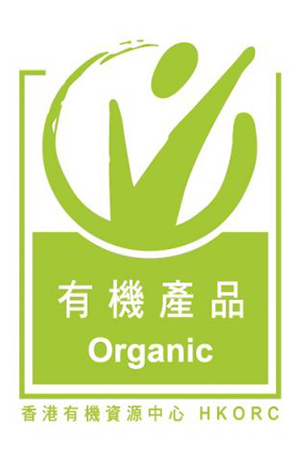 🌱 Manufacturer Introduction:
Covering an area of 100,000 square feet, it is located in Fung Kat Heung, Kam Tin, Yuen Long. With the aim of growing healthy crops, the public can enjoy high-quality and safe food at a low price, and hope that when purchasing locally grown fruits, the public can understand the importance of reducing carbon emissions on the environment, so as to achieve the goal of human beings and the greater world. Natural complementarity and harmonious coexistence. ​And in the future, we will grow more different healthy fruits and vegetables to provide customers with choices.
🌱 Supplier Products:
🛍 Product Information:
Binomial Name:Basella alba、Basella rubra
Chinese Name:潺菜 | 木耳菜
Other Names:Malabar Spinach | Basella
Product Description:Tender branches and leaves can be used as vegetables; the whole plant can be used for medicine, cooling blood and treating carbuncle by external application.
In Indonesia: The leaves are used as a remedy for colds, ulcers, ulcers and constipation, and the root as a remedy for diarrhea. For cold medicine, boil ±10g of fresh leaves with 1 cup of water for 15 minutes, cool and filter.
Some varieties have red/purple stems.
The cooking method includes cooked in ways such as hot frying and soup cooking. This vegetable is used in Chinese cuisine. It is often used in stir-fries and soups.
Malabar Spinach is strong in nature. In addition to its vegetable function, it is also planted as a fence plant. The concept of light health preservation is on the rise, and Malabar Spinach is regarded as a healthy vegetable, and it has become a green delicacy on the table. After boiling, add Yakult juice, which is the secret recipe for losing weight for women who love beauty. Generally, stir-fried ginger is fried quickly, and a little sesame oil is poured on it before cooking, which is enough to make it fragrant. You can also add garlic grains and unsalted rice wine to stir-fry chancai, which tastes good.
The shoots and leaves of Malabar Spinach are rich in calcium, iron, and vitamins A and C, and as a medicinal plant, chanterelles have antibacterial, antidiabetic and anti-inflammatory activities. A 100-gram serving of Basella contains 91 grams of water, 2.1 grams of protein, 0.3 grams of fat, 3.9 grams of carbohydrates and 1.3 grams of fiber. Furthermore, it has an energy value of 112 kJ/100 g. The content of vitamins and minerals varies, including vitamin A 1686-6390 IU, vitamin C 29-166 mg, Ca 16-117 mg, and Fe 1.2-3.1 mg.
Variety:
Supply Season:The supply season is from March to November every year
Storage Method:
#Should Be / Avoided:
*Edible Compatibility:
Cooking Skills:It is similar in texture to cooked okra, as it has that almost "slimy" texture in the succulent leaves. Other than that textural difference, it tastes similar to regular spinach and can be used in soups and in hot pot. Like other Chinese leafy greens, you can also simply stir-fry it with garlic, salt, and oil.
The vegetable is used in Chinese cuisine. It is often used in stir-frys and soups. Malabar spinach are served with fish fillets. The cooking method can be selected arbitrarily, and it can be cooked by stir-frying, boiling soup and the like.
In Vietnam, it is known as mồng tơi and is served in soup with shrimp, crab meat, loofah and jute. In Africa, sprouts cooked in mucilage are most commonly used.
In Sri Lanka, it is used in various curries, especially with dal.
In the Philippines, the leaves of this vegetable are one of the main ingredients in an all-vegetable dish called utan, served with rice. It is usually cooked with sardines, onions, garlic and parsley.
Dish:
🥗 Product Category (English): Malabar Spinach
Google Recipe 🔍 :

English CookPad 🍳 :

BBC Good Food 🥙 :

🔅 Remark:
☘️ Preserve vegetables
1. Leafy vegetables and softer vegetables, if packaged, should be placed in the cold box in the original package;
2. Organic Vegetables are more prone to spoilage if they have water droplets. Put the vegetables in a ventilated place to dry or wipe off the water vapor, then wrap the vegetables in slightly damp newspaper and put them in a plastic bag before refrigerating. ;
3. Organic vegetables do not use preservatives or special treatments. Vegetables are generally stored for three to five days. Some vegetables will decompose enzymes, so they should be eaten as soon as possible.
☘️ How to wash vegetables
Special attention: The dishes, especially small flowers and broccoli, are best soaked in the water to remove residual pesticides (this is organic farm, but will have, but not chemical, except to Re-generative Farm). It is recommended to use our vegetables and vegetables environmentally friendly cleaner
Dish Drops
for 3 to 5 minutes to eliminate residuals, sand and dust.
1. Wash vegetables before cooking to keep them fresh;
2. It is not advisable to soak the vegetables for too long, and they should be washed first and then cut to avoid the loss of vitamins;
3. Washing vegetables with dilute salt water or Dish Drop can easily remove vegetable insects;
4. Cut vegetables with a stainless steel knife to reduce vitamin loss;
5. Vegetable leaves contain a lot of nutrients, so you should avoid shredding, chopping or grinding the leaves;
6. Immediately after cutting, to avoid the loss of vitamins due to air oxidation.