Description
Kwong Wah Farm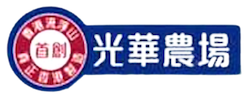 🚚 The Fastest Delivery Time : Delivery As Soon As 1-2 Days.
🐝 Supplier / Place Of Origin:Kwong Wah Farm / Lau Fau Shan, Yuen Long
🔖 Certification: Licensed by the Agriculture, Fisheries and Nature Conservation Department for raising poultry; one of the 20 legally licensed and supervised farms of the Fisheries and Conservation Department.
🎗 Online Restricted Food Selling Permit License Number: 0363802523
Approved License: Prepackaged Frozen (Chilled) Poultry
Licensed address: Healthy Express, A19, 4th Floor, Luen Hing Factory Building, 109, King Lam Street

🌱 Producer Introduction:
Kwong Wah Farm is located in Lau Fau Shan. It is a local farm that has been working quietly for more than 20 years. It mainly raises local fresh chickens. At present, it is rare to buy local licensed chicken coops. The eggs are not raised with fishmeal, and the fishy smell is relatively small. The eggs will be better than those on the market. It's small, but it will be a little more fragrant, and it is loved by many local people who support it. Guanghua Farm added selenium (it is a component of the antioxidant enzymes glutathione peroxidase and thioredoxin reductase) to the farm's materials. The current production of eggs with selenium function makes the vegetables and fish beside Fish in ponds are rich in "active selenium", hoping to popularize health-care foods to benefit more people.
🌱 Supplier Products:
🛍 Product Information (Main) (English):
Binomial Name:Gallus gallus domestica
Chinese Name:龍崗雞
Other Names:Lung Guang Chicken
Product Description:Longgang Chicken is a medium-sized meat breed native to Huiyang, Guangdong Province. The body is tall and strong, with a gourd-shaped body, well-developed pectoral muscles, plump hindquarters, well-developed and open beard-like feathers under the forehead, no drooping or only some traces. The whole body of the chick is light yellow, with yellow beak, yellow feet, no shank feathers, obvious whiskers under the forehead, and an erect single crown. The rooster's back feathers are jujube red, and there are two main tail feathers and no main tail feathers. The main tail feathers are mostly yellow, and the abdominal feathers are slightly lighter than the back. The hen has a yellow beak, yellow body plumage, some black main wing feathers and tail feathers, underdeveloped tail feathers, and yellow feet. Longgang chickens are easy to raise, have strong disease resistance, high survival rate and fast growth. Mature chickens weigh 3.5 to 4.5 catties and have a growth period of about 70-90 days.
Longgang City, Huiyang Region, Guangdong Province
Variety:Domestic chicken breeds
Supply Season:There are supply throughout the year.
Storage Method:Store at low temperature. Refrigerate at 2-4 degrees Celsius for 2-4 days; freeze at -18 degrees Celsius or below
4-7 months. Before storing in the refrigerator, wrap it in plastic wrap, plastic box or plastic wrap to prevent moisture loss and affect the original flavor and taste.
#Should Be / Avoided:
It can be eaten by the general public. Women, especially pregnant women, those who are deficient in blood, deficient in liver and kidney, and weak in spleen and stomach should eat it.
*Edible Compatibility:
1. Chicken is eaten with ginkgo and lotus seeds, which is effective for women with frail body and those with a lot of leucorrhea. 2. People with diabetes and thirst can cook with yam, yellow flower and chicken. 3. Eat chicken and chestnuts together to help strengthen hematopoietic function, especially for old hens. 4. Chicken and ginseng are eaten together, especially suitable for the frail and malnourished people. 5. Chicken should not be eaten with carp, crucian carp, water fish, shrimp, sesame, chrysanthemum, onion and garlic. Chicken, sesame and chrysanthemum are easily poisoned when eaten together. 6. Cooking chicken with garlic will easily cause stagnation of gas and make the body uncomfortable. 7. Eating chicken with plums and rabbit meat will cause diarrhea. 8. Chicken and mustard will be on fire when eaten together.
Cooking Skills:Longgang chicken has a fat body, a short neck, yellow-brown feathers, plump and smooth meat, more butter, thick skin and a lot of fat. It is the best choice for fried chicken. In cooking, the meat taste is general, and it is mainly stewed and soup.
Notes:Qingyuan chicken, Longgang chicken, Huizhou chicken, etc. are actually almost the same species, but they come from farms in different places, and everyone uses different feeds, so they have different names.
Dish:Southern Milk Roasted Chicken.
Supply Period: There Are Supply Throughout The Year.
Suggested Eating Method:
Longgang chicken body is obese, short neck, yellow brown feathers, fleshy flesh and soft and smooth, more butter, chicken skin thick fat, is the best choice for fried chicken. The meat taste is generally cooked, mainly simmering and soup.
🥗 Recipe (English Version):
Google Recipe 🔍 :

English CookPad 🍳 :

BBC Good Food 🥙 :