Description
Organic Farmula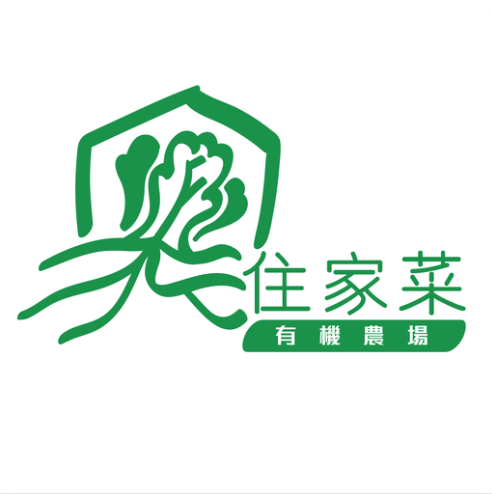 🚚 The Fastest Delivery Time : Every Tuesday.
🐝 Supplier / Place Of Origin:Organic Farmula / Kam Tin
🔖 Certification: Hong Kong Organic Resource Center Organic Certification Number C20003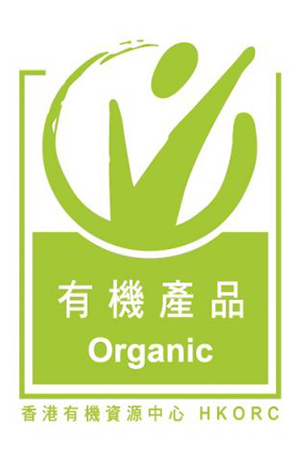 🌱 Producer Introduction:
Hong Kong has large and small organic farms with hundreds of or small. Organic Farmula are one of the large -scale. It covers an area of ​​80,000 feet. It has one of the largest greenhouses in Hong Kong. It adopts scientific research technology and is committed to developing modern organic farming. 
"Organic Farmula" wants to choose a local dish that is more assured of Hong Kong people than one more Hong Kong dishes, a native Hong Kong cuisine.
"Organic Farmula" planned in May 2019, and the land wasteland was opened in August. The first batch of dishes were released in December until June 20, 2020. After two spring, summer, autumn and winter, experienced crops have been lost, and production so far can be regarded as stable. "Home Cai" believes that Hong Kong's agriculture must continue to move. It must first modernize, reduce labor, ensure production and quality, to attract more young people to join and continue the sunset industry. At the same time, farms, farms, farms, and high -quality sales platforms must be combined to promote the local real estate industry. Eat, why is it controlled by others? Intersection
"Home Cai" hopes to walk with the "Planting Market", bring organic life to the community, and support health and environmental protection.
🌱 Supplier Products:
🛍 Product Information (Main) (English):
Binomial Name:
Chinese Name:龍眼蜜 | 蜂蜜
Other Name:Longan Honey
Product Description:Honey is a natural nutrient, containing vitamin C, B, and minerals such as iron, potassium, lead, calcium, etc., and its main nutrient is sugar that can burn human energy. Because honey has the effects of sterilization, detoxification, and moistening the intestines, it helps to discharge waste from the human body, burn excess fat, improve the metabolism of the whole body, and then achieve the effect of weight loss. Mix honey into the rice and eat it, which meets the demands of refreshing and healthy in summer. In addition, honey also has the effects of sterilization, detoxification and moistening intestines. It contains a variety of amino acids and can be directly absorbed by the intestinal wall. Therefore, it is often regarded as a precious health drink, and its special sweetness is also popular among the public. Brushing a layer of honey on the baked ingredients can add bright color and make the taste smooth. However, if it is heated and eaten, although it does not affect the flavor, it will cause a slight loss of nutrients.
Variety:
Supply Season:Supply all year round
Storage Method:
#Should Be / Avoided:
*Edible Compatibility:
Cooking Skills:
Notes:
Dish:
Supply Period: Supply All Year Round
Suggested Eating Method:
Longan honey cooking skills
🥗 Recipes (English Veersion):
Google Recipe 🔍 :

English CookPad 🍳 :

BBC Good Food 🥙 :

🔅Note (English Version):
☘️ Preserve vegetables
1. Leafy vegetables and softer vegetables, if packaged, should be placed in the cold box in the original package;
2. Organic Vegetables are more prone to spoilage if they have water droplets. Put the vegetables in a ventilated place to dry or wipe off the water vapor, then wrap the vegetables in slightly damp newspaper and put them in a plastic bag before refrigerating. ;
3. Organic vegetables do not use preservatives or special treatments. Vegetables are generally stored for three to five days. Some vegetables will decompose enzymes, so they should be eaten as soon as possible.
☘️ How to wash vegetables
1. Wash vegetables before cooking to keep them fresh;
2. It is not advisable to soak the vegetables for too long, and they should be washed first and then cut to avoid the loss of vitamins;
3. Washing vegetables with dilute salt water or Dish Drop can easily remove vegetable insects;
4. Cut vegetables with a stainless steel knife to reduce vitamin loss;
5. Vegetable leaves contain a lot of nutrients, so you should avoid shredding, chopping or grinding the leaves;
6. Immediately after cutting, to avoid the loss of vitamins due to air oxidation.