Description
Social Enterprise Fushan Grange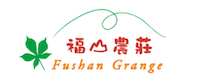 🚚 The Fastest Delivery Time : Air Transport Once A Week. Arrived On Friday.
🐝 Supplier / Place Of Origin:Social Enterprise Fushan Grange / Taiwan
🔖 Certification:
🌱 Producer Introduction:
Background
We Believe That Food Should Have -Fresh, Natural And Delicious! From High -Food Green Leaf Vegetables Such As Osaka To High -Quality Fruits Such As Kyoho grapes, Each Box Contains Special Foods Manually Selected In The Harvest Of Carefully Planned Partner Farms.
Co -Cooperation With Fushan Farm, The Leading Organic Agriculture And Sustainable Producer Social Enterprises In Taiwan, Represents A Deep Understanding Of How Fresh And High -Quality Foods Affect A Healthy Life. We Support And Cooperate With More Than 100 Organic Farms And Sustainable Manufacturers In Taiwan To Help Show More Than 200 Fruits And Vegetables Throughout The Year.
Our Mission: Fresh, High -Quality And Diversified Are The Core Of Our Work. In Addition, We Don'T Want To Only Sell Fruits And Vegetables. We Want To Help You Discover A New Healthy Food Concept And Contribute To A More Sustainable World.
Why Choose Us?
100% Fresh Guarantee
There Are Also Aircraft Shipping Every Week To Hong Kong And Ship Directly After Arriving At Hong Kong, So The Fruits And Vegetables Are 100%Fresh.
🌱 Supplier Products:
🛍 Product Information (Main) (English):
Binomial Name:Hericium erinaceus (Bull.) Pers.
Chinese Name:猴頭菇
Other Names:Bear's Head | Monkey Head Mushroom
Product Description:Taste: Sweet and light in nature. Morphological characteristics: Fruiting bodies are head-shaped or round, except for the base, the surface is densely covered with fleshy needle-like long spines, the spines are 1-1.5cm long. The fruiting body hangs from the surface of the trunk with a narrow stalk-like base, looks like a monkey head, and is white or pale yellow. The spores are colorless, spherical or nearly spherical, with a smooth surface. Ecological habit: In summer and autumn, the fruiting body grows solitarily on the dead wood of broad-leaved trees such as oak and walnut, causing white decay of wood. Nutrients: Fruiting bodies contain various amino acids, vitamins B1, B2 and various minerals needed by the human body. In addition, it also contains Hericium erinaceus polysaccharide and polypeptide small molecule compounds. Therapeutic value: Hericium erinaceus products (such as Hericenone, Hercinin) can cure cancer, enhance immunity and anti-oxidation, and can also cure gastrointestinal diseases and lower blood sugar and cholesterol. Hercinone can promote nerve cell growth, thereby slowing Alzheimer's disease.
Distributed in all parts of China, to all parts of the northern hemisphere, where there are cold and wet mountains and old forests, it is easy to find Hericium erinaceus on its broad-leaved trees. It has been cultivated artificially.
It is known in Japan as yamabushitake (Kanji: 山伏茸, Katakana: ヤマブシタケ), in Chinese as hóutóugū (simplified Chinese: 猴头菇; traditional Chinese: 猴頭菇; Jyutping: hau4 tou4 gu1), and in Europe and the United States as lion's mane.
Variety:Both fresh and dry products are available in the market. Generally, fresh products are bland and tasteless. On the contrary, dry products are popular and the price is cheap.
Supply Season:Available all year round.
Storage Method:Store in a cool and dry place, pay attention to moth-proof.
#Should Be / Avoided:
*Edible Compatibility:
Cooking Skills:Pre-cooking treatment: dried products are thoroughly soaked in boiling water, squeeze out the water, change the water, squeeze until the water is clear, and boil for later use. 1. The edible part is the fruiting body of hericium erinaceus. Hericium erinaceus is a precious mountain delicacy, and is known as "vegetable meat", so it is suitable for food, meat and vegetables. It can be a single ingredient as a dish, or it can be combined with meat and river fish, or fried, stewed, or steamed. Make a variety of dishes. 2. Hericium erinaceus has a slightly bitter taste. Before cooking, soak it in salt water for a long time to remove the bitter taste, then squeeze out the absorbed water, and then slice or cut into small pieces to serve with meat and sweet ingredients such as corn, carrots, etc. Make soup. Because it can be cooked for a long time, the taste is soft and easy to absorb soup and seasoning, so it can be said to be a good material for cooking. .
Notes:1. The teeth of Hericium erinaceus are not branched, and there is another kind of mushroom with similar shape but branched teeth, which is called branched Hericium erinaceus or Jade beard mushroom. edible. 2.
Hericium erinaceus has been a delicacy since ancient times, and it is listed as the four most valuable ingredients in China along with bear's paw, shark's fin and sea cucumber. 3.
Modern people believe that Hericium erinaceus has nourishing and strong effects, and has the benefits of strengthening the stomach. There are pharmaceutical companies in mainland China that concentrate Hericium erinaceus into slices and sell it to treat gastritis and gastric ulcers.
Dish:Hericium Hericium Chicken Soup, Fried Hericium Mushrooms with Belly Slices, Stewed Pork Ribs with Hericium Mushrooms, and Rice with Pine Nuts and Hericium Mushrooms.
🥗 Recipe (English Version):
Google Recipe 🔍 :

English CookPad 🍳 :

BBC Good Food 🥙 :