🚚 The Fastest Delivery Time : 2-day delivery.
🐝 Supplier / Place Of Origin:Japanese Organic Food Series / Japan
🔖 Certification: Japan Organic JAS Certified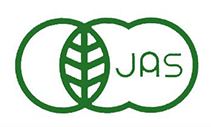 🌱 Producer Introduction:
We will deliver safe and secure foods that are attracting attention in the modern society where health consciousness is increasing,such as organic and food additive-free, as much as possible to the dining table not only in Japan but also around the world.
✈️ We deliver carefully selected Japanese ingredients to local health-conscious people through local supermarkets and shops as well as overseas Japanese food specialty stores and Japanese restaurants. In addition to processed foods, we will guide you to fresh fruits and vegetables, meat and seafood in a form that meets local needs.
🌱 Supplier Products:
🛍 Product Information (Main) (English):
Binomial Name:Malus pumila Mill.
Chinese Name:富士蘋果
Other Names:Fuji Apple
Product Description:In Japan, Fuji apples are extremely popular. Japanese consumers prefer the crisp and sweet taste of Fuji apples to the exclusion of other kinds of apples, so imports of Japanese apples are very low. Aomori Prefecture is undoubtedly the most famous apple growing area. Of Japan's total annual apple production of about 900,000 tons, 500,000 tons come from Aomori Prefecture.
Apple has the effect of promoting body fluid to quench thirst and invigorating the spleen and stomach. Apples are used as medicine to treat mild diarrhea, constipation, high blood pressure, etc., and can also be used to prevent fatigue. The pectin contained in apples can help remove cholesterol in the blood; its crude cellulose can prevent constipation, and it is also rich in vitamin C, chromium, zinc and other trace elements.
The main production areas in China are distributed in Shandong, Liaoning, Hebei, Shaanxi, Henan, Shanxi, Gansu, Xinjiang, Inner Mongolia, Hubei, Jiangsu, Anhui, Beijing and Tianjin, etc. There are also a large number of plantings. Western apples introduced after the 19th century are mostly cultivated in Shandong, Liaodong and Jiaodong. In recent years, Fuji apple and greenhouse apple technology have also been introduced from Japan. Fuji apple production accounts for 45% of China's total apple production of 20 million tons, and it is increasing year by year. After being introduced to the US market in the 1980s, Fuji apples became more and more popular among American consumers. In just 10 years, Fuji apples have become one of the most popular apples in the United States from an unfamiliar fruit in the supermarket. In 2003, they ranked No. 4 on the "Most Popular Apples" list released by the American Apple Association, second only to five-claw apples. (Red Delicious), Golden Delicious and Gala.
Variety:This species is the most important one in the apple genus, including Chinese cotton apples and Western apples introduced from foreign countries in modern times.
There are two varieties of this species: Daosheng apple (M. pumila var. praecoxPall.) and Paradise apple (M. pumila var. paradisiaca
Schneider.).
Other varieties include Hongyu, Hongxing, Jinguan, Guoguang from China, and several varieties imported from abroad.
Japan is famous for Fuji apples.
Supply Season:Hong Kong is supplied throughout the year.
Storage Method:It can be stored at room temperature for about 10 days, or can be refrigerated.
#Should Be / Avoided:
Appropriate: suitable for indigestion, dyspepsia, lack of qi, fever and thirst, excessive drinking, mild diarrhea, constipation, neurocolitis, hypertension, hyperlipidemia, coronary heart disease and cancer.
Especially suitable for infants, the elderly and the sick. Pregnant women eat an apple a day to reduce pregnancy reactions.
Contraindications: People with cold stomachs should not eat raw or cold apples, but consider baking, simmering, or stewing hot apples. Diabetic patients should not eat too much.
*Edible Compatibility:
Affordable: 1. Apple and abalone: The vitamin C contained in apple can promote the body to absorb the iron in abalone, help to promote blood circulation, and is beneficial to beauty and prevention of anemia. 2. Apples and pork: Apples rich in sugar are eaten together with pork containing vitamin B1 and zinc to help eliminate fatigue. 3. Apples and carrots: The polyphenols of apples and the carotenoids of carrots can work together to inhibit the oxidation of cell membranes, so as to protect the skin and enhance the resistance. 4. Apple and wolfberry: Both have the effect of lowering blood pressure, and wolfberry can help lower blood sugar. It is suitable for people with high blood pressure to eat together. Compatibility: 1. Apple and onion: When the phytochrome contained in apple and the sulfur compound of onion are ingested at the same time, it is easy to produce substances that inhibit the function of thyroid after being digested and decomposed by the human body, thereby inducing goiter. 2. Apple and honey: The role of dietary fiber in apples and the laxative effect of honey will accelerate intestinal peristalsis and easily cause diarrhea.
Cooking Skills:The fruit is a pome and varies in color and size depending on the variety. The fruits can be eaten raw, mostly used as after-dinner fruits, or as raw materials for salads, and can also be made into preserved fruits, dried fruits, jams, wine and so on.
Notes:Netted melon is cold and should not be eaten too much.
The variety of the reticulated melon can already be a yellow-green reticulated peel, and its pulp is blue-yellow.
Dish:Pickled apples.
Supply Period: Hong Kong Is Supplied Throughout The Year.
Suggested Eating Method:
The fruit is kernels, and the color and size varies from variety. Fruits can be eaten raw, for more fruit after meals, or salad raw materials, and can also make fruit, dried fruit, jam, brewing, etc.
🥗 Recipe (English Version):
Google Recipe 🔍 :

English CookPad 🍳 :

BBC Good Food 🥙 :

🔅Precautions (English Version):
☘️ Preserve vegetables
1. Leafy vegetables and softer vegetables, if packaged, should be placed in the cold box in the original package;
2. Organic Vegetables are more prone to spoilage if they have water droplets. Put the vegetables in a ventilated place to dry or wipe off the water vapor, then wrap the vegetables in slightly damp newspaper and put them in a plastic bag before refrigerating. ;
3. Organic vegetables do not use preservatives or special treatments. Vegetables are generally stored for three to five days. Some vegetables will decompose enzymes, so they should be eaten as soon as possible.
☘️ How to wash vegetables
Special attention: The dishes, especially small flowers and broccoli, are best soaked in the water to remove residual pesticides (I will have organic farms). It is recommended to use our vegetables and vegetables environmentally friendly cleaner
Dish Drops
for 3 to 5 minutes to eliminate residuals Sand and pesticide.
1. Wash vegetables before cooking to keep them fresh;
2. It is not advisable to soak the vegetables for too long, and they should be washed first and then cut to avoid the loss of vitamins;
3. Washing vegetables with dilute salt water or Dish Drop can easily remove vegetable insects;
4. Cut vegetables with a stainless steel knife to reduce vitamin loss;
5. Vegetable leaves contain a lot of nutrients, so you should avoid shredding, chopping or grinding the leaves;
6. Immediately after cutting, to avoid the loss of vitamins due to air oxidation.