Description
Japanese Organic Food Series

🚚 The Fastest Delivery Time : 2-day delivery.
🐝 Supplier / Place Of Origin:Japanese Organic Food Series / Japan
🔖 Certification: Japan Organic JAS Certified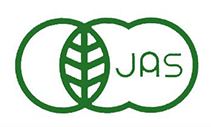 🌱 Producer Introduction:
We will deliver safe and secure foods that are attracting attention in the modern society where health consciousness is increasing,such as organic and food additive-free, as much as possible to the dining table not only in Japan but also around the world.
✈️ We deliver carefully selected Japanese ingredients to local health-conscious people through local supermarkets and shops as well as overseas Japanese food specialty stores and Japanese restaurants. In addition to processed foods, we will guide you to fresh fruits and vegetables, meat and seafood in a form that meets local needs.
🌱 Supplier Products:
🛍 Product Information (Main) (English):
Binomial Name:Citrus limon (L.) Burm.f.
Chinese Name:檸檬
Other Names:Lemon
Product Description:It is the fruit of the rutaceae plant lemon. Sweet and sour, slightly warm in nature. Lemon juice can help digestion, increase appetite, and have the effects of quenching thirst, soothing qi, and calming the mind. Lemon is rich in organic acids and vitamin C, which can inhibit the formation of melanin and prevent skin pigmentation, avoid the formation of freckles and have a whitening effect. In addition, its rich vitamin B content promotes healthy skin tissue, especially the oral mucosa.
Native to the eastern Himalayas. It spread to India in the tenth century, Europe in the twelfth century, and America in the fifteenth century. Lemons were cultivated relatively late in China, and were cultivated in small quantities in the provinces south of the Yangtze River in the early 20th century.
Variety:There are dozens of varieties, the more famous ones are:
(1) Eureka, native to Italy, cultivated in Sichuan, China, medium fruit shape, yellow skin, yellow-green flesh, tender and juicy;
(2) Lisbon, native to Portugal, has a large fruit shape, a yellow peel with milky protrusions, a greenish-white pulp, and a strong sour taste;
(3) Villa Franca;
(4) Genoa, which has been introduced into China for cultivation.
Supply Season:Hong Kong is supplied throughout the year.
Storage Method:It can be stored in the refrigerator for a long time.
#Should Be / Avoided:
Appropriate: suitable for patients with hypertension, myocardial infarction, weak spleen and stomach, kidney stones, dry mouth and tongue.
Avoid: In view of the extremely sour taste of lemon, the acid can generate heat, so people with fever, gastric ulcer, hyperacidity, peptic ulcer, dental caries, cholecystitis, gallstones, and whooping cough should not eat. In addition, it is contraindicated in patients with excessive phlegm, weak gas, toothache and diabetes.
*Edible Compatibility:
Affordable: 1. Lemon juice and seafood: Lemon juice with strong acidity can kill bacteria in most seafood within 15 minutes, so it is suitable to eat with seafood. 2. Lemon and honey: Eating together is very effective in treating bronchitis and nasopharyngitis. 3. Lemon and sugar: Both are cooked together, which have the effect of quenching thirst, appetizing, and tocolytic. 4. Lemon and ginger: Decoction of the two together can regulate Qi inversion and vomiting. Phase grams: 1. Lemon juice and carrots: The vitamin C decomposition enzyme in carrots can easily destroy the vitamin C in lemons, thereby reducing its nutritional content. 2. Lemon and milk: Lemon contains fruit acid, which combines with the protein in milk to form an indigestible coagulation substance, which stimulates the stomach and causes diarrhea.
Cooking Skills:The fruit is a citrus fruit, the peel is yellow and shiny, the peel is thicker than the general citrus, and it is close to the pulp. The fruit is oval in shape, with pointed and milky protrusions at both ends. Juicy, meaty and crisp, with a rich aroma, sour and slightly bitter. Because the pulp and juice taste extremely sour and slightly bitter, they are not suitable for direct consumption. They should be extracted and processed into beverages, sliced and brewed with black tea, or processed into jams.
Notes:The sour taste can easily cause nausea, and those with gastrointestinal problems should not eat more. The peel of lemon can be used medicinally.
Dish:Lemon juice is often used as a condiment or garnish when cooking Chinese dishes, such as duck with lime.
Supply Period: Hong Kong Is Supplied Throughout The Year.
Suggested Eating Method:
The fruit is citrus fruit. The peel is yellow and shiny. The peel is thicker than ordinary citrus, and it is close to the pulp. The fruits are oval, with a sharp and milk protrusions at both ends. The juice is crispy, has a strong aroma, sour and bitter. Because the flesh and fruit juice taste is extremely sour and bitter, it is not advisable to eat it directly. Squeeze juice processing into drinks, slices and drink with black tea, or processing fruit sauce.
🥗 Recipe (English Version):
Google Recipe 🔍 :

English CookPad 🍳 :

BBC Good Food 🥙 :

🔅Precautions (English Version):
🍎 Preserve fruits
1. Fruits especially with softer skin, if packaged, should be placed in the cold box in the original package;
2. Organic fruits are more prone to spoilage if they have water droplets. Put the fruits in a ventilated place to dry or wipe off the water vapor, then wrap the fruits in slightly damp newspaper and put them in a plastic bag before refrigerating. ;
3. Organic fruits do not use preservatives or special treatments. fruits are generally stored for three to five days in room temperature only, should be kept in fridge. Some fruits e.g. papaya will decompose enzymes, so they should be eaten as soon as possible.
🍏 How to wash fruits
Special attention: The dishes, especially small flowers and broccoli, are best soaked in the water to remove residual pesticides (I will have organic farms). It is recommended to use our vegetables and vegetables environmentally friendly cleaner
Dish Drops
for 3 to 5 minutes to eliminate residuals Sand and pesticide.
1. Wash fruits before eating to keep them fresh;
2. It is not advisable to soak the fruits for too long, and they should be washed first and then cut to avoid the loss of vitamins;
3. Washing fruits with dilute salt water or Dish Drop can easily remove vegetable insects;
4. Cut fruits with a stainless steel knife to reduce vitamin loss;
5. Vegetable leaves contain a lot of nutrients, so you should avoid shredding, chopping or grinding the leaves;
6. Immediately eat after cutting, to avoid the loss of vitamins due to air oxidation.