Description
R Farm
🚚 The Fastest Delivery Time : It Takes 3-4 Days.
🐝 Supplier / Place Of Origin:R Farm / Local Regenerative
🔖 Certification: Local Regenerative Agricultural Approved Farm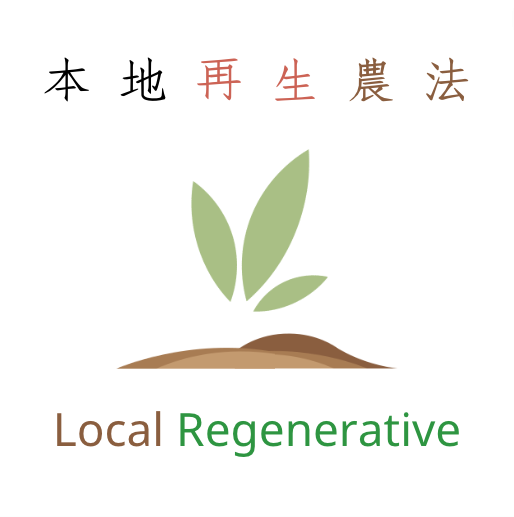 🌱 Producer Introduction:
RR-Farm HK is a regenerative vegetable farm based in Hong Kong that focuses on 5 core principles healthy ecosystem, Community oriented, Educational, Food quality, through our Community Shared Agriculture (CSA). The farm focus is not to sell vegetables but rather to grow vegetables for the community.
Core principles include re-build the ecology by creating a healthy ecosystemthrough soil health (minimal tilling, soil micro-organisms and organic matter amendments), Crop diversity (seasonal vegetables and non-produce landscaped areas, crop rotation and crop successions) and enhancing insect populations (predators and pollinators) for pest management.
🌱 Supplier Products:
🛍 Product Information (Main) (English):
Binomial Name:Petroselinum crispum
Chinese Name:香芹
Other Names:Parsley
Product Description:The main root is thick and fleshy, long cone-shaped, light brown on the outside, serrated on the leaflet margins, and the umbel flowers are milky white. The roots and leaves of parsley can be eaten as a vegetable. The leaves were freeze-dried, chopped and used as a spice, and a part of the leaves of the Umbelliferae parsley was used. Parsley contains a variety of amino acids, volatile oils, apigenin, etc., which have the effect of protecting the liver. Parsley contains apigenin, which can lower blood pressure, lower blood lipids, and prevent arteriosclerosis. Parsley has a sedative effect and can calm irritable moods. Parsley is high in fiber, and when digested in the intestines, it produces an antioxidant substance. Parsley leaves can remove bad breath. For example, after eating onions and garlic, chewing a little parsley leaves can eliminate the odor in the mouth.
The origin is the Mediterranean coast, it is divided into western and southern Europe, and it is also cultivated in various parts of China.
Variety:According to the leaf type, it can be divided into 1) Curly parsley (curly parsley): it is a general parsley, the leaves are thinner, and it is quicker and crispier when fried 2)
Non-wrinkled/flat leaves: Italian parsley, with a strong parsley flavor. There are 4 main types of cultivars 1) Common parsley / parsley: used for sauces and sauces 2)
Parsley/Neapolitan parsley: Eat like celery 3) Parsley/dwarf parsley: to garnish dishes or salads 4) Parsley vine: used as a garnish for potted vegetables
Supply Season:The main harvest season is late November.
Storage Method:Parsley leaves turn yellow and rot very easily, so keep them frozen. Whole parsley cannot be used as a garnish when frozen and loses its original crispness.
#Should Be / Avoided:
Appropriate: suitable for general consumption. Hepatitis, liver insufficiency, hyperlipidemia, arteriosclerosis and cancer patients should eat. It is effective for primary, gestational and menopausal hypertension. Contraindications: Not reported in the literature.
*Edible Compatibility:
Availability: Not reported in the literature. Xiang Ke: No literature report.
Cooking Skills:Parsley leaves are mostly used as a spice seasoning, as well as as a garnish and flavoring for salad garnishes, fruit and vegetable salads.
Notes:Parsley can be used with a variety of ingredients, but once chopped, the unique aroma will be lost, so it is usually ready-to-use.
Dish:Stir-fried parsley with pork, shredded beef with parsley pickled pepper, parsley lotus root cake, fried parsley pork slices with sauce, and tofu skin with parsley.
Suggested Eating Method:
Most of the leaves of the parsley are used as fragrant condiments, and they can also be used as decoration and perfume for salad side dishes, fruits and fruits.
🥗 Recipe (English Version):
Google Recipe 🔍 :

English CookPad 🍳 :

BBC Good Food 🥙 :

🔅Precautions (English Version):
🍎 Preserve fruits
1. Fruits especially with softer skin, if packaged, should be placed in the cold box in the original package;
2. Organic fruits are more prone to spoilage if they have water droplets. Put the fruits in a ventilated place to dry or wipe off the water vapor, then wrap the fruits in slightly damp newspaper and put them in a plastic bag before refrigerating. ;
3. Organic fruits do not use preservatives or special treatments. fruits are generally stored for three to five days in room temperature only, should be kept in fridge. Some fruits e.g. papaya will decompose enzymes, so they should be eaten as soon as possible.
🍏 How to wash fruits
Special attention: The dishes, especially small flowers and broccoli, are best soaked in the water to remove residual pesticides (I will have organic farms). It is recommended to use our vegetables and vegetables environmentally friendly cleaner
Dish Drops
for 3 to 5 minutes to eliminate residuals Sand and pesticide.
1. Wash fruits before eating to keep them fresh;
2. It is not advisable to soak the fruits for too long, and they should be washed first and then cut to avoid the loss of vitamins;
3. Washing fruits with dilute salt water or Dish Drop can easily remove vegetable insects;
4. Cut fruits with a stainless steel knife to reduce vitamin loss;
5. Vegetable leaves contain a lot of nutrients, so you should avoid shredding, chopping or grinding the leaves;
6. Immediately eat after cutting, to avoid the loss of vitamins due to air oxidation.