Description
Margot Fromages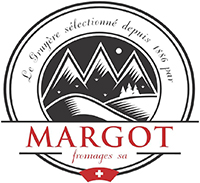 🚚 The Fastest Delivery Time : It takes 2-3 days.
🐝 Supplier / Place Of Origin:Margot Fromages / Vaud Alps, Switzerland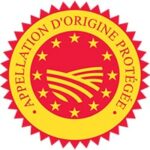 appellation d'origine protégée (AOP)
🌱 About the Producer:
Margot Fromages has been operating cheese dealers since 1886. At first, it was specially engaged in the production and aging of Gruyer cheese, and then expanded to various Swiss specialty products. Margot Fromages is willing to share love for traditional and cheese, and is proud of always pursuing excellence.
Margot Fromages is headquartered in Ivele Donglaiban, Wozhou, Switzerland.
🌱 Supplier Products:
🛍 Product Information:
Rated 3.86 out of 5 based on 7 customer ratings (7 customer reviews)
Gruyère Réserve AOP is a hard cow milk cheese from Switzerland that follows the Gruyère AOP specifications of 2001. The Gruyère Réserve, also known as Surchoix, distinguishes itself by its aging time, over 10 months; a lot more compared to younger profiles referred as mild/doux (minimum 5 months old).
Gruyère has a smooth texture and is sweet, herby, and slightly salty with a fruity dominant flavour. Great in a fondue, you can also use it for your Soufflés or Croque-Monsieurs.
Our tip: Match it with some Parma Ham, it is simply divine!
🔸 Supplementary Information:
Pre -order once a week. The supply depends on the delivery situation, or it will be shipped separately.
👩🏻‍🍳 Suggested Serving:
🍷 Wine Pairing:
Red Wines (Cotes de Beaune, Beaujolais)
White Wines (Chardonnay, Gewurztraminer)
🥗 Product Line:
Semi Hard Cheese
🔅 Remark:




Best Before: 3 Jan 2024
Can be stored in the fridge for two to three weeks after being opened, or two months if the packet is untouched.
🚚 Supply Period:
Annual supply
Cheese Pairing Chart cheese matching table