Description
Farm 28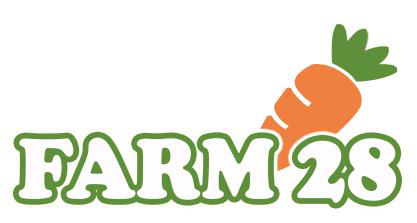 🚚 The Fastest Delivery Time : 2-day delivery.
🐝 Supplier / Place Of Origin:Farm 28 / Kam Tin
🔖 Authentication: HKORC Certificate No. : C14014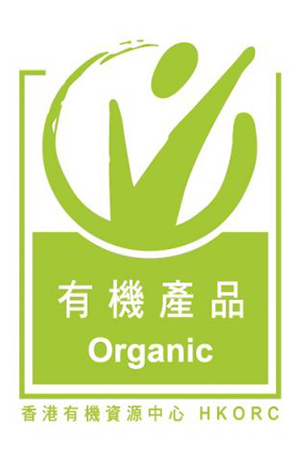 🌱 Manufacturer Introduction:
Covering an area of 100,000 square feet, it is located in Fung Kat Heung, Kam Tin, Yuen Long. With the aim of growing healthy crops, the public can enjoy high-quality and safe food at a low price, and hope that when purchasing locally grown fruits, the public can understand the importance of reducing carbon emissions on the environment, so as to achieve the goal of human beings and the greater world. Natural complementarity and harmonious coexistence. ​And in the future, we will grow more different healthy fruits and vegetables to provide customers with choices.
🌱 Supplier Products:
🛍 Product Information:
Binomial Name:Ipomoea aquatica Forsk.
Chinese Name:青通菜 | 青通
Other Names:Green Water Spinach
Product Description:Water spinach is an alkaline food, which can balance the pH value in the body. It is helpful for pregnant women who have a good appetite and often eat big fish and meat. The niacin contained in water spinach can promote the healthy development of the fetal brain. Water spinach is also a natural food that lowers blood pressure, which helps prevent pregnancy-induced hypertension.
Sweet in the mouth, cold in nature. It has the effects of clearing heat and detoxifying, cooling blood, diuresis, and reducing swelling. Water spinach has a unique taste, and the nutrients and content it contains are quite comprehensive. In addition to carbohydrates, protein and fat, the whole plant contains calcium, phosphorus, iron, carotene, vitamin B and vitamin C, etc. Appropriate amount Food intake can supplement and balance the lack of meals.
Native to China and India. Now widely distributed in tropical Asia. South China and Southwest China are more cultivated. "Water water spinach" is mostly grown in the Pearl River Delta of Guangdong, and "Dry water spinach" is mostly grown in Chaoshan area.
Variety:Annual or perennial herb with cylindrical stem, alternate leaves, long triangular, apex mucronate, based on heart shape. Because the middle of the stem is hollow and has joints, it is also called "water spinach".
Water spinach is divided into dry water spinach and water spinach based on the wetness and drought of the field. In the Pearl River Delta, the water spinach mostly grows by the pond, wetland or paddy field. Dry water spinach is mainly cultivated in the Yangtze River basin of China. It grows in fields with little water or dry land. The stems and leaves are dark green, the stems and stems are thin and the tips are small and the entrance is smooth.
Supply Season:The main production period is from April to September every year.
Storage Method:Spinach has a delicate texture and is easy to break or bruise. Buy it immediately and cook it. Enjoy it fresh. Store it in a cool place for no more than 3 days, or seal it with plastic wrap and put it in the refrigerator. It can be stored for about 3 days.
#Should Be / Avoided:
Appropriate: It is suitable for epistaxis, blood in stool, blood in urine, diabetics, people suffering from constipation, turbid stranguria, and hemorrhoids.
Bogey: Water spinach is cold and slippery in nature, so it is not suitable for people with weak constitution, puerpera, spleen and stomach deficiency, and loose stools. Due to the high potassium content, people with uremia should not eat more. People with peptic ulcer should not eat it. Women are not suitable for consumption during menstruation.
Pregnant women can eat a small amount of water spinach
There is a rumor that water spinach is a "cramp vegetable", which can easily cause calf cramps in pregnant women. This statement is not entirely correct. At present, no medical research has found that water spinach can directly cause cramps, but some studies have pointed out that when the potassium and calcium in the blood are too low, it is easy to cause cramps, and water spinach contains high oxalic acid, which is easy to form calcium oxalate precipitation, which affects the calcium absorption of pregnant women. Therefore, long-term consumption will cause insufficient calcium in the body and cause cramps.

Properties (TCM): cold
Five Flavors in TCM: sweet
Efficacy Relieve summer heat, clear heat and detoxify, cool blood and stop bleeding, moisten intestines and laxative, etc.
main nutrition
Water spinach is rich in vitamin C and carotene, which can help enhance resistance. In addition, the chlorophyll in water spinach has the cosmetic effect of moisturizing the skin. The cellulose contained in it can promote intestinal peristalsis, accelerate defecation, and prevent constipation during pregnancy.
*Edible Compatibility:
Suitable: 1. Water spinach and eggs: Water spinach contains carotenoids and lutein, and egg yolk is also rich in vitamin A, which together play a role in protecting eyes and vision. 2. Water spinach and olive oil: The carotenoids in water spinach combine with the vitamin E in olive oil to help fight aging and reduce the incidence of cancer. Avoid: 1. Stir-fried pork liver with water spinach: The vitamin C contained in water spinach will be destroyed by minerals such as copper in the liver, reducing the original nutritional value. 2. Water spinach and wolfberry: Eating together will make the potassium content in the body too high, prone to abdominal distension, diarrhea and other symptoms.
Cooking Skills:Edible parts are young leaves and stems. Soak the lettuce in water for about 45 minutes, then wash it several times with running water, and then cut it into sections to avoid nutrient loss. Water spinach and dry water spinach have different qualities and tastes, so they should be handled differently when cooking. It can be slightly longer, and it should be spicy, and it will be better when the seasoning is fully absorbed.
Notes:1) Water spinach has another nickname called "cramp vegetable". Because it is a cold food, it will cause cramps after eating, but there are no research reports or literature records on this claim. On the other hand, there are medical reports that water spinach can cure food poisoning and diabetes.
2) The root of water spinach is called water spinach root, which can be used as a medicinal material. In addition, water spinach has the effect of anti-animal toxins. As long as water spinach juice is applied externally to the wound, it can avoid poisoning in the body and relieve pain.
Dish:
Fried water spinach with fermented bean curd, fried water spinach with shrimp paste and garlic, boiled water spinach.
🥗 Product Category (English): Green Water Spinach
Google Recipe 🔍 :

English CookPad 🍳 :

BBC Good Food 🥙 :

🔅 Remark:
☘️ Preserve vegetables
1. Leafy vegetables and softer vegetables, if packaged, should be placed in the cold box in the original package;
2. Organic Vegetables are more prone to spoilage if they have water droplets. Put the vegetables in a ventilated place to dry or wipe off the water vapor, then wrap the vegetables in slightly damp newspaper and put them in a plastic bag before refrigerating. ;
3. Organic vegetables do not use preservatives or special treatments. Vegetables are generally stored for three to five days. Some vegetables will decompose enzymes, so they should be eaten as soon as possible.
☘️ How to wash vegetables
Special attention: The dishes, especially small flowers and broccoli, are best soaked in the water to remove residual pesticides (this is organic farm, but will have, but not chemical, except to Re-generative Farm). It is recommended to use our vegetables and vegetables environmentally friendly cleaner
Dish Drops
for 3 to 5 minutes to eliminate residuals, sand and dust.
1. Wash vegetables before cooking to keep them fresh;
2. It is not advisable to soak the vegetables for too long, and they should be washed first and then cut to avoid the loss of vitamins;
3. Washing vegetables with dilute salt water or Dish Drop can easily remove vegetable insects;
4. Cut vegetables with a stainless steel knife to reduce vitamin loss;
5. Vegetable leaves contain a lot of nutrients, so you should avoid shredding, chopping or grinding the leaves;
6. Immediately after cutting, to avoid the loss of vitamins due to air oxidation.