Description
Sha Po Tsuen Farm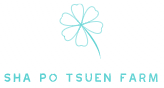 🚚 The Fastest Delivery Time : 2-day delivery.
🐝 Supplier / Place Of Origin:Sha Po Tsuen Farm / Fung Kat Heung, Yuen Long
🔖 Certification: HKORC
🌱 Producer Introduction:
Covering an area of 100,000 square feet, it is located in Fung Kat Heung, Kam Tin, Yuen Long. With the aim of growing healthy crops, the public can enjoy high-quality and safe food at a low price, and hope that when purchasing locally grown fruits, the public can understand the importance of reducing carbon emissions on the environment, so as to achieve the goal of human beings and the greater world. Natural complementarity and harmonious coexistence. ​And in the future, we will grow more different healthy fruits and vegetables to provide customers with choices.
🌱 Supplier Products:
🛍 Product Information (Main) (Traditional Chinese):
#basic introduction
Weixin, hot sex. There are the effects of warmth and cold, healthy stomach, cold wind, dehumidifying evil, and antibacterial deworming. Pepper contains a large amount of vitamin C and carotene, which is extremely high antioxidant function. It has protective cells, especially mucosal tissue, which helps the human body's defense effect on the disease. It also has the effects of warming the cold, blood circulation and swelling, and dampness and sweating. In addition, chili also contains blood red blood cells to form vitamin B6, which can promote blood circulation; and unique Capsaicin can stimulate gastric fluid secretion and help digestion.
Variety
It belongs to a one -year herb. Fruits are usually conical or long, and they are divided into the sky or downward. When it is immature, it is green, and after maturity, it becomes bright red, orange, yellow or purple, which is the most common with red. The seeds are pale yellow kidney shape and beads bent. Because the peel is crispy and the fetal septum contains pepper, it has a spicy taste.
There are multiple variants in this product, according to the classification of L. H. Bailey, according to the shape of its fruit, it can be divided into:
1. Var. Longum Bailey)
2. Var. CERASIFORME BAILEY)
3. Var. Conquides Bailey)
4. Var. Fasciculatum Bailey)
5. Var. Grossum Bailey.
Supply season
Hong Kong is available all year round.
Method of buying
The skin should be bright red and bright in color, and the stalks are green and green. Those with strong meat are not wrinkled.
storage method
You can use fresh -keeping paper and place it in the refrigerator for more than 1 week. If it is slowly placed in the dry place, it will slowly become dried peppers, and it can be stored for a long time.
#*Should be avoided by the crowd
Should: suitable for those who have loss of appetite, excessive eating cold or cold drinks, cold stomach pain, cold stagnation abdominal pain, gastrointestinal flatulence, cold hiccup, cold cold, vomiting, diarrhea, wet paralysis, and tapeworm.
Avoid: Those who are influential of yin deficiency and fire should avoid eating, suffering from stomach and duodenal ulcers, acute gastritis, tuberculosis, bronchitis, pharyngitis, tonsillitis, hypertension, toothache, hemorrhoids, hemorrhoids, eye disease, stomach disease, dry stools, dry stools , Conjunctivitis, bustling, anal fissure and other people should avoid eating.
#*Edible compatibility
should:
1. Chili and cuttlefish: Chili is rich in vitamin C, and combined with the taurine of cuttlefish, it can bring the effect of lowering blood pressure and cholesterol.
2. Chili and green leafy vegetables: Chili is rich in β-carotene and vitamin C. Coupled with green leafy vegetables is also rich in vitamin C. With consumption, he can play the best antioxidant and protect cardiovascular function, which can effectively prevent prevention prevention Atherosclerosis.
avoid:
1. Chili and raw carrots: Because carrots contain a substance (vitamin C decomposition enzyme) that can destroy vitamin C in pepper, it is not suitable to be eaten with unprecedented carrots.
Cooking skills
The edible site is fruit. After removing the fruit, rinse it under the flowing water.
#Remarks matters
Because the peppercapmellin touches the human body surface, it will produce a burning sensation, so it is often used in ingredients as a source of fragrance or burning sensation (spicy). The degree of burning sensation in food is measured by the SCOVILLE Scale of the SCOVILLE Scale. Because the concentration of peppercillin in chili is not high, pepper has become a source of typical peppercocks under safety considerations.
Medically, pepper has the function of promoting blood circulation, which can help get rid of cold. In terms of external use, it can be made into ointment, ointment, or paste, which has the effect of promoting local blood circulation, sterilization and swelling, and can treat muscle pain, arthritis, low back pain, etc. Dry and grinding can also be used to season.
The best way to reduce the burning feeling in the mouth and throat is to take cold food or cold drinks, such as yogurt, ice cream, cheese or milk; or can add sweets, if juice, sugar or candy. Because pure spicy pine can be soluble in water but soluble in oils and pure alcohol, common suggestions are eating oil -containing foods, such as cream bread, whole milk, or foam cream Oil -containing foods can be taken away.
Commonly used dishes
Spicy Chicken Ding, Ji Dan -fried Pepper
Supply Period: Only From September To November Every Year
🥗 Recipe:
🔅Notes:
☘️ Preserve vegetables
1. Leafy vegetables and softer vegetables, if packaged, should be placed in the cold box in the original package;
2. Vegetables bought in bulk are more prone to spoilage if they have water droplets. Put the vegetables in a ventilated place to dry or wipe off the water vapor, then wrap the vegetables in slightly damp newspaper and put them in a plastic bag before refrigerating. ;
3. The longer the vegetables are stored, the less fresh they become, and the nutrition will be reduced, so they should be eaten as soon as possible.
☘️ How to wash vegetables
1. Wash vegetables before cooking to keep them fresh;
2. It is not advisable to soak the vegetables for too long, and they should be washed first and then cut to avoid the loss of vitamins;
3. Washing vegetables with dilute salt water or Dish Drop can easily remove vegetable insects;
4. Cut vegetables with a stainless steel knife to reduce vitamin loss;
5. Vegetable leaves contain a lot of nutrients, so you should avoid shredding, chopping or grinding the leaves;
6. Immediately after cutting, the pot should be placed in the pot to avoid the loss of vitamins due to air oxidation.