Description
Organic Farmula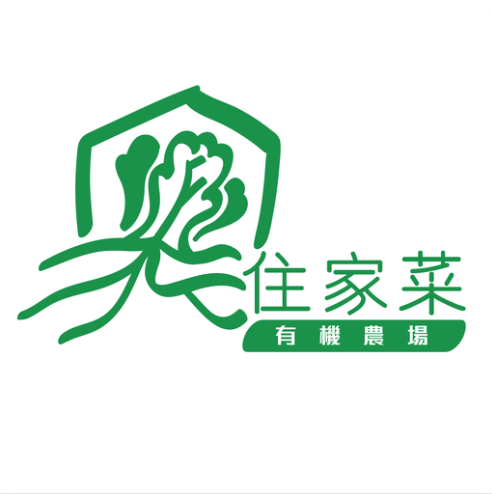 🚚 The Fastest Delivery Time : Every Tuesday.
🐝 Supplier / Place Of Origin:Organic Farmula / Kam Tin
🔖 Certification: Hong Kong Organic Resource Center Organic Certification Number C20003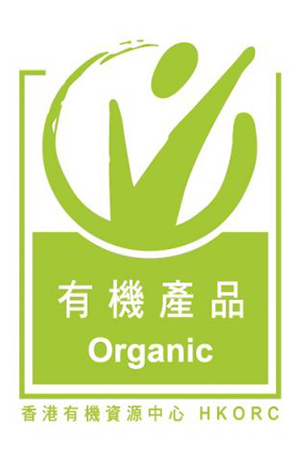 🌱 Producer Introduction:
Hong Kong has large and small organic farms with hundreds of or small. Organic Farmula are one of the large -scale. It covers an area of ​​80,000 feet. It has one of the largest greenhouses in Hong Kong. It adopts scientific research technology and is committed to developing modern organic farming. 
"Organic Farmula" wants to choose a local dish that is more assured of Hong Kong people than one more Hong Kong dishes, a native Hong Kong cuisine.
"Organic Farmula" planned in May 2019, and the land wasteland was opened in August. The first batch of dishes were released in December until June 20, 2020. After two spring, summer, autumn and winter, experienced crops have been lost, and production so far can be regarded as stable. "Home Cai" believes that Hong Kong's agriculture must continue to move. It must first modernize, reduce labor, ensure production and quality, to attract more young people to join and continue the sunset industry. At the same time, farms, farms, farms, and high -quality sales platforms must be combined to promote the local real estate industry. Eat, why is it controlled by others? Intersection
"Home Cai" hopes to walk with the "Planting Market", bring organic life to the community, and support health and environmental protection.
🌱 Supplier Products:
🛍 Product Information (Main) (English):
Binomial Name:Allium sativum L.
Chinese Name:蒜苗
Other Name:Garlic Stem
Product Description:Garlic sprouts are the flower stems of garlic. There are also places where green garlic (that is, the seedlings of garlic) is called garlic sprouts. The pungent taste of garlic sprouts is lighter than that of garlic, and it is easier to be accepted by people with its garlic fragrance. Green garlic is also an indispensable side dish for twice-cooked pork.
Originally from western Asia, it is now grown all over China. Garlic sprouts are rich in vitamin C, protein, carotene, thiamine, riboflavin and other nutrients. Its spicy taste mainly comes from the capsaicin it contains, which has the effect of eliminating food accumulation. In addition, eating garlic sprouts can also effectively prevent influenza, enteritis and other diseases caused by environmental pollution. Garlic sprouts have a certain protective effect on cardiovascular and cerebrovascular, can prevent the formation of thrombus, and can also protect the liver at the same time.
Variety:Garlic sprouts are turquoise seedlings of garlic that are fed on their tender leaves and sheaths.
Supply Season:There is a supply throughout the year, and the prosperity period is from 19 to October.
Storage Method:Do not refrigerate, store in a cool and ventilated place for about a week.
#Should Be / Avoided:
Appropriate: Not reported in the literature. Avoid: People with poor digestion should eat less. Excessive consumption can affect vision. People with liver disease should not eat too much, which will make the condition worse.
*Edible Compatibility:
Affordable: Garlic sprouts should be fried together with soybean sprouts. Its texture is soft and delicious. It also has the effect of clearing away heat and detoxifying. It is an ideal dish for pregnant women and children. Garlic sprouts should also be cooked with mutton, which can clear fire and reduce blood pressure, reduce inflammation and detoxification, and strengthen yang tonic. Eating garlic sprouts and lettuce together also has the effect of lowering blood pressure. Compatibility: Garlic sprouts should not be eaten with Rehmannia glutinosa, Polygonum multiflorum, honey, and green onions.
Cooking Skills:It should not be overcooked, so as not to damage the capsaicin and reduce the bactericidal effect.
Notes:Garlic sprouts are warm in nature and pungent in taste, which can wake up the temper and eliminate food accumulation. The capsaicin contained in it has a killing effect on bacteria and parasites, which can prevent influenza, prevent wound infection and deworming.
Garlic sprouts can reduce blood lipids and prevent coronary heart disease and arteriosclerosis.
Dish:Pork belly with garlic sprouts, fried bacon with garlic sprouts, scrambled eggs with garlic sprouts, chicken with garlic sprouts.
Supply Period: There Is A Supply Throughout The Year, And The Prosperity Period Is From 19 To October.
Suggested Eating Method:
It is not appropriate to cook too badly to avoid destruction and reduce sterilization.
🥗 Recipes (English Veersion):
Google Recipe 🔍 :

English CookPad 🍳 :

BBC Good Food 🥙 :

🔅Note (English Version):
🍎 Preserve fruits
1. Fruits especially with softer skin, if packaged, should be placed in the cold box in the original package;
2. Organic fruits are more prone to spoilage if they have water droplets. Put the fruits in a ventilated place to dry or wipe off the water vapor, then wrap the fruits in slightly damp newspaper and put them in a plastic bag before refrigerating. ;
3. Organic fruits do not use preservatives or special treatments. fruits are generally stored for three to five days in room temperature only, should be kept in fridge. Some fruits e.g. papaya will decompose enzymes, so they should be eaten as soon as possible.
🍏 How to wash fruits
1. Wash fruits before eating to keep them fresh;
2. It is not advisable to soak the fruits for too long, and they should be washed first and then cut to avoid the loss of vitamins;
3. Washing fruits with dilute salt water or Dish Drop can easily remove vegetable insects;
4. Cut fruits with a stainless steel knife to reduce vitamin loss;
5. Vegetable leaves contain a lot of nutrients, so you should avoid shredding, chopping or grinding the leaves;
6. Immediately eat after cutting, to avoid the loss of vitamins due to air oxidation.