Description
Yunnan Organic Certified Vegetables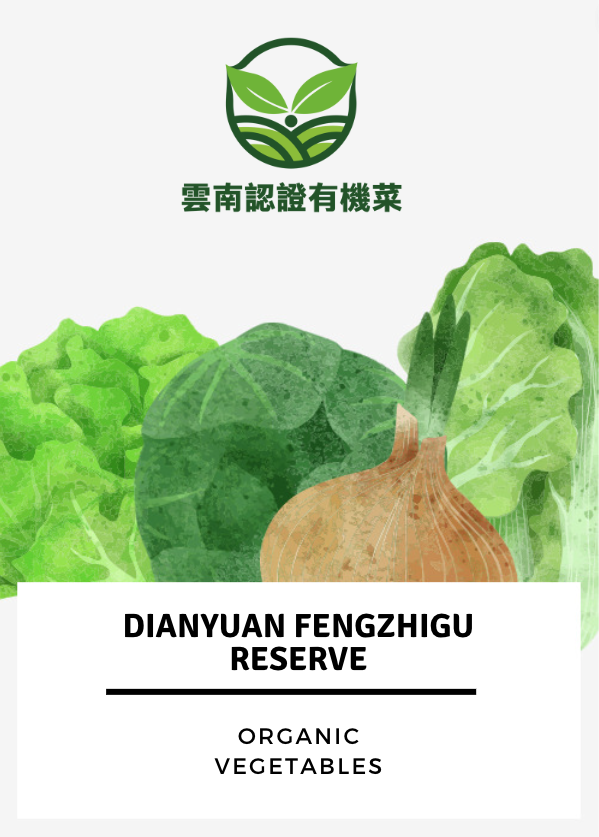 🚚 The Fastest Delivery Time : On Tuesday, Thursday, Saturday, arrived.
🐝 Supplier / Place Of Origin:Yunnan Organic Certified Vegetables / Yunnan
🔖 Certification: Organic certification by China and Canada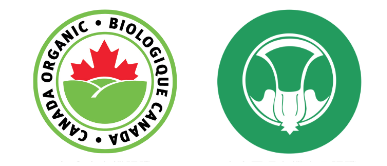 🌱 Producer Introduction:
Yunnan Kunming Organic Vegetable Farm is located in Dianyuan Wind Valley Reserve, Panlong District, Kunming City, Yunnan, where the soil is fertile and the water source is clean; the requirements for environmental governance in the area are strict. Taking into account both the ecological environment and economic development, the farm strictly abides by organic standards, and there is no agricultural pollution. The organic vegetables grown in the protected area are particularly sweet and delicious.
The unique climate of Yunnan
Yunnan has a good climate and abundant sunshine, with an average temperature of 14.9°C, a maximum temperature of 31.5°C, and a minimum temperature of -7.8°C; the rainy season is mainly concentrated in May to September; the relative humidity is 76%. The plateau in Panlong District is about 1891m above sea level, and gradually decreases from north to south in a ladder shape. The altitude is between 1500m and 2800m, which is most suitable for planting diversified vegetables.
get two-factor authentication
Because the certification standards in China and Hong Kong are different and uneven. In view of this, hoping to gain the recognition and trust of consumers, organic vegetables in Kunming, Yunnan have obtained dual certification: domestic organic certification and Canadian organic certification.
In 2016, the Consumer Council conducted a random inspection of pesticide residues, all of which were zero; for many years, there were no pesticide residues after random inspections by our customers.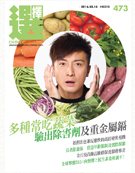 🌱 Supplier Products:
🛍 Product Information (Main) (English):
Binomial Name:Allium sativum L.
Chinese Name:蒜頭 | 大蒜
Other Names:Garlic
Product Description:Bulbs of perennial herbs, spherical or oblate, with several layers of gray-white or lavender membranous outer skin, usually with several small bulbs inside. Pungent in taste, warm in nature, warms the spleen and stomach, poisonous. It is mainly used to treat food stagnation, abdominal cold pain, edema and fullness, and has the effect of sterilization and detoxification for ringworm sores and snake and insect bites. Garlic contains a variety of vitamins and trace elements (iron, zinc, copper, magnesium), as well as the amino acid of alliin and the natural enzyme of alliinase. The interaction can produce alliin, which plays an important role in health care. Role. Garlic can also prevent diseases and exercise, and is often hailed as a natural antibiotic by people.
It originated in Uzbekistan in central Asia, and was later introduced to countries such as West Asia and the Mediterranean Sea. Currently, garlic is also grown in Europe. Garlic has a cultivation history of more than 5,000 years, and both ancient Egyptians and ancient Greeks ate garlic for healing and health care. According to ancient records, garlic was introduced into China during the Western Han Dynasty and developed into many varieties throughout China. At present, Sichuan, Xinjiang, Jiangsu, Fujian, Taiwan and other places are mostly planted, and the main producing areas are Shandong and Henan.
Variety:According to the size and color of the garlic cloves, there are: (1) large garlic cloves (larger garlic cloves are suitable for growing garlic, with a spicier taste and higher yield); (2) small garlic cloves (smaller garlic cloves are suitable for cultivating garlic seedlings);
(3) White garlic (lighter taste, lower oil content); (4) Red garlic (more spicy taste, higher oil content, lower yield); (5) Black garlic (white garlic after fermentation Garlic, high concentration of allicin);
(6) Solitary garlic (not divided into cloves, only composed of a single clove, less yield, more pungent, and higher in oil content.)
Supply Season:Garlic seedlings (garlic mature but unbearable plants) are generally mature from November to March). The bulbs are mature late, and are generally excavated when the leaves from April to May. Because garlic will have dormancy after harvest, proper storage can be preserved for nine months. Hong Kong is supplied throughout the year.
Storage Method:Placed in a dry and ventilated place, too much humidity will accelerate the germination of garlic. No need to refrigerate for storage. In summer, special attention should be paid to moth-eaten problems.
#Should Be / Avoided:
Pros: Western medical research indicates that garlic can significantly reduce cholesterol and blood pressure, and improve the ability of anti-coagulation, thereby promoting cardiovascular health.
Taboo: People with yin deficiency and fire are not allowed to eat. Allicin in garlic has a stimulating effect on the stomach, and people with gastrointestinal diseases should not eat it. Chinese medicine believes that garlic is a hot medicine, and excessive consumption will cause fire, resulting in deficiency of liver yin and kidney yin. Excessive consumption of garlic for a long time can damage eyesight. The organic acids and allicin in honey will produce substances that irritate the stomach.
*Edible Compatibility:
Affordable: Lean pork can promote blood circulation, quickly eliminate physical fatigue, and enhance physical fitness. Phase gram: Consumption with western medicine may affect the efficacy of western medicine. Because garlic can temporarily promote liver metabolism, speed up the decomposition rate of drugs, and indirectly affect the concentration of drugs in the blood, resulting in a decrease in drug efficacy. Not suitable for consumption with honey, jujube, bayberry, pheasant, Rehmannia glutinosa, Polygonum multiflorum, etc.
Cooking Skills:Due to its strong smell, garlic is often used as a seasoning. Garlic is generally diced and added to main dishes or thoroughly crushed into minced garlic. Allicin is not naturally present in garlic, and must be produced by the chemical action of alliin and alliinase through the chopping process. After allicin is formed, its potency will decline due to oxidation, so minced garlic should be used as soon as possible. Allicin will decompose quickly when exposed to high heat, so it is recommended to add garlic only when the food is nearly cooked. Allicin is also not resistant to alkaline environments, so garlic is also pickled in vinegar.
Notes:Raw garlic is more irritating to the stomach, so it is recommended not to eat it raw. Germinated garlic reduces its therapeutic efficacy. And the latest animal research found that garlic may help weight control.
The breath caused by eating garlic is caused by the volatile sulfide propylene sulfide in garlic. Chewing gum or gargling with strong tea usually does the trick. If the situation does not improve, you can drink a glass of milk. The chemical reaction between milk and garlic can completely remove the garlic smell.
Dish:Stir-fried vegetables with minced garlic, prawns with minced garlic, minced garlic, etc.
Supply Period: Garlic Seedlings (Garlic Mature But Unbearable Plants) Are Generally Mature From November To March). The Bulbs Are Mature Late, And Are Generally Excavated When The Leaves From April To May. Because Garlic Will Have Dormancy After Harvest, Proper Storage Can Be Preserved For Nine Months. Hong Kong Is Supplied Throughout The Year.
Suggested Eating Method:
Due to the strong smell of garlic, garlic is often used as seasoning. Garlic is generally cut into granules and adds to the main course or completely crushed into garlic. Crysamus does not naturally exist in garlic. It must be chemically used by chopping the chopping process to produce chemical effects and produce martin. After formation, it will decline due to the oxidation effect, so the chopped garlic should be used as soon as possible. After the high fever encounters the high fever, it will soon decompose. It is recommended to add garlic when the food is close to cook. Garlic Su can not be worthy of the alkaline environment, so garlic will also be marinated with vinegar.
🥗 Recipe (English Version):
Google Recipe 🔍 :

English CookPad 🍳 :

BBC Good Food 🥙 :

🔅Precautions (English Version):
If you buy a head of garlic, if you don't want to use it all at once, break it open, pull out the stem in the middle, and store it in individual petals. The garlic will not germinate easily and will be more resistant to storage.

☘️ Preserve vegetables
1. Leafy vegetables and softer vegetables, if packaged, should be placed in the cold box in the original package;
2. Organic Vegetables are more prone to spoilage if they have water droplets. Put the vegetables in a ventilated place to dry or wipe off the water vapor, then wrap the vegetables in slightly damp newspaper and put them in a plastic bag before refrigerating. ;
3. Organic vegetables do not use preservatives or special treatments. Vegetables are generally stored for three to five days. Some vegetables will decompose enzymes, so they should be eaten as soon as possible.
☘️ How to wash vegetables
1. Wash vegetables before cooking to keep them fresh;
2. It is not advisable to soak the vegetables for too long, and they should be washed first and then cut to avoid the loss of vitamins;
3. Washing vegetables with dilute salt water or Dish Drop can easily remove vegetable insects;
4. Cut vegetables with a stainless steel knife to reduce vitamin loss;
5. Vegetable leaves contain a lot of nutrients, so you should avoid shredding, chopping or grinding the leaves;
6. Immediately after cutting, to avoid the loss of vitamins due to air oxidation.