🚚  The fastest delivery time : 2-day delivery.
We want to promote special style of frozen foods made in Hong Kong without additives: no MSG, no preservatives, no colouring, no flavour enhancers, rich fillings and hand-made in Hong Kong!
"Green At Heart" started operations in 2007 and had 2 retail stores before 2016. The owner imports a variety of organic and natural dry goods from the United States and Taiwan. Now it mainly focuses on imported organic fresh produce, such as tomatoes, beetroot, carrots, Dutch onions, pumpkins, oranges, lemons, Spanish sweet potatoes, ginger, Peruvian bananas, there are more than 10 kinds, all carefully selected by the owner, Peggy.
The founder Peggy is also an advocate of food therapy based on the principles of Chinese medicine. From 2011 to 2018, she took various diploma and certificate courses in food therapy. Simple food can easily solve some disturbing chronic health problems, which surprised her.
In November 2021, "Green At Heart" launched 6-8 kinds of vegan soups, dumplings and meatballs made in Hong Kong using organic fresh produce imported from the Netherlands. More vegan and low GI projects are in preparation. Hope to get your support to make our work more valuable.
Please note that as garlic is transported by air to Hong Kong, it is prone to temperature changes, and there may be opportunities for sprouts, if any, please do not discard them. Maybe his value to you is not what you think.
This is because the garlic heads bought in the general market may be sprinkled with germination inhibitors, but our suppliers do not use such things. You may think that garlic is the same as potatoes, you can't eat it after sprouting, but in fact, after sprouting, garlic will not produce toxic substances. On the contrary, after garlic sprouting, it will become more nutritious. During germination, plants produce various phytoalexins for self-defense. Most phytoalexins are poisonous to microorganisms and insects, but beneficial to humans. So, except for plants like potatoes that release toxic chemicals when they germinate, eating sprouted garlic will not affect your health. Not only that, the Korean scientist Kim Joong-sun's team found that the antioxidants contained in garlic will increase significantly after sprouting.
According to Chinese medicine and traditional remedies, it is useful. On the contrary, when garlic sprouts, it will become more nutritious. Plants during germination produce various phytoalexins for self-defense. Most phytoalexins are toxic to microorganisms and insects, but beneficial to humans.
Left sprouts = no food? Garlic with left sprouts is healthier!
Many people have heard that eating raw garlic and black garlic is good for your health, but do you know that even sprouted garlic is a good food with rich nutritional value?
Garlic has always been a very popular ingredient, whether it is eaten alone or made into minced garlic as an ingredient, it is very delicious. The natural antibiotic contained in garlic, allicin (Allicin), has antibacterial and anti-inflammatory effects, and can help reduce cholesterol, blood pressure and the risk of heart disease. Raw garlic and cooked garlic have different effects. Eating raw garlic can improve immunity and reduce the risk of certain cancers, while eating cooked garlic can lower cholesterol and keep blood thin. It can treat cough and bronchitis. effect.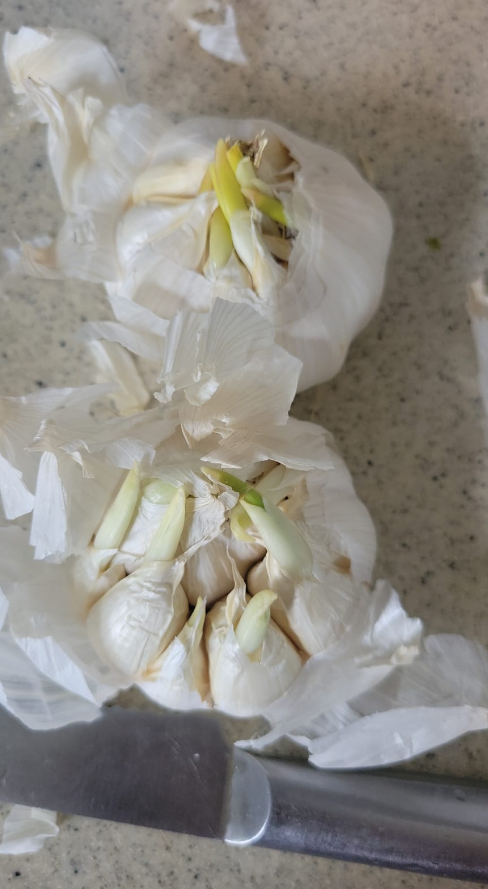 In order to prolong the shelf life, the manufacturer will use a germination inhibitor MH (Maleic hydrazide). Due to its extremely small amount, it can be said to be safe for humans, but it may also cause one of the reasons for human infertility. But also refer to these Nature Medicine journals for information: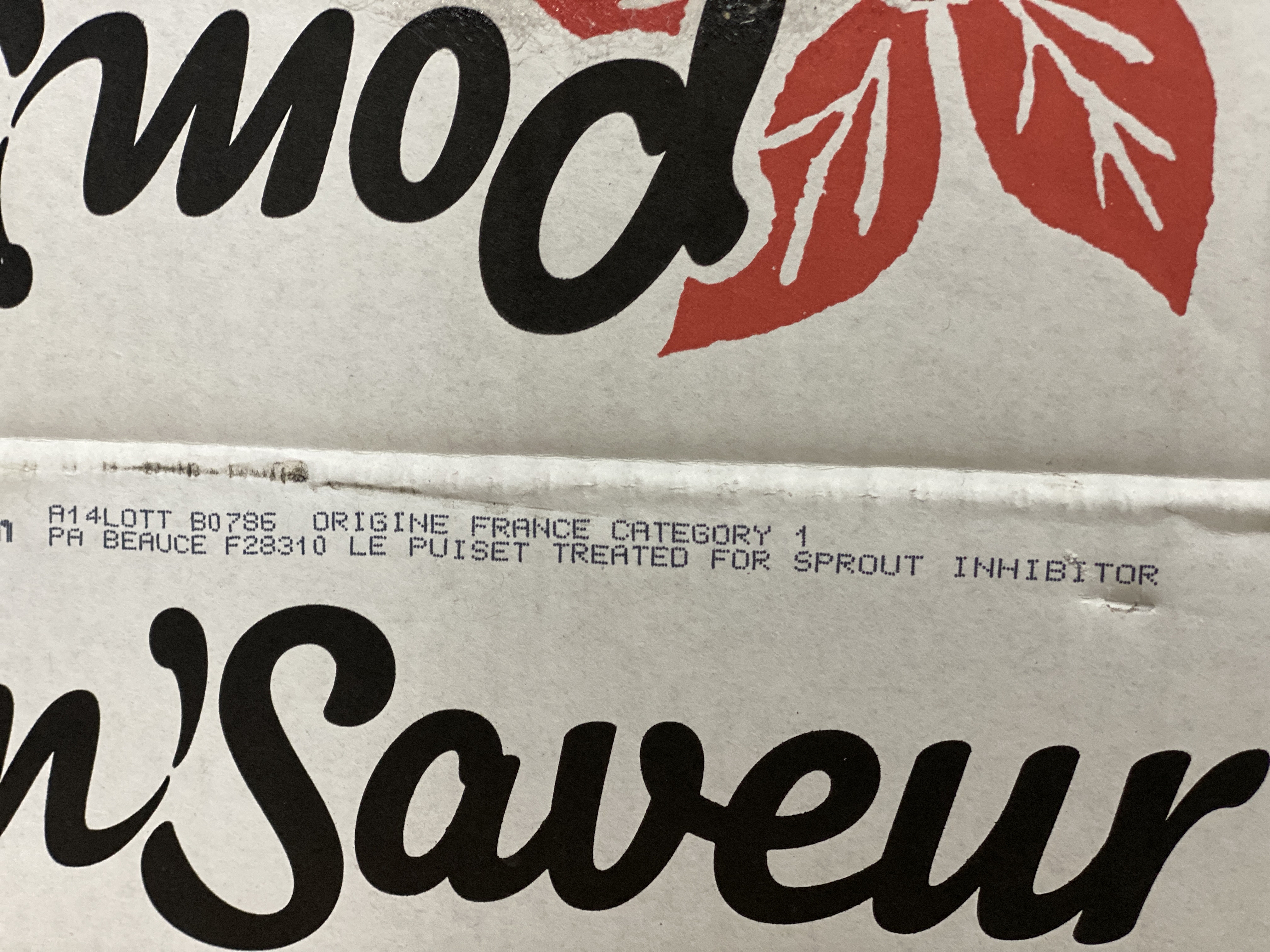 Cytotoxic effect of maleic hydrazide
Reduced fertility in rats in some cases.
Carcinogenicity of the herbicide maleic hydrazide (Journal of Nature Medicine)
Carcinogenicity of the Herbicide Maleic Hydrazide
Local "Exceptionally high" incidence of sarcomas9. In other experiments, a total of 260 mg of maleic hydrazide in peanut oil was injected subcutaneously over 65 weeks7, and three of six rats developed three localized sarcomas, one of which was associated with liver cancer. It was concluded that the herbicide was significantly carcinogenic10.
PRE-HARVEST TREATMENT FOR SPROUTING INHIBITION AND STORAGE TEMPERATURE FOR GARLIC (ALLIUM SATIVUM L.)
References:
Day Day Cook - Send left sprouts = don't eat well? Garlic with left sprouts is healthier!
Nature Medicine Journal - Carcinogenicity of the herbicide maleic hydrazide