Description
Hung Tai Fresh Fruit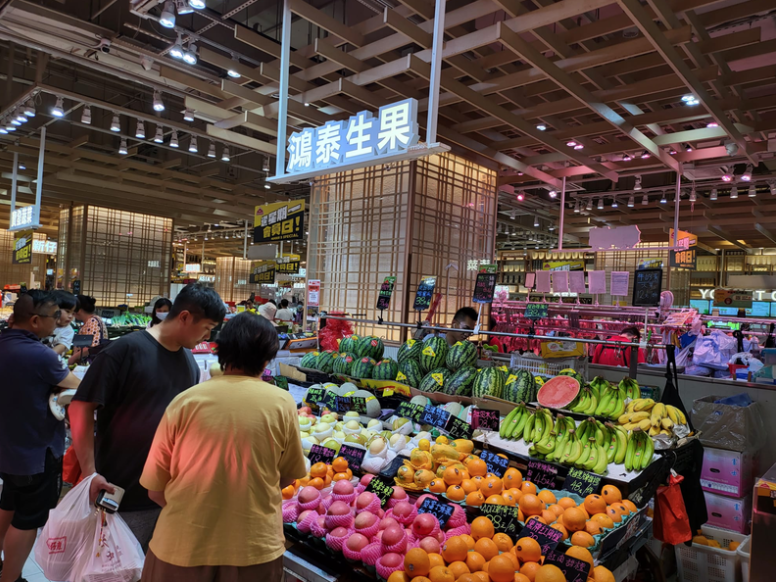 🚚 The Fastest Delivery Time : 2-3 day delivery.
🐝 Supplier / Place Of Origin:Hung Tai Fresh Fruit / China

🌱 Producer Introduction:
Cheung Gor have worked as a chef in a hotel for many years, and I definitely have requirements for ingredients. In another runway, He engaged in fruit wholesale. In 2013, Cheung Gor just rented my own durian factory in Thailand. Winning the love of customers and scientists, there is a T Market in Tin Shui Wai that sells fruit directly and operates a neighborhood business.
🌱 Supplier Products:
🛍 Product Information (Main) (English):
Binomial Name:Malus pumila Mill.
Chinese Name:富士蘋果
Other Names:Fuji Apple | 富士
Product Description:In Japan, Fuji apples are extremely popular. Japanese consumers prefer the crisp and sweet taste of Fuji apples to the exclusion of other kinds of apples, so imports of Japanese apples are very low. Aomori Prefecture is undoubtedly the most famous apple growing area. Of Japan's total annual apple production of about 900,000 tons, 500,000 tons come from Aomori Prefecture.
Apple has the effect of promoting body fluid to quench thirst and invigorating the spleen and stomach. Apples are used as medicine to treat mild diarrhea, constipation, high blood pressure, etc., and can also be used to prevent fatigue. The pectin contained in apples can help remove cholesterol in the blood; its crude cellulose can prevent constipation, and it is also rich in vitamin C, chromium, zinc and other trace elements.
The main production areas in China are distributed in Shandong, Liaoning, Hebei, Shaanxi, Henan, Shanxi, Gansu, Xinjiang, Inner Mongolia, Hubei, Jiangsu, Anhui, Beijing and Tianjin, etc. There are also a large number of plantings. Western apples introduced after the 19th century are mostly cultivated in Shandong, Liaodong and Jiaodong. In recent years, Fuji apple and greenhouse apple technology have also been introduced from Japan. Fuji apple production accounts for 45% of China's total apple production of 20 million tons, and it is increasing year by year. After being introduced to the US market in the 1980s, Fuji apples became more and more popular among American consumers. In just 10 years, Fuji apples have become one of the most popular apples in the United States from an unfamiliar fruit in the supermarket. In 2003, they ranked No. 4 on the "Most Popular Apples" list released by the American Apple Association, second only to five-claw apples. (Red Delicious), Golden Delicious and Gala.
Variety:Fuji apple, also known as Fuji apple, is one of the cultivated varieties of apples. It was cultivated by the breeders of the Northeast Branch of the Horticultural Experimental Field in Fujisaki Town, Aomori Prefecture, Japan, in the late 1930s and introduced to the market in 1962. The Fuji apple is a cross between two varieties of the American Red Delicious apple and the Kunimitsu apple (native to Virginia, USA).
Aomori Prefecture is undoubtedly the most famous apple growing area. Of Japan's total annual apple production of about 900,000 tons, 500,000 tons come from Aomori Prefecture.
This species is the most important one in the genus Malus, which includes Chinese cotton apples and Western apples introduced from foreign countries in modern times.
There are two varieties of this species: Taosheng apple (M. pumila var. praecoxPall.) and Paradise apple (M. pumila var. paradisiaca
Schneider.).
Other varieties include Chinese Hongyu, Hongxing, Jinguan, Guoguang, and many varieties imported from foreign countries.
There are famous Fuji apples in Japan.
Supply Season:The growing season for apples in the Northern Hemisphere runs from about May to September, but like most apples, they are available almost year-round in refrigerated and controlled-air storage. Harvesting of apples in Australia usually starts in late January. California fruit is available through October. While the season usually only lasts 1-2 months, they are available year round.
Storage Method:Fuji apples have a longer best before date than other apples and don't even need to be refrigerated. It can be stored at room temperature for 4 months, and if stored in the refrigerator, Fuji apples can be stored for 5 to 7 months.
#Should Be / Avoided:
Appropriate: suitable for indigestion, dyspepsia, lack of qi, fever and thirst, excessive drinking, mild diarrhea, constipation, neurocolitis, hypertension, hyperlipidemia, coronary heart disease and cancer.
Especially suitable for infants, the elderly and the sick. Pregnant women eat an apple a day to reduce pregnancy reactions.
Contraindications: People with cold stomachs should not eat raw or cold apples, but consider baking, simmering, or stewing hot apples. Diabetic patients should not eat too much.
*Edible Compatibility:
Affordable: 1. Apple and abalone: The vitamin C contained in apple can promote the body to absorb the iron in abalone, help to promote blood circulation, and is beneficial to beauty and prevention of anemia. 2. Apples and pork: Apples rich in sugar are eaten together with pork containing vitamin B1 and zinc to help eliminate fatigue. 3. Apples and carrots: The polyphenols of apples and the carotenoids of carrots can work together to inhibit the oxidation of cell membranes, so as to protect the skin and enhance the resistance. 4. Apple and wolfberry: Both have the effect of lowering blood pressure, and wolfberry can help lower blood sugar. It is suitable for people with high blood pressure to eat together. Compatibility: 1. Apple and onion: When the phytochrome contained in apple and the sulfur compound of onion are ingested at the same time, it is easy to produce substances that inhibit the function of thyroid after being digested and decomposed by the human body, thereby inducing goiter. 2. Apple and honey: The role of dietary fiber in apples and the laxative effect of honey will accelerate intestinal peristalsis and easily cause diarrhea.
Cooking Skills:The fruit is a pome and varies in color and size depending on the variety. The fruits can be eaten raw, mostly used as after-dinner fruits, or as raw materials for salads, and can also be made into preserved fruits, dried fruits, jams, wine and so on.
Notes:It is not advisable to eat apples immediately after a meal, nor should they be eaten in excess.
Studies have pointed out that deep red fruit peels, such as apples, have been found to contain Resveraltrol, which can reduce inflammation in the respiratory system, including the trachea and lungs, thereby controlling asthma and chronic obstructive pneumonia.
Do not take before meals, so as not to affect normal eating and digestion. Apple intake too much is not conducive to heart and kidney health. Pregnant women with nephritis and diabetes should not eat more apples.
Dish:Apple pairs well with cheeses like Brie, goat cheese, feta, blue cheese, Parmesan, maple syrup, honey, brown sugar, vanilla, and spices like cinnamon, cloves, and nutmeg, pickled apples.
Suggested Eating Method:
The fruit is kernels, and the color and size varies from variety. Fruits can be eaten raw, for more fruit after meals, or salad raw materials, and can also make fruit, dried fruit, jam, brewing, etc.
Apple can also make mud and dry fruit skin, bake into potato chips, or add to the fillings and vegetable side dishes. Apple can also be used for baking goods, such as muffins, dumplings and fritters.
🥗 Recipe (English Version):
Google Recipe 🔍 :

English CookPad 🍳 :

BBC Good Food 🥙 :