Description
Organic Farmula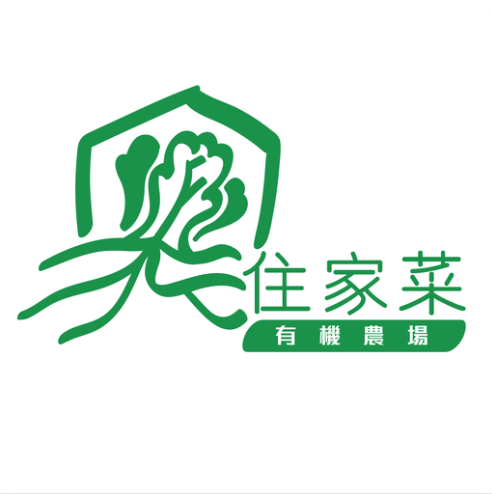 🚚 The Fastest Delivery Time : Every Tuesday.
🐝 Supplier / Place Of Origin:Organic Farmula / Kam Tin
🔖 Certification: Hong Kong Organic Resource Center Organic Certification Number C20003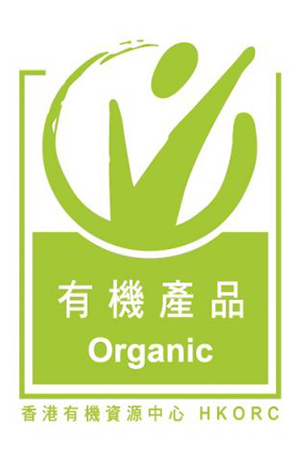 🌱 Producer Introduction:
Hong Kong has large and small organic farms with hundreds of or small. Organic Farmula are one of the large scale. It covers an area of ​​80,000 feet. It has one of the largest greenhouses in Hong Kong. It adopts scientific research technology and is committed to developing modern organic farming. 
"Organic Farmula" wants to choose a local dish that is relieved by choosing Hong Kong people, a native Hong Kong cuisine.
"Home Furnishing" was planned in May 2019. In August, the soil was opened up wasteland. In December, the first batch of dishes were released. Until June 20, 2020, it officially obtained organic certification. After two spring, summer, autumn and winter, experienced crops have been lost, and production so far can be regarded as stable. "Home Family Cai" believes that Hong Kong agriculture must continue to move, and must first modernize, reduce labor, ensure production and quality, to attract more young people to join and continue the sunset industry. At the same time, farms and farms, farms, and high -quality sales platforms must be combined to promote the local real estate industry. Eat, why is it controlled by others? Intersection
"Home Cai" hopes to walk with the "Planting Market", bring organic life to the community, and support health and environmental protection.
🌱 Supplier Products:
🛍 Product Information (Main) (English):
Binomial Name:Fragaria orientalis A. Los.
Chinese Name:士多啤梨
Other Names:Strawberry | Oriental Strawberry
Product Description:It is the fruit of the oriental strawberry of the Rosaceae family. Sweet, cool in nature. The taste is sweet and sour. It has the functions of clearing away heat and relieving summer heat, producing fluid and quenching thirst, diuretic and antidiarrheal. Strawberry is rich in magnesium, which helps relieve stress. In addition, because of its low calorie value and rich in vitamin C, it is an ideal fruit for beauty and beauty.
Native to western Siberia. Now distributed in North Korea, Mongolia, and Northeast China, Northwest China and North China and other regions.
Variety:There are two common types, Franti and Kamarosa. "Franti" is softer and more suitable for fresh food; "Kamarosa" is harder and is mostly used as a cake decoration. Fragance No.7 is a new strawberry variety bred by Shandong Agricultural University with Hongyan × Sweet Charlie. The average fruit weight is 35.5 grams, which is 25.9% higher than that of the control variety Hongyan; the fruit surface is bright red and shiny; the flesh is bright red, delicate, rich in fragrance and sweet To second only to the variety Hongyan.
Supply Season:Hong Kong is available all year round, the most suitable is from 12th to March.
Storage Method:Do not wash before storing, wrap the pedicle gently without pressing, and put it in the refrigerator to refrigerate. It is recommended to consume it as soon as possible after purchase, and it should not be stored for a long time.
#Should Be / Avoided:
Appropriate: suitable for cancer patients, thirsty, loss of appetite, indigestion; especially suitable for women.
Avoid: People with lung cold and cough, deficiency of spleen and stomach, diarrhea and abdominal pain, and poor gastrointestinal function should not eat. Because strawberry contains more calcium oxalate, people with urethral stones should not eat more.
*Edible Compatibility:
Affordable: 1. Strawberry and Hazelnut: When the vitamin C of strawberry meets the iron of hazelnut, it can promote the absorption of iron, help prevent anemia and enhance physical strength. 2. Strawberry and mayonnaise: Strawberry is rich in vitamin C. When eaten with mayonnaise containing vitamin E, it can enhance the effect of vitamin E and bring about skin care, anti-aging and anti-cancer effects. 3. Hawthorn can strengthen the spleen, dissolve food and eliminate accumulation; Strawberry can nourish the lungs and strengthen the spleen, and its efficacy is similar to that of hawthorn. Compatibility: 1. Strawberry, oat and milk: The organic acid in strawberry, when eaten with protein-containing oat, will produce sediment, which is not conducive to human absorption, thereby reducing its nutritional value. 2. Strawberry and sweet potato: After eating the starch-rich sweet potato, the body will secrete a large amount of gastric acid. When it encounters the pectin of strawberry, it will form a clot, which will affect the digestion process and cause gastrointestinal discomfort. . 3. Strawberries and carrots: Carrots contain a "decomposing enzyme" that is effective against bad blood, which will destroy the "vitamin C" in strawberries and affect the absorption, but it is harmless to the body.
Cooking Skills:The fruit is slightly heart-shaped, with bright red juicy flesh, soft texture, moderate sweetness and sourness, and fragrant smell. The fruit can be eaten raw, juiced for beverages, or processed into jams.
Notes:Due to the cold nature of kiwi fruit, it is easy to cause diarrhea, so it is not suitable to eat more.
Some people will have allergies after eating kiwi fruit, so they should not eat it.
Kiwi fruit originates from China and its real name is "gooseberry" or "kiwi fruit". In 1904, a New Zealand headmistress named Isabel visited her sister in Yichang, Hubei, China, and brought Chinese kiwifruit seeds back to New Zealand. After returning to New Zealand, Isabel transferred the seeds to a local fruit tree expert, and then to Alexander, a well-known local horticultural expert, to cultivate New Zealand's first kiwi fruit tree.
Dish:Strawberry Bone.
Supply Period: Hong Kong Is Available All Year Round, The Most Suitable Is From 12Th To March.
Suggested Eating Method:
The fruit is slightly heart -shaped. The flesh is bright red and juicy, soft in texture, moderate sweet and sour, and smell. Fruit can be eaten raw, can also squeeze juice for beverages, or processed fruit sauce.
🥗 Recipe (English Version):
Google Recipe 🔍 :

English CookPad 🍳 :

BBC Good Food 🥙 :

🔅Precautions (English Version):
☘️ Preserve vegetables
1. Leafy vegetables and softer vegetables, if packaged, should be placed in the cold box in the original package;
2. Organic Vegetables are more prone to spoilage if they have water droplets. Put the vegetables in a ventilated place to dry or wipe off the water vapor, then wrap the vegetables in slightly damp newspaper and put them in a plastic bag before refrigerating. ;
3. Organic vegetables do not use preservatives or special treatments. Vegetables are generally stored for three to five days. Some vegetables will decompose enzymes, so they should be eaten as soon as possible.
☘️ How to wash vegetables
1. Wash vegetables before cooking to keep them fresh;
2. It is not advisable to soak the vegetables for too long, and they should be washed first and then cut to avoid the loss of vitamins;
3. Washing vegetables with dilute salt water or Dish Drop can easily remove vegetable insects;
4. Cut vegetables with a stainless steel knife to reduce vitamin loss;
5. Vegetable leaves contain a lot of nutrients, so you should avoid shredding, chopping or grinding the leaves;
6. Immediately after cutting, to avoid the loss of vitamins due to air oxidation.