Description
A LA CARTE

🚚 The Fastest Delivery Time : 2-day delivery.
🐝 Supplier / Place Of Origin:Imported Vegetable And Fruit Series / Italy
🔖 Certification: Organic European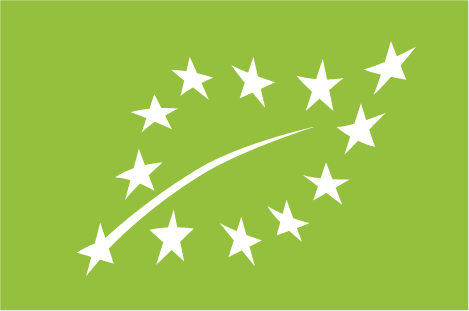 🌱 About the Producer / Supplier:
We select our suppliers for the love they put in their products,
seeking the best quality while respecting traditional production methods.
Most of them are family owned, of human size. We value the direct collaboration with them.
By buying directly at the source, we are proud to contribute to the local economy,
while ensuring that, ultimately, our clients get the most tasty and fresh products at the best prices.
All our farmers follow specific certifications minimizing the use of chemicals. From sustainable agriculture ''Agriculture Raisonnee'' (AR) to Organic certified ''Agriculture Biologique'' (AB), these guarantees that the fruits delivered to you a safe and healthy.
🌱 Supplier Products:
🛍 Product Information:
Binomial Name:
Chinese Name:法豆
Other Names:French Beans | Haricot Vert
Product Description:As common food in many countries, green beans are sold fresh, canned, and frozen. They can be eaten raw or steamed, boiled, stir-fried, or baked. They are commonly cooked in other dishes, such as soups, stews, and casseroles. Green beans can be pickled, similarly to cucumbers.
A dish with green beans common throughout the northern US, particularly at Thanksgiving, is green bean casserole, a dish of green beans, cream of mushroom soup, and French-fried onions.
Green beans are cooked by steaming, boiling, stir frying, deep frying, or in casseroles. In the United States, they are sometimes served in casserole with mushrooms, fried onions and cream. In Chinese cuisine, they are often stir-fried with garlic and douchi (fermented black soybeans). In Japanese cuisine, they are served as tempura.
Green beans contain lectins. That makes them harmful if a person eats too many raw or improperly cooked ones.
What is the difference between green beans and French beans?
Haricots verts are thinner and longer than American green beans, and are usually more tender. There aren't huge differences in flavor between the two; French beans have a slightly more earthy flavor, while American green beans lean a little more to the sweet and herbaceous side.
Variety:There are over 130 known species (varieties) of edible pods. Species specifically used as green beans, selected for the juiciness and flavor of their green pods, are commonly grown in home gardens and many varieties exist. Beans with various pod colors (green, purple, red, or striped.) are collectively called kidney beans, while lima beans are entirely green.
Pied de haricots nains
Climbing French bean varieties, from left to right: 'The Hunter', 'Cosse Violette', 'Rob Roy', 'Rob Splashed', 'Kingston Gold'
Supply Season:The main production period is from November to April of the following year, and it is available in Hong Kong throughout the year.
Storage Method:Green beans are very durable and can be stored for about 3 weeks if they are wrapped in paper, sealed in a plastic bag, and stored in the refrigerator.
#Should Be / Avoided:
Appropriate: It is suitable for people with beriberi, and people with swollen feet can eat it regularly. Suitable for patients with anemia and those who are prone to edema. It should be consumed by those with constipation problems and diarrhea. It is also suitable for growing children, test takers and visually impaired. Avoid:
Not to be eaten raw. People who are prone to bloating should avoid it.
*Edible Compatibility:
Affordable:
1. Green beans and dried mushrooms: Green beans contain carotenoids, and dried mushrooms that have been sun-dried are rich in vitamin D. When eaten together, they can protect eyes, prevent cancer, and resist aging.
2. Green beans and pepper powder: When vitamin K in beans meets calcium in pepper powder, it can strengthen calcium absorption, help blood coagulate normally and promote bone growth.
Compatibility:
1. Green beans and vinegar: When the carotenoids in beans encounter vinegar containing acidic substances, they will destroy the carotenoids and cause the loss of nutritional value.
2. Green beans and dried fish: The oxalic acid in beans will combine with the calcium of dried fish during digestion to form calcium oxalate that cannot be absorbed by the human body, thus affecting the absorption of calcium.
Cooking Skills:To prevent poisoning, bean beans must be cooked thoroughly. Cooking at 100 degrees celsius for 10 minutes can completely destroy the hemagglutinin, but the temperature of the beans may not reach high temperature so quickly during the actual cooking process, so the fda recommends cooking the beans for 30 minutes. [5] As for dried beans, they should be soaked in water for at least five hours before consumption, and the water in which the beans have been soaked should be discarded before cooking.
Notes:Many beans such as green beans contain saponins and hemagglutinins which can cause food poisoning. Symptoms of poisoning include dizziness, headache, vomiting, abdominal pain, numbness of hands and feet, palpitation and other symptoms.
All types of beans need to be cooked at 100 °C (212 °F) for a long time to avoid physiological discomfort caused by phytotoxins. Unlike regular beans, soft pod peas can be eaten raw.
Dish:
🔸 Supplementary Information:
This product is imported from foreign countries. The supply depends on the delivery situation. It may be insufficient or out of stock!
This product is imported from foreign countries. The supply depends on the delivery situation. It may be insufficient or out of stock!
🥗 Product Category (English): French Beans
Google Recipe 🔍 :

English CookPad 🍳 :

BBC Good Food 🥙 :