Description
Uncle Ping Wusan Plateau Produce

🚚 The Fastest Delivery Time : It Takes 3-4 Days.
🐝 Supplier / Place Of Origin:Uncle Ping Wusan Plateau Produce / Shaanxi
🔖 Certification: HK Castco Tested / Not Certified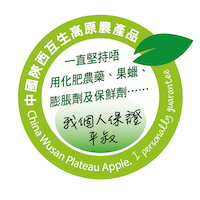 🌱 Producer Introduction:
It's more than 10 years! Come to Hong Kong to sell apples for 10 years! Passed the Hong Kong Fruit Food Safety Test for 9 consecutive years without pesticide residues.
Always insist on absolutely not using chemical fertilizers, chemical pesticides, artificial fruit wax, bulking agents and preservatives. During the epidemic period, people don't care about the effect, just want to feel more at ease than us. All uncle Ping's fruits are sterilized and sterilized by ozone machine in the freezer. They will be out of the warehouse to you, PIE Ozonation. (This information is provided by the supplier, we cannot ensure that all the information is correct) 🙏🏻
🌱 Supplier Products:
🛍 Product Information (Main) (English):
Binomial Name:Setaria italica (L.) P. Beauv.
Chinese Name:小米
Other Names:Foxtail Millet
Product Description:The grain of millet is smaller than that of rice, and the nutrition is much higher than that of white rice, which is rich in protein, fat, carbohydrate and vitamin B group. Millet protein is a hypoallergenic protein, and its fiber is not rough and easy to digest. It is an ideal food base for infants and young children.
Native to the Yellow River Basin in northern China, it has a cultivation history of more than 8,000 years. At present, the main producing areas of millet in China are mainly distributed in North China, among which Hebei, Shanxi and Inner Mongolia have the largest output.
Variety:There are many different varieties of millet, which can be roughly classified as: (1) Japonica millet, (2) Waxy millet, (3) Yellow millet, (4) White millet, (5) Green millet, (6) Black millet, ( 7) Fragrant millet
Supply Season:Hong Kong is supplied throughout the year.
Storage Method:Store in a cool, dry and dark place at a low temperature, because millet is prone to mildew and should not be left for too long. You can put a little shredded pepper or peppercorns in the airtight container for storage to prevent insects. When the moisture is too large before storage, it can not be exposed to the sun, but can be dried in the shade.
#Should Be / Avoided:
Suitable for: the elderly, the sick, pregnant women, people with spleen and stomach deficiency and heat, body aches, hyperacidity, nausea and vomiting, neurasthenia, poor sleep, impaired essence and blood, lack of appetite, diarrhea, postpartum deficiency or insomnia. :
Patients with IgA nephropathy, those with cold stomach, those with qi stagnation, those with deficient constitution, and those with clear urine.
*Edible Compatibility:
Suitable: Longan (to nourish blood and nourish the heart), carrot (to protect eyes, delay aging), bitter gourd (to clear heat and relieve summer heat), japonica rice, arrowroot powder, onion (to regenerate and stop stagnation), beans, red dates (to appetize and nourish the face), with yam, dogwood meat ( Complementary nutrition), lotus seeds, crucian carp, mulberries (prevention and improvement of cardiovascular disease), corn, brown sugar (tonic, nourishing blood qi), mushrooms, oats, rice (complementary nutrition), meat (more easily absorbed protein), lentils, celery ( Clear heat and stop bleeding), chicken (strengthen the spleen and replenish qi), soybeans (healthy eyes and nourish the skin), pumpkin (invigorate the spleen and stomach, nourish qi and blood), mung bean (complementary nutrition), eggs (improve protein absorption): Vinegar (destroy carotene) ), eggs (causing gastrointestinal problems), small shrimp (unmatched in nature and taste, easy to cause nausea and vomiting), apricot (easy to cause nausea and diarrhea), almonds (may cause poisoning), wheat, bracken, edible alkali (destroy millet nutrition).
Cooking Skills:Millet can be used to cook rice, porridge, desserts or wine. Northerners often use millet porridge with steamed buns, steamed buns or flatbreads to help digestion. Depending on personal preference, you can also add sugar or beat eggs to the millet porridge.
Notes:Although millet is rich in nutrients, its protein content is low in lysine, so it should be eaten with foods high in lysine, such as soybeans and meat. Pregnant women should eat millet, but postpartum women cannot completely eat millet as the main food, and should pay attention to matching food to supplement other nutrients. It is uncomfortable to wash too often, and too much washing can lead to loss of nutrients. Millet cooked into porridge will be easier to absorb, but it should not be too thin, so as not to hinder the dissolution of nutrients. When washing the rice, do not rub it with your hands, or soak it for a long time or wash it with hot water.
Dish:Millet porridge, millet steamed rice.
Supply Period: Hong Kong Is Supplied Throughout The Year.
Suggested Eating Method:
Xiaomi can cook, porridge, or desserts or use for wine. Most northerners use millet porridge with buns, steamed buns or big cakes to help digestion. Depending on personal preferences, you can also add sugar or eggs in millet porridge.
🥗 Recipe (English Version):
Google Recipe 🔍 :

English CookPad 🍳 :

BBC Good Food 🥙 :

🔅Precautions (English Version):
HK's fruits are either cheap goods from the mainland, or imported from a long distance. Preservatives are indispensable, and everyone is not surprised if they are dressed in fruit wax. Plateau apples are grown in their own orchard. They absolutely don't use chemical fertilisers or chemical!
FALSE🍎 Preserve fruits
1. Fruits especially with softer skin, if packaged, should be placed in the cold box in the original package;
2. Organic fruits are more prone to spoilage if they have water droplets. Put the fruits in a ventilated place to dry or wipe off the water vapor, then wrap the fruits in slightly damp newspaper and put them in a plastic bag before refrigerating. ;
3. Organic fruits do not use preservatives or special treatments. fruits are generally stored for three to five days in room temperature only, should be kept in fridge. Some fruits e.g. papaya will decompose enzymes, so they should be eaten as soon as possible.
🍏 How to wash fruits
Special attention: The dishes, especially small flowers and broccoli, are best soaked in the water to remove residual pesticides (I will have organic farms). It is recommended to use our vegetables and vegetables environmentally friendly cleaner
Dish Drops
for 3 to 5 minutes to eliminate residuals Sand and pesticide.
1. Wash fruits before eating to keep them fresh;
2. It is not advisable to soak the fruits for too long, and they should be washed first and then cut to avoid the loss of vitamins;
3. Washing fruits with dilute salt water or Dish Drop can easily remove vegetable insects;
4. Cut fruits with a stainless steel knife to reduce vitamin loss;
5. Vegetable leaves contain a lot of nutrients, so you should avoid shredding, chopping or grinding the leaves;
6. Immediately eat after cutting, to avoid the loss of vitamins due to air oxidation.