Description
CLUB DES FROMAGES

🚚 The Fastest Delivery Time : It takes 2-3 days.
🐝 Supplier / Place Of Origin:CLUB DES FROMAGES / Valedadosa, Italy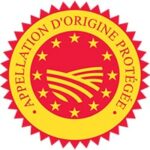 appellation d'origine protégée (AOP)
🌱 About the Producer:
If you want to treat your guests with various high -quality French cheese, but soon realize that it costs a lot of money, then Club des fromAges is a solution. Two French entrepreneurs are purchased directly from the manufacturer, ensuring the highest quality, unique freshness and more preferential prices than any other cheese retailers in the town, which benefits the villagers and food lovers.
🌱 Supplier Products:
🛍 Product Information:
Rated 4.00 out of 5 based on 1 customer rating (1 customer review)
Known since the 13th century, Fontina Val d'Aosta is a classic Italian cheese with a supple texture and a yellow brown rind. Recognizable with the Consortium stamp, don't confuse it with the other similar cheese also know as Fontella, Fontinella or Fontal, much milder than the original one. Made with raw cow's milk, the flavour can be mild and fruity or spicier and floral depending on the age of the cheese.
Usually aged for 90 days, this PDO cheese has a rich bouquet accompanied with nuts, sweet and brioche notes.
Pre -order once a week. The supply depends on the delivery situation, or it will be shipped separately.
👩🏻‍🍳 Suggested Serving:
🍷 Wine Pairing:
Red Wines (Beaujolais, Lambrusco)
Whites Wines (Pinot Gris, RousSanne)
🥗 Product Line:
Semi Hard Cheese
🔅 Remark:



Best Before: 22 Jan 2024
🚚 Supply Period:
Annual supply
Cheese Pairing Chart cheese matching table