Description
Organic Farmula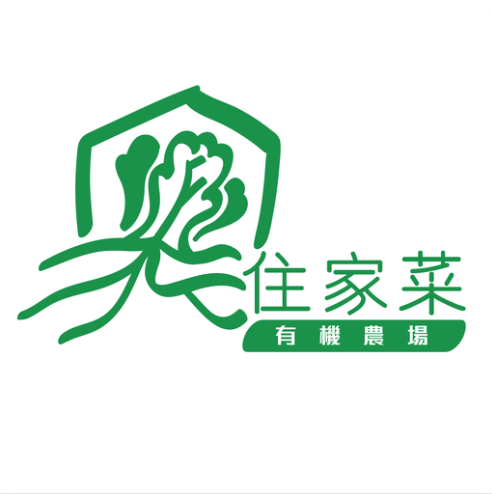 🚚 The Fastest Delivery Time : Every Tuesday.
🐝 Supplier / Place Of Origin:Organic Farmula / Kam Tin
🔖 Certification: Hong Kong Organic Resource Center Organic Certification Number C20003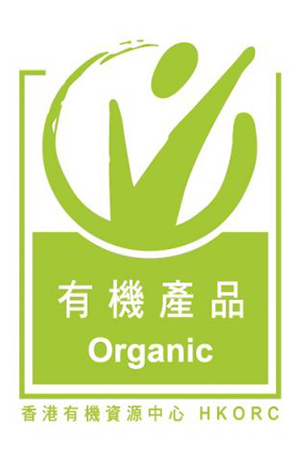 🌱 Producer Introduction:
Hong Kong has large and small organic farms with hundreds of or small. Organic Farmula are one of the large -scale. It covers an area of ​​80,000 feet. It has one of the largest greenhouses in Hong Kong. It adopts scientific research technology and is committed to developing modern organic farming. 
"Organic Farmula" wants to choose a local dish that is more assured of Hong Kong people than one more Hong Kong dishes, a native Hong Kong cuisine.
"Organic Farmula" planned in May 2019, and the land wasteland was opened in August. The first batch of dishes were released in December until June 20, 2020. After two spring, summer, autumn and winter, experienced crops have been lost, and production so far can be regarded as stable. "Home Cai" believes that Hong Kong's agriculture must continue to move. It must first modernize, reduce labor, ensure production and quality, to attract more young people to join and continue the sunset industry. At the same time, farms, farms, farms, and high -quality sales platforms must be combined to promote the local real estate industry. Eat, why is it controlled by others? Intersection
"Home Cai" hopes to walk with the "Planting Market", bring organic life to the community, and support health and environmental protection.
🌱 Supplier Products:
🛍 Product Information (Main) (English):
Binomial Name:Brassica oleracea var. capitata L.
Chinese Name:扁椰菜
Other Name:Flat Cabbage
Product Description:Sweet and flat. It has the functions of clearing heat and dispelling knots, diuresis and detoxification, moistening the intestines and defecation, dredging collaterals and strengthening bones and joints, strengthening the stomach and kidneys, and promoting the healing of gastrointestinal ulcers. Broccoli is known as a natural stomach medicine. The vitamin U contained in it is an anti-ulcer factor, which has the effect of repairing injured tissues in the body, especially the gastrointestinal tract, so it can relieve pain and promote healing of gastric and duodenal ulcers. In addition, broccoli also contains phenols, which may have antioxidant activity, which may explain its anti-atherosclerotic effect, sulfur-containing anti-thyroid substances, etc. Broccoli contains enzymes that can decompose nitrite, which helps to eliminate the mutation of nitrite, so it has a certain anti-cancer effect.
Native to the Mediterranean coast, it evolved from wild cabbage that does not head. Introduced to China in the 14th century, and introduced to Taiwan when the Dutch ruled Taiwan. It is now commonly cultivated all over the world.
Variety:The broccoli plants have short stems, and the later-growing vegetable pieces are wrapped around each other to form a compact head-shaped leaf ball, which is green and white in color. In addition to green and white broccoli on the market, there are also purple-red varieties. This purple broccoli is rich in nutrients, especially the anthocyanins contained in it, which have high-strength antioxidant functions and can protect cells from free Base damage; its cellulose is also relatively thick, and it is mostly used for lettuce and plate decoration.
Supply Season:The main production period is from December to April of the following year.
Storage Method:Can be wrapped in toilet paper in a cool place or refrigerated for about 2 to 3
week. Since the short stem (center part) of broccoli is prone to rot, when buying the whole cabbage, you can dig out the center, stuff it with damp paper, and wrap it in plastic wrap.
#Should Be / Avoided:
Suitable: suitable for pregnant women, people who lose weight, suffering from peptic ulcer (especially gastric and duodenal ulcer), epigastric pain, diabetes, constipation, jaundice and other diseases.
Contraindications: People with spleen and stomach deficiency, indigestion and abdominal distension should not eat. Thyroid dysfunction should not be consumed in large quantities.
*Edible Compatibility:
Suitable: 1. Broccoli and pork: The vitamin C in broccoli and the protein of pork can help enhance skin elasticity and prevent the formation of dark spots and freckles. 2. Broccoli and bamboo shoots: Broccoli and bamboo shoots also contain potassium, vitamin C and vitamin B, which can help maintain the balance of sodium in the body, maintain blood pressure, and promote blood circulation. Avoid: 1. Broccoli and cucumber: Cucumber contains vitamin C decomposing enzyme, which will decompose vitamin C in broccoli, thus causing nutrient loss. 2. Broccoli and honey: When the vitamin C of broccoli meets honey, it will be oxidized by the copper of honey, thereby reducing the nutritional value of broccoli. 3. Broccoli and foie gras or other animal viscera: Minerals such as copper and iron contained in foie gras and animal viscera will oxidize vitamin C in broccoli, making it difficult for vitamin C to fully exert its effects and affecting food. overall nutritional value.
Cooking Skills:Edible parts are leaf bulbs and leaves. The outer leaves of broccoli are prone to residues of pesticides. It is advisable to remove the outer leaves, soak the leaf balls in water for 45 minutes, and then wash them repeatedly under running water for several times. Add a little vinegar while cooking to keep its bright white color.
Notes:In recent years, experiments have shown that broccoli has a preventive effect on gastric cancer.
Dish:Chicken wraps with broccoli, fried salted pork with broccoli, Shanghai rice cakes fried with broccoli and chives.
Supply Period: The Main Production Period Is From December To April Of The Following Year.
Suggested Eating Method:
The edible site is leaf balls and leaves. The outer leaves of the broccoli are easy to remain in pesticides. It is advisable to remove the outer leaves, soak the leaf ball in the water for forty -five minutes, and then clean it several times under the flowing water several times. Add a little vinegar when cooking, which can maintain its distinctive white.
🥗 Recipes (English Veersion):
Google Recipe 🔍 :

English CookPad 🍳 :

BBC Good Food 🥙 :

🔅Note (English Version):
🍎 Preserve fruits
1. Fruits especially with softer skin, if packaged, should be placed in the cold box in the original package;
2. Organic fruits are more prone to spoilage if they have water droplets. Put the fruits in a ventilated place to dry or wipe off the water vapor, then wrap the fruits in slightly damp newspaper and put them in a plastic bag before refrigerating. ;
3. Organic fruits do not use preservatives or special treatments. fruits are generally stored for three to five days in room temperature only, should be kept in fridge. Some fruits e.g. papaya will decompose enzymes, so they should be eaten as soon as possible.
🍏 How to wash fruits
1. Wash fruits before eating to keep them fresh;
2. It is not advisable to soak the fruits for too long, and they should be washed first and then cut to avoid the loss of vitamins;
3. Washing fruits with dilute salt water or Dish Drop can easily remove vegetable insects;
4. Cut fruits with a stainless steel knife to reduce vitamin loss;
5. Vegetable leaves contain a lot of nutrients, so you should avoid shredding, chopping or grinding the leaves;
6. Immediately eat after cutting, to avoid the loss of vitamins due to air oxidation.