Description
Kwong Wah Farm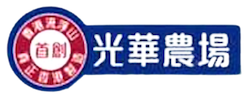 🚚 The Fastest Delivery Time : Delivery As Soon As 1-2 Days.
🐝 Supplier / Place Of Origin:Kwong Wah Farm / Lau Fau Shan, Yuen Long
🔖 Certification: Licensed by the Agriculture, Fisheries and Nature Conservation Department for raising poultry; one of the 20 legally licensed and supervised farms of the Fisheries and Conservation Department.
🎗 Online Restricted Food Selling Permit License Number: 0363802523
Approved License: Prepackaged Frozen (Chilled) Poultry
Licensed address: Healthy Express, A19, 4th Floor, Luen Hing Factory Building, 109, King Lam Street

🌱 Producer Introduction:
Kwong Wah Farm is located in Lau Fau Shan. It is a local farm that has been working quietly for more than 20 years. It mainly raises local fresh chickens. At present, it is rare to buy local licensed chicken coops. The eggs are not raised with fishmeal, and the fishy smell is relatively small. The eggs will be better than those on the market. It's small, but it will be a little more fragrant, and it is loved by many local people who support it. Guanghua Farm added selenium (it is a component of the antioxidant enzymes glutathione peroxidase and thioredoxin reductase) to the farm's materials. The current production of eggs with selenium function makes the vegetables and fish beside Fish in ponds are rich in "active selenium", hoping to popularize health-care foods to benefit more people.
🌱 Supplier Products:
🛍 Product Information (Main) (English):
Binomial Name:
Chinese Name:雞蛋
Other Names:Egg
Product Description:Contains protein, fat, carotene and minerals; protein can be directly applied to the face, and can also be used to wash the hair to make the hair soft and brighten. If you add it to the marinade to marinate the meat together, the egg liquid will fully absorb the fiber of the meat, increase the tenderness of the meat, and at the same time cover the deliciousness of the ingredients, so that the flavor of the meat itself will not be lost during cooking.
Variety:
Supply Season:Supply throughout the year
Storage Method:Store at low temperature. Refrigerated at 2-4 degrees Celsius for 30 days; 25 degrees Celsius or below for two weeks.
The medical profession once believed that because the cholesterol content in eggs is too high, it may cause people's cardiovascular diseases and other problems. However, this narrative has changed in recent years. Many research reports have pointed out that 80% of the cholesterol in the human body is synthesized by the body itself, which has nothing to do with eating cholesterol. It is saturated fat and very unhealthy artificial trans fat that will stimulate the rise of cholesterol. In 2015, the American Journal of Clinical Nutrition published a study in which researchers followed 20,000 test subjects for 20 years and confirmed that how many eggs with egg yolks eaten per week will not increase our risk of myocardial infarction or stroke. chance of cardiovascular disease. In early April 2016, the American Dietary Advisory Committee also promulgated the latest dietary guidelines, eliminating the limit of cholesterol intake of no more than 300 mg per day, and canceling the long-standing statement that eating eggs will lead to high cholesterol and cardiovascular diseases.
Are eggs an "inflammatory food"? Some people, even Chinese medicine practitioners, think that when the body is sick, inflamed, or arthritis, they should not eat eggs?
Eggs have both pro-inflammatory and anti-inflammatory properties: Egg yolks contain arachidonic acid, which promotes inflammation in the body, and some healthcare professionals even recommend limiting consumption to two eggs a week. However, there is currently no evidence that eliminating eggs from the diet prevents arthritis or improves arthritis and other inflammatory conditions. On the contrary, studies have pointed out that eggs contain a variety of nutrients and have anti-inflammatory properties.
*Edible Compatibility:
Cooking Skills:Do not overcook or fry. Generally, after the water is boiled, the eggs can be boiled on low heat for 5-6 minutes. If the cooking time is too long, the protein will coagulate too much, which will affect digestion and absorption. When frying eggs, the fire should not be too high, and the time should not be too long, otherwise the eggs will harden, the taste will be bad, and it will affect digestion and absorption.
Boiled eggs; steamed eggs; fried poached eggs; boiled eggs. The steamed egg puts the egg and the gravy together. There are many egg-to-water ratios in the market, such as 1:1 or 1:1.2, but he believes that 1:1.5 is the best, that is, 1 part of egg and 1.5 parts of water. Beat the eggs into a medium bowl and stir gently while adding the gravy to mix well. Boil water 2.5 cm high in a steamer. When it is just boiling, turn off the heat and heat. The secret is to cover it with tin foil or plastic wrap. You can use tin foil or plastic wrap to cover the water egg for steaming, or cover it with a large plate. This will prevent the sweat from falling down and affect the appearance. The whole process takes 10-12 minutes to steam. If you want to add deliciousness, you can sprinkle onion and soy sauce after steaming.
Notes:Ordinary raw eggs usually contain salmonella, so it is best to cook and sterilize before eating. There are also some pasteurized eggs on the market. If you want to eat raw eggs, you can choose this kind. It is not recommended to eat plain eggs raw.
Raw eggs are less likely to cause stomach bloating than hard-boiled eggs.
Some people may find hard-boiled eggs difficult to digest. The yolk in them may make some people feel stagnant and may take longer to digest. Food stays in the stomach longer, which can also make you prone to feeling bloated. Compared with boiled eggs, raw eggs may have less chance of bloating, but it still depends on the individual's digestion ability.
Dish:Wine Cooked Hot Spring Eggs
Super smooth and tender cheese scrambled eggs
Steamed Egg with Shrimp and Creamy Tofu
Soft Korean Steamed Egg
Popped Earl Gray Tea Eggs
Taiwanese Broccoli and Bacon Egg Cake
Eggs Benedict
Spinach Luncheon Meat Omelette Wings
Supply Period: Supply Throughout The Year
Suggested Eating Method:
Don't boil over fire or fry. Eggs are usually cooked for 5 ~ 6 minutes after the water is boiled. If the cooking time is too long, the protein will be too solidified and affects digestion and absorption. When fried eggs, the fire should not be too large, and the time should not be too long, otherwise the eggs will harden, the taste is not good, and it will also affect digestion and absorption.
Boil eggs; steamed eggs; fried poached eggs; 烚 eggs. Steamed eggs and gravy together. There are a lot of eggs and water, such as 1: 1 or 1: 1.2, but he believes that the effect of 1: 1.5 is the best, that is, 1 egg and 1.5 water. Put the eggs into a medium -sized bowl, stir gently, and mix it in the gravy at the same time. Boil 2.5 cm high in the steamer. When it was boiled, turn it off and heat it. The secret is covered with tin foil or fresh -keeping paper. You can use tin foil or fresh paper to cover the egg eggs, or it can be covered with a large dish. The whole process must be steamed for 10-12 minutes. If you want to add deliciousness, you can sprinkle with green onion and drizzle with soy sauce.
🥗 Recipe (English Version):
Google Recipe 🔍 :

English CookPad 🍳 :

BBC Good Food 🥙 :