Description
Zen Organic Farm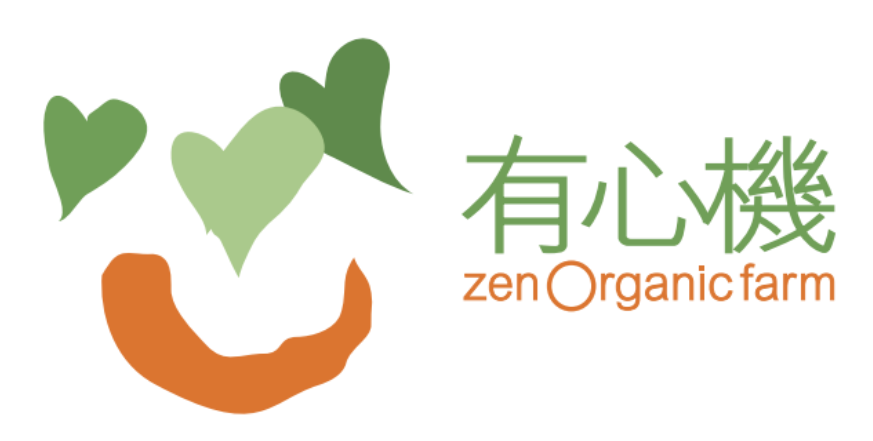 🚚 The Fastest Delivery Time : Every Tuesday.
🐝 Supplier / Place Of Origin:Zen Organic Farm / Fanling
🔖 Certification: Hong Kong Organic Resource Center Organic Certification Number C09001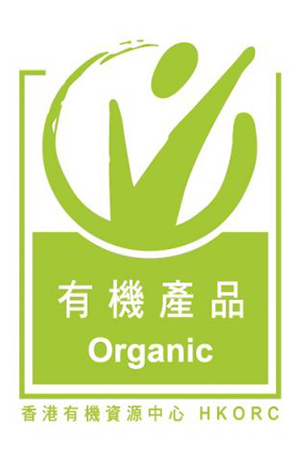 🌱 Producer Introduction:
Hong Kong has large and small organic farms that use hundreds of expenses. It is one of the large -scale. It covers an area of ​​200,000 feet. It was formerly a animal pasture. It has the largest greenhouse in Hong Kong. Essence 
We are missionary to plant healthy and delicious organic fruits and vegetables, and constantly discover and introduce overseas vegetables suitable for farming in Hong Kong, such as European tomatoes to supply more diverse local crops, and bring more friends who support organic low -carbon life. s Choice. It is very pleased that our efforts have been recognized in this area. The farm customers include internationally renowned Hong Kong hotels, Michelian restaurants and chefs and organic food stores.
🌱 Supplier Products:
🛍 Product Information (Main) (English):
Binomial Name:Hylocereus undatus Britt. et. Rose
Chinese Name:火龍果
Other Names:Dragon Fruit | Pitaya
Product Description:Measure the fruit of the sky ruler for the cactus family. Sweet, cool in nature. With thirst-quenching effect. Dragon fruit contains a special vegetable protein that can bind heavy metals to excrete them and prevent heavy metal poisoning in the human body. Its vitamin C and cellulose detoxify and clear stools. In addition, dragon fruit has a more special component - betaine. Betaine is further divided into betacyanin and betaxanthin. The pigment in pitaya peel is betacyanin, and the pigment contained in the pulp of red-fleshed fruit is also betacyanin. It has antioxidant, anti-free radical, anti-aging effects, and can also improve the prevention of brain cell degeneration and inhibit the occurrence of dementia. At the same time, dragon fruit also contains vitamin C that whitens the skin and rich water-soluble dietary fiber that has the effect of losing weight, lowering blood sugar, moisturizing the intestines, and preventing colorectal cancer. Red meat varieties are richer in anthocyanins, which can fight free radicals and prevent aging. The sesame-like seeds are also rich in calcium, phosphorus, iron and other minerals, which enrich the Nutritional value of the fruit.
Native to tropical and subtropical forest areas. Now distributed in Mexico, Central America, South America, Southeast Asia, such as Malaysia, Thailand, Vietnam, South China, Israel and other places. safe.yi.org
Variety:Varieties are mainly divided into two kinds of skin color: red and yellow; flesh is red and white. There are three varieties of red skin and white meat, yellow skin and white meat, and red skin red meat. Among them, red skin and white meat are the most common ones, and the excellent varieties of red skin and red meat are gradually introduced.
The red-skinned and white-fleshed variety is Hylocereus undatus Britt. & Rose,
The red-skinned, red-fleshed variety is Hylocereus costaricensis,
The yellow-skinned, white-fleshed variety is Hylocereus megalanthus.
Supply Season:Hong Kong's supply is the most suitable for April to October.
Storage Method:It is not suitable to refrigerate, so as to avoid the fruit being frozen and deteriorated. It is recommended to buy it now or store it in a cool and ventilated place.
#Should Be / Avoided:
Suitable: suitable for people with hypertension, diabetes, gout and indigestion.
Taboo: Those with cold bottom should eat less.
*Edible Compatibility:
Availability: Not reported in the literature. Xiang Ke: No literature report.
Cooking Skills:The fruit is oval in shape, about 10-15 cm long and 7-10 cm in diameter. The red rind has green rounded triangular scales, and the pulp is white with black sesame-like seeds. In addition, the yellow dragon fruit has yellow scales, and the fruit is shaped like a peach. Depending on the variety, there are basically yellow skin white meat, red skin white meat, and red skin red meat. The fruit can be eaten raw or juiced.
Notes:The red rind creates a color tint. The flowers of this plant are used as medicine to treat bronchitis and cervical lymph node tuberculosis; folks say that its stem can treat parotid inflammation (external application).
Dish:Dragon fruit fried shrimp balls.
Supply Period: Hong Kong'S Supply Is The Most Suitable For April To October.
Suggested Eating Method:
The fruit is oval, the fruit is about 10-15 cm long, and the diameter is about 7-10
centimeter. The red outer skin has a green rounded triangular scales with white flesh and black seeds like sesame. In addition, the leather belt of the yellow fire dragon fruit is yellow scales, and the fruit shape is like a fairy peach. Depending on different varieties, there are basically yellow -skinned white meat, red -skinned white meat, red skin and red meat. Fruit can eat raw or juice.
🥗 Recipe (English Version):
Google Recipe 🔍 :

English CookPad 🍳 :

BBC Good Food 🥙 :

🔅Precautions (English Version):
🍎 Preserve fruits
1. Fruits especially with softer skin, if packaged, should be placed in the cold box in the original package;
2. Organic fruits are more prone to spoilage if they have water droplets. Put the fruits in a ventilated place to dry or wipe off the water vapor, then wrap the fruits in slightly damp newspaper and put them in a plastic bag before refrigerating. ;
3. Organic fruits do not use preservatives or special treatments. fruits are generally stored for three to five days in room temperature only, should be kept in fridge. Some fruits e.g. papaya will decompose enzymes, so they should be eaten as soon as possible.
🍏 How to wash fruits
1. Wash fruits before eating to keep them fresh;
2. It is not advisable to soak the fruits for too long, and they should be washed first and then cut to avoid the loss of vitamins;
3. Washing fruits with dilute salt water or Dish Drop can easily remove vegetable insects;
4. Cut fruits with a stainless steel knife to reduce vitamin loss;
5. Vegetable leaves contain a lot of nutrients, so you should avoid shredding, chopping or grinding the leaves;
6. Immediately eat after cutting, to avoid the loss of vitamins due to air oxidation.