Description
Yunnan Organic Certified Vegetables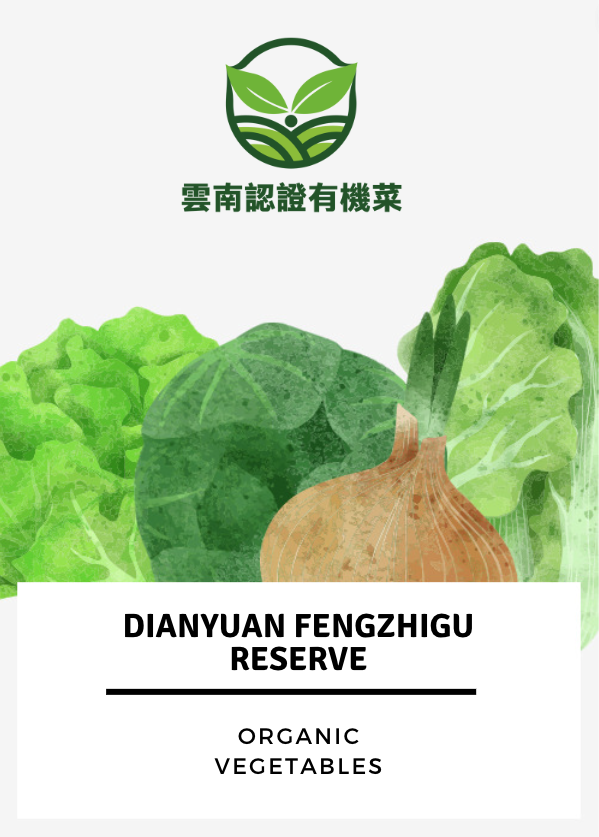 🚚 The Fastest Delivery Time : On Tuesday, Thursday, Saturday, arrived.
🐝 Supplier / Place Of Origin:Yunnan Organic Certified Vegetables / Yunnan
🔖 Certification: Organic certification by China and Canada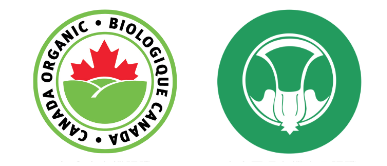 🌱 Producer Introduction:
Yunnan Kunming Organic Vegetable Farm is located in Dianyuan Wind Valley Reserve, Panlong District, Kunming City, Yunnan, where the soil is fertile and the water source is clean; the requirements for environmental governance in the area are strict. Taking into account both the ecological environment and economic development, the farm strictly abides by organic standards, and there is no agricultural pollution. The organic vegetables grown in the protected area are particularly sweet and delicious.
The unique climate of Yunnan
Yunnan has a good climate and abundant sunshine, with an average temperature of 14.9°C, a maximum temperature of 31.5°C, and a minimum temperature of -7.8°C; the rainy season is mainly concentrated in May to September; the relative humidity is 76%. The plateau in Panlong District is about 1891m above sea level, and gradually decreases from north to south in a ladder shape. The altitude is between 1500m and 2800m, which is most suitable for planting diversified vegetables.
get two-factor authentication
Because the certification standards in China and Hong Kong are different and uneven. In view of this, hoping to gain the recognition and trust of consumers, organic vegetables in Kunming, Yunnan have obtained dual certification: domestic organic certification and Canadian organic certification.
In 2016, the Consumer Council conducted a random inspection of pesticide residues, all of which were zero; for many years, there were no pesticide residues after random inspections by our customers.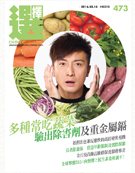 🌱 Supplier Products:
🛍 Product Information (Main) (English):
Binomial Name:Coriandrum sativum L.
Chinese Name:芫荽
Other Names:Coriander
Product Description:It is the whole rooted grass of Coriander, a Umbelliferae plant. Warm in nature, spicy in taste. With seasoning and embellishment functions, it can treat the early onset of wind-cold, eliminate food and lower qi, and help digestion. Coriander leaves and coriander seeds are used as spices. Coriander leaves have a unique aroma, but many people resist it. Some studies have pointed out that the acceptance of cilantro may be innate. In addition to coriander leaves, coriander seeds are also commonly used as a spice, but their smell is different from the coriander plant, which has a lemony scent when crushed. Coriander contains a lot of vitamins and minerals, and its carotene is much higher than that of tomatoes and cucumbers. Coriander contains protein, vitamin C, carbohydrates, calcium, fenugreek, carotene and so on.
Native to the Mediterranean and Eastern Europe. Now it is planted all over China, and southern China is the main production area, while Taiwan considers Changhua, Yunlin, and Pingtung as the production areas.
Variety:Coriander is basically a single species of plant.
Supply Season:Hong Kong is supplied throughout the year.
Storage Method:Coriander leaves are very easy to turn yellow and rot, so it is safe to use freezing. Soak the roots of coriander in water, put the leaves in plastic bags and store them in the refrigerator for about a week. If the rootless coriander leaves are covered with a damp cloth and placed in a perforated plastic bag, it can be stored in the refrigerator for about two to three days. Whole coriander cannot be used as a garnish when frozen and loses its original crispness.
#Should Be / Avoided:
Appropriate: Suitable for people with lack of appetite and flat stomach. It has a therapeutic and preventive effect on influenza.
Avoid: Eating too much will cause dizziness and gas consumption. People with stomach ulcers, chronic skin diseases, eye diseases and cancer should avoid taking it. When taking nourishing Chinese medicine or decoction and there are peony bark and white peony in it, they should not eat it.
*Edible Compatibility:
Availability: Not reported in the literature. Acupuncture: Those who take tonics and traditional Chinese medicine Atractylodes and Cortex Moutan should not eat coriander at the same time.
Cooking Skills:Coriander leaves quickly lose their aroma when heated, so coriander is most often used as a garnish or with dishes that don't require cooking. But coriander is easy to attach to parasites, and requires high temperature to be killed. Therefore, eating coriander raw also has certain risks. Coriander is also often added to gravies, sauces, salads or salads. When eaten with meat and other foods, it can remove the stinky smell. Coriander can be added with onions and celery to make soup.
Notes:The rhizome of coriander has the strongest odor and can be used to eliminate fishy smell or as seasoning. Chewing coriander after eating garlic refreshes your mouth.
Dish:Rice noodle soup, coriander preserved egg soup, coriander fish fillet soup, etc.
Supply Period: Hong Kong Is Supplied Throughout The Year.
Suggested Eating Method:
Once the leaves are heated, the aroma will be lost quickly, so 芫荽 芫荽 is most commonly used as a dish or used to match dishes that do not need to cook. However, it is easy to attach parasites and need to be killed at high temperature. Therefore, there is a certain risk of eating raw 有. When conditioning gravy, seasoning sauce, salad, or cold dishes, it is often added. Eat with foods such as ravioli fish, you can remove its smell. You can add onion and celery to boil the broth.
🥗 Recipe (English Version):
Google Recipe 🔍 :

English CookPad 🍳 :

BBC Good Food 🥙 :

🔅Precautions (English Version):
☘️ Preserve vegetables
1. Leafy vegetables and softer vegetables, if packaged, should be placed in the cold box in the original package;
2. Organic Vegetables are more prone to spoilage if they have water droplets. Put the vegetables in a ventilated place to dry or wipe off the water vapor, then wrap the vegetables in slightly damp newspaper and put them in a plastic bag before refrigerating. ;
3. Organic vegetables do not use preservatives or special treatments. Vegetables are generally stored for three to five days. Some vegetables will decompose enzymes, so they should be eaten as soon as possible.
☘️ How to wash vegetables
1. Wash vegetables before cooking to keep them fresh;
2. It is not advisable to soak the vegetables for too long, and they should be washed first and then cut to avoid the loss of vitamins;
3. Washing vegetables with dilute salt water or Dish Drop can easily remove vegetable insects;
4. Cut vegetables with a stainless steel knife to reduce vitamin loss;
5. Vegetable leaves contain a lot of nutrients, so you should avoid shredding, chopping or grinding the leaves;
6. Immediately after cutting, to avoid the loss of vitamins due to air oxidation.