Description
Sha Po Tsuen Farm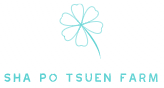 🚚 The Fastest Delivery Time : 2-day delivery.
🐝 Supplier / Place Of Origin:Sha Po Tsuen Farm / Fung Kat Heung, Yuen Long
🔖 Certification: HKORC
🌱 Producer Introduction:
Covering an area of 100,000 square feet, it is located in Fung Kat Heung, Kam Tin, Yuen Long. With the aim of growing healthy crops, the public can enjoy high-quality and safe food at a low price, and hope that when purchasing locally grown fruits, the public can understand the importance of reducing carbon emissions on the environment, so as to achieve the goal of human beings and the greater world. Natural complementarity and harmonious coexistence. ​And in the future, we will grow more different healthy fruits and vegetables to provide customers with choices.
🌱 Supplier Products:
🛍 Product Information (Main) (Traditional Chinese):
#basic introduction
Ganxin, flat. It has the effects of detoxifying, clearing pharynx, and asthma. Earth is rich in vitamin K, which is an important element of human coagulation mechanism. It avoids wounds from bleeding. Its calcium components help strengthen bones and prevent osteoporosis. Earth is also rich in various nutrients such as vitamin C, carotene, lutein, etc.
The variety belongs to the first or second -year -old herbaceous plants. The stems are thick and upright, and the branches are strong. The edges of the vegetables are wave -shaped or small tooth; the leaf stems are blue, the leaves are as large as a cricket, and the petiole is round and full of ovate. The yellow flower is called B. Alboglobra Var. Acephala, which is eaten with a white flower.
Supply season
The main production period is from October to April of the following year.
Method of buying
The stem body should be moderate, the leaves are complete and tender and thick, and it is not smoked by moss. The too thick stem body indicates that the vegetables are too old and should not buy it.
storage method
After purchasing, you should eat as soon as possible, or use fresh paper to wrap it in the refrigerator, but it should not be more than 3 days, otherwise it will easily age and wither.
#*Should be avoided by the crowd
It is easy to digest, and the old and young are suitable. It is especially suitable for constipation and hot gas. It also has food therapy effects on digestive ulcers.
Taboo: Long -term consumption may inhibit the secretion of sex hormones, so pregnant women and certain specific groups should not eat more.
#*Edible compatibility
should:
1. Kidam and beef
2. Earth and squid
Tabo: No literature report
Cooking skills
It is advisable to remove the thicker stem skin, and the remaining tender leaves and stems are used as consumption. Soak the mustard in water for about 45 minutes, and then rinse it with flowing water to avoid pesticide residues.
#Remarks matters
Endia seeds can be used for oil squeezing.
Commonly used dishes
Lami fried kale, kale fried beef, ground fish fried kale
Supply Period: Only From September To November Every Year
🥗 Recipe:
🔅Notes:
☘️ Preserve vegetables
1. Leafy vegetables and softer vegetables, if packaged, should be placed in the cold box in the original package;
2. Vegetables bought in bulk are more prone to spoilage if they have water droplets. Put the vegetables in a ventilated place to dry or wipe off the water vapor, then wrap the vegetables in slightly damp newspaper and put them in a plastic bag before refrigerating. ;
3. The longer the vegetables are stored, the less fresh they become, and the nutrition will be reduced, so they should be eaten as soon as possible.
☘️ How to wash vegetables
1. Wash vegetables before cooking to keep them fresh;
2. It is not advisable to soak the vegetables for too long, and they should be washed first and then cut to avoid the loss of vitamins;
3. Washing vegetables with dilute salt water or Dish Drop can easily remove vegetable insects;
4. Cut vegetables with a stainless steel knife to reduce vitamin loss;
5. Vegetable leaves contain a lot of nutrients, so you should avoid shredding, chopping or grinding the leaves;
6. Immediately after cutting, the pot should be placed in the pot to avoid the loss of vitamins due to air oxidation.