Description
Cham Shan Farm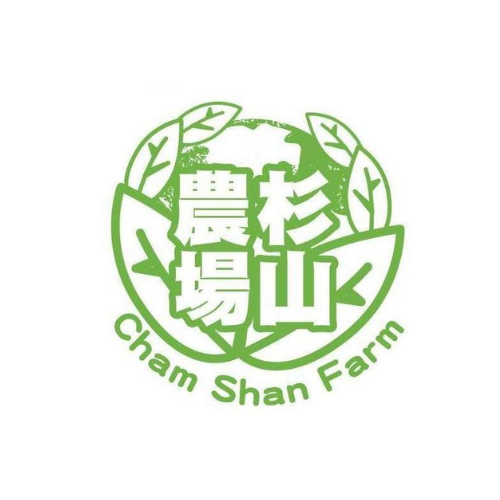 🚚 The Fastest Delivery Time : Every Tuesday.
🐝 Supplier / Place Of Origin:Cham Shan Farm / Sheung Shui
🔖 Certification: Local Regenerative Agricultural Approved Farm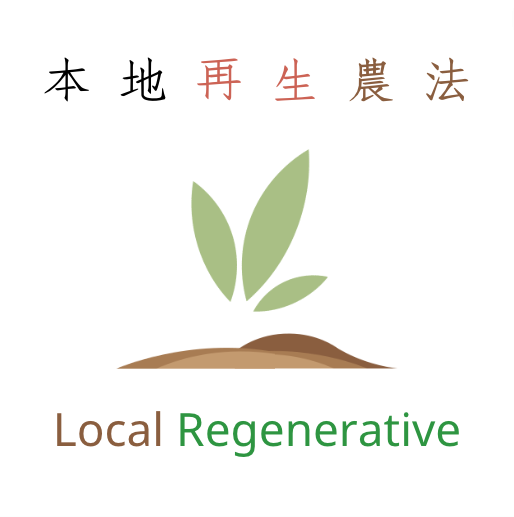 🌱 Producer Introduction:
Back in 1993, when Pat Fan was 12 his parents stopped farming but continued living on it. Just under 20 years later, Pat Fan returned to farming the organic way, using the skills that were passed down to him by his mother all those years ago. As with many farmers in HK, due to the ever changing climate there are many challenges - and Pat Fan is not immune to this. He is now in the process of transitioning towards regenerative farming on his farm, where he aims to develop a sustainable system and long-term solution.
Pat Fan believes that as long as he actively focuses on rebuilding the farm's soil microbiome and reclaiming soil health, he can better control pest issues and eventually grow healthier, tastier vegetables. He admits that there are less customers now at the outlets that he sells, but he is determined to keep improving his produce and attract more customers to support regeneratively farmed food.
🌱 Supplier Products:
🛍 Product Information (Main) (English):
Binomial Name:Brassica alboglabra Bailey
Chinese Name:芥蘭
Other Name:Chinese Kale
Product Description:Sweet and pungent in taste, flat in nature. It has the effects of detoxification, clearing the throat and relieving asthma. Kale is rich in vitamin K, which is an important element in the human body's blood coagulation mechanism to prevent bleeding from wounds; its calcium content helps strengthen bones and prevent osteoporosis. Kale is also rich in various nutrients such as vitamin C, carotene, lutein, etc.
Kale is a variety of the cabbage family, native to Guangdong Province, China. It is a winter and spring vegetable commonly planted in southern China, and is also cultivated in northern provinces. Now it has been introduced to Japan, Southeast Asian countries, and Europe and America.
Variety:It is a one- or two-year-old herb with stout, erect stems, strong branching, wavy edges or small teeth; leaf stems are blue in color, leaves are as large as wort, petioles are round and the whole length is obovate. Those with yellow flowers are called yellow kale (B.
alboglobra var. acephala), which is eaten as a vegetable with those with white flowers.
Supply Season:The main production period is from October to April of the following year.
Storage Method:It should be eaten as soon as possible after purchase, or wrapped in plastic wrap and stored in the refrigerator, but should not exceed 3 days, otherwise it will easily age and wither.
#Should Be / Avoided:
Suitable: Kale is easy to digest, suitable for all ages, especially suitable for people with constipation and heat, and also has therapeutic effects on peptic ulcer pain.
Avoid: Long-term consumption may inhibit the secretion of sex hormones, so pregnant women and certain groups of people should not eat more.
*Edible Compatibility:
Appropriate: 1. Kale and beef 2. Kale and squid avoid: no literature report.
Cooking Skills:It is advisable to remove the rougher stem bark, and the remaining young leaves and stem cores are edible. Soak kale in clean water for about 45 minutes, then rinse thoroughly with running water to avoid pesticide residues.
#Remarks Matters:Kale seeds can be used for oil extraction.
Commonly Used Dishes:Fried kale with preserved meat, fried beef with kale, and fried kale with earth fish.
Supply Period: From December To February
Suggested Eating Method:
It is advisable to remove the thicker stem skin, and the remaining tender leaves and stems are used as consumption. Soak the mustard in water for about 45 minutes, and then rinse it with flowing water to avoid pesticide residues.
🥗 Recipes (English Veersion):
Google Recipe 🔍 :

English CookPad 🍳 :

BBC Good Food 🥙 :

🔅Note (English Version):
☘️ Preserve vegetables
1. Leafy vegetables and softer vegetables, if packaged, should be placed in the cold box in the original package;
2. Organic Vegetables are more prone to spoilage if they have water droplets. Put the vegetables in a ventilated place to dry or wipe off the water vapor, then wrap the vegetables in slightly damp newspaper and put them in a plastic bag before refrigerating. ;
3. Organic vegetables do not use preservatives or special treatments. Vegetables are generally stored for three to five days. Some vegetables will decompose enzymes, so they should be eaten as soon as possible.
☘️ How to wash vegetables
1. Wash vegetables before cooking to keep them fresh;
2. It is not advisable to soak the vegetables for too long, and they should be washed first and then cut to avoid the loss of vitamins;
3. Washing vegetables with dilute salt water or Dish Drop can easily remove vegetable insects;
4. Cut vegetables with a stainless steel knife to reduce vitamin loss;
5. Vegetable leaves contain a lot of nutrients, so you should avoid shredding, chopping or grinding the leaves;
6. Immediately after cutting, to avoid the loss of vitamins due to air oxidation.