Description
Delin
🚚 The Fastest Delivery Time : It takes 2-3 days.
🐝 Supplier / Place Of Origin:Delin / Côte d'Or of Burgundy, France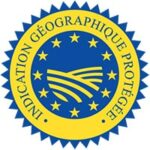 Indicazione Geografica Protetta (IGP)
🌱 About the Producer:
As a family business that is rooted in Gilly-LeS-CîTeaux, we can pride to ensure that their producers' milk has a fair price. This cooperative relationship allows us to have fresh milk that is best for making cheese. We strongly support local suppliers and French equipment and raw material suppliers.
In the process of constantly pursuing innovation and excellence, we are proud of providing customers with high -quality products.
🌱 Supplier Products:
🛍 Product Information:
Rated 4.50 out of 5 based on 4 customer ratings (4 customer reviews)
"Moulé à la louche"
Brillat-Savarin, also known as 'Excelsior', was invented by Henri Androuet in the 1930s to pay tribute to the famous French gastronome Jean Anthelme Brillat-Savarin.
The cheesemakers add extra cream to reach 75% of fat (on dry matter). This fact may startle you but we guarantee it tastes so heavenly that you won't even think of the numbers on a scale. Brillat-Savarin Affiné has a creamy, buttery texture and a rich, tangy flavour with notes of mushroom and hazelnut. It is often used as a dessert cheese or in recipes, and pairs well with Champagne or other sparkling wines.
🔸 Supplementary Information:
Pre -order once a week. The supply depends on the delivery situation, or it will be shipped separately.
👩🏻‍🍳 Suggested Serving:
🍷 Wine Pairing:
Red Wines (Bordeaux)
White Wines (Chardonnay, Gewurztraminer, Pinot Gris)
Sparkling Wines (Champagne, Prosecco)
🥗 Product Line:
Soft Cheese
🔅 Remark:




To be stored in the fridge for up to 4 days.
🚚 Supply Period:
Annual supply
Cheese Pairing Chart cheese matching table