Description
Hong Miu Farm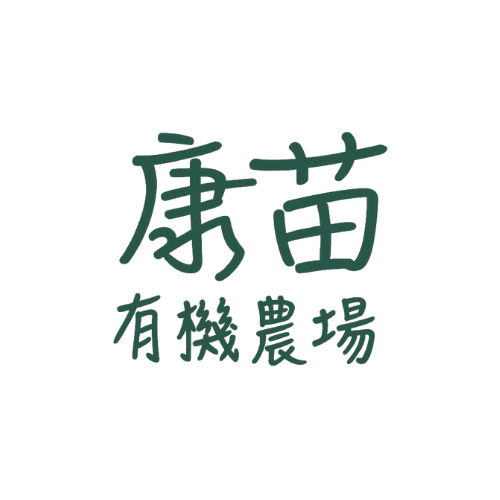 🚚 The Fastest Delivery Time : Every Tuesday.
🐝 Supplier / Place Of Origin:Hong Miu Farm / Kam Tin
🔖 Certification: Local Regenerative Agricultural Approved Farm / HKORC Certification Number C07027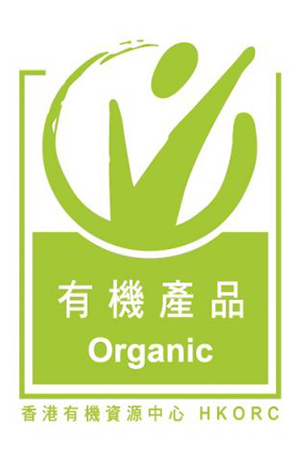 🌱 Producer Introduction:
Cheong Gor has been farming since 2002. However after several years, he witnessed multiple difficulties especially in dealing with pests. As Cheong Gor was looking for solutions, he started to learn about regenerative farming from Homeland Green, and decided to transition to regenerative practices. Apart from applying good quality compost, he began testing his home-made compost which boosted microbial growth. In return, his crops grew stronger, larger, shinier and more abundant. At one point his celeries even grew up to a meter high!
Currently Cheong Gor implements practices like crop rotation, cover-cropping, mulching and companion planting. With the help of technical assistant providers funded by ZFPA, along with the guidance of Mrs Josephine from Homeland Green, he will also begin fermenting his own eco-enzymes and explore different types of nutrient amendments. Although he finds it challenging, Farmer Cheong truly believes this is the way forward to heal our planet and to produce more nutritious food.His vision is to continue farming to feed local citizens with regeneratively grown ingredients, and to build a very successful regenerative farm. By demonstrating how regenerative farming works to benefit both soil and human health, he hopes to encourage his peers to do the same. His vegetables are definitely some of the strongest, vibrant and most flavourful in Hong Kong!
🌱 Supplier Products:
🛍 Product Information (Main) (English):
Binomial Name:Brassica chinensis L.
Chinese Name:小白菜
Other Name:Bok Choy | Pak Choi
Product Description:Sweet, slightly cold in nature. There are antipyretic, intestinal, digestion, laxative effect. Chinese cabbage can provide a variety of nutrients needed by the human body. Its antioxidant components such as carotenoids, niacin, and vitamin C can help protect the cardiovascular system and improve human immunity; its minerals such as magnesium, selenium, and copper , manganese, zinc, etc., bring anti-aging and promote cell activity. Cabbage is rich in cellulose, which promotes peristalsis of the intestinal wall and helps smooth bowel movements.
Originating in China, it is more cultivated in Guangzhou. It is one of the specialty vegetables and is cultivated everywhere. Also known as "green cabbage", commonly known as "Jiangmen cabbage" in southern China, it is one of the main vegetables in the south.
Variety:This variety belongs to "non-heading cabbage", and there are many types of cultivars. Large cabbage with green leaves and white petioles produced in winter is the most common, and small cabbage produced in summer and autumn with light green leaves and petioles . The cabbage leaves are dark green obovate, firm, smooth and shiny, expanding without bulbing, and the stems are white. The common Xiaotangcai is also a kind of cabbage.
Supply Season:The main production period is from October to April of the following year, and Hong Kong is supplied throughout the year.
Storage Method:It should not be stored for a long time. It should be eaten as soon as possible after purchase, or stored in the refrigerator for about 1 week.
#Should Be / Avoided:
Appropriate: People who suffer from excessive heat in the body, lack of body fluids, dry lips and tongue, resulting in swollen gums, bleeding between teeth, and throat obstruction, can help eliminate internal fire. In addition, mild lung dryness cough, difficulty in spitting, red tendons in the eyes, dry throat, and difficulty in defecation, etc., eating cabbage has a therapeutic effect.
Contraindications: People with weak spleen and stomach and those with cold nature should not eat too much, nor should they eat raw.
*Edible Compatibility:
Yi: Similar to "Chinese cabbage". 1. Cabbage and Tomato: Both cabbage and tomato contain vitamin C and potassium. When eaten together, they help prevent colds, relax muscles, and soothe your mood. 2. Cabbage and Cheese: Both cabbage and cheese contain calcium and phosphorus. Eating it in moderation helps to form calcium phosphate, which can strengthen teeth and bones, and help prevent osteoporosis and muscle cramps. 3. Cabbage and lean meat: The vitamin C in cabbage combines with the protein in lean meat, which helps in the synthesis of collagen and enhances skin elasticity. Taboo: Similar to "Chinese cabbage". 1. Cabbage and cucumbers: Cucumbers contain vitamin C decomposing enzymes, which decompose the vitamin C contained in cabbage, resulting in the loss of nutrients. 2. Cabbage and pork liver: Pig liver contains copper, which will oxidize the vitamin C contained in oxidized cabbage, thereby reducing the intake of vitamin C. 3. Cabbage, shrimp, squid, etc.: Since these foods are cold, they can easily cause diarrhea, allergies, asthma, cold hands and feet and other problems, so they should be eaten less. 4. Eating cabbage and Atractylodes at the same time will make the medicinal properties of Atractylodes too strong, which is harmful to the body.
Cooking Skills:Edible parts are tender stems and leaves. After removing the roots, soak the bok choy in clean water for about 45 minutes, then open the leaves and rinse several times under running water.
#Remarks Matters:The cabbage is dried in the sun or air-dried to become dried vegetables, which can be used for soups in winter. Dried cabbage can be used together with undried cabbage to make soup, and restaurants euphemistically call it gold and silver cabbage soup.
Commonly Used Dishes:Stir-fried cabbage with minced garlic, fried cabbage with chicken oil and garlic.
Supply Period: From December To February
Suggested Eating Method:
The edible part is tender stems and leaves. After removing the root, soak the cabbage in the water for about 45 minutes, then open the leaves and rinse it several times under the flowing water.
🥗 Recipe (English Version):
Google Recipe 🔍 :

English CookPad 🍳 :

BBC Good Food 🥙 :

🔅Note (English Version):
☘️ Preserve vegetables
1. Leafy vegetables and softer vegetables, if packaged, should be placed in the cold box in the original package;
2. Organic Vegetables are more prone to spoilage if they have water droplets. Put the vegetables in a ventilated place to dry or wipe off the water vapor, then wrap the vegetables in slightly damp newspaper and put them in a plastic bag before refrigerating. ;
3. Organic vegetables do not use preservatives or special treatments. Vegetables are generally stored for three to five days. Some vegetables will decompose enzymes, so they should be eaten as soon as possible.
☘️ How to wash vegetables
1. Wash vegetables before cooking to keep them fresh;
2. It is not advisable to soak the vegetables for too long, and they should be washed first and then cut to avoid the loss of vitamins;
3. Washing vegetables with dilute salt water or Dish Drop can easily remove vegetable insects;
4. Cut vegetables with a stainless steel knife to reduce vitamin loss;
5. Vegetable leaves contain a lot of nutrients, so you should avoid shredding, chopping or grinding the leaves;
6. Immediately after cutting, to avoid the loss of vitamins due to air oxidation.