Description
Margot Fromages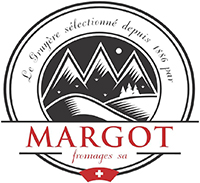 🚚 The Fastest Delivery Time : It takes 2-3 days.
🐝 Supplier / Place Of Origin:Margot Fromages / Nashatel, Switzerland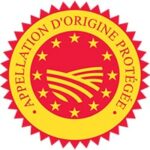 appellation d'origine protégée (AOP)
🌱 About the Producer:
Margot Fromages has been operating cheese dealers since 1886. At first, it was specially engaged in the production and aging of Gruyer cheese, and then expanded to various Swiss specialty products. Margot Fromages is willing to share love for traditional and cheese, and is proud of always pursuing excellence.
Margot Fromages is headquartered in Ivele Donglaiban, Wozhou, Switzerland.
🌱 Supplier Products:
🛍 Product Information:
Also called "Swiss Blue", its name comes from the contraction of the word "Bleu" and Neuchâtel, its native canton in Switzerland.
Bleuchâtel is made from thermised cow's milk and features a beautiful blue marbled soft paste, due to the presence of Penicillium Roqueforti. As strong as it is creamy, with a good balance of saltiness and fruits hints, this blue cheese is perfect spreaded on a toast, or in small pieces in your salad!
🔸 Supplementary Information:
Pre -order once a week. The supply depends on the delivery situation, or it will be shipped separately.
👩🏻‍🍳 Suggested Serving:
🍷 Wine Pairing:
Red Wines (Banyuls)
White
🥗 Product Line:
Blue Cheese
🔅 Remark:



Can be stored for up to 3-4 weeks in the fridge in its packaging.
🚚 Supply Period:
Annual supply
Cheese Pairing Chart cheese matching table