Description
Organic Farmula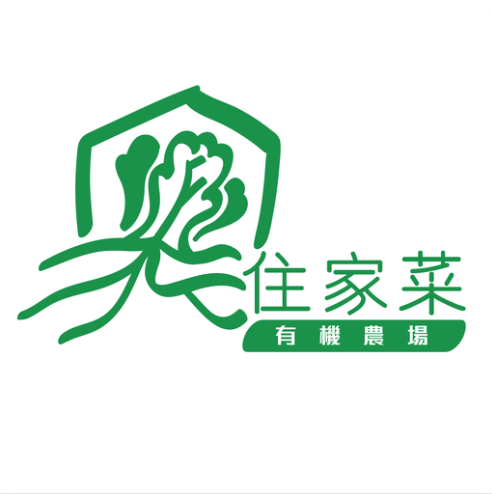 🚚 The Fastest Delivery Time : Every Tuesday.
🐝 Supplier / Place Of Origin:Organic Farmula / Kam Tin
🔖 Certification: Hong Kong Organic Resource Center Organic Certification Number C20003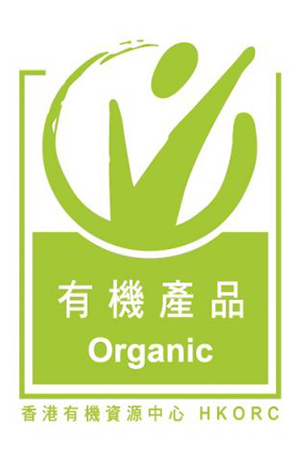 🌱 Producer Introduction:
Hong Kong has large and small organic farms with hundreds of or small. Organic Farmula are one of the large scale. It covers an area of ​​80,000 feet. It has one of the largest greenhouses in Hong Kong. It adopts scientific research technology and is committed to developing modern organic farming. 
"Organic Farmula" wants to choose a local dish that is relieved by choosing Hong Kong people, a native Hong Kong cuisine.
"Home Furnishing" was planned in May 2019. In August, the soil was opened up wasteland. In December, the first batch of dishes were released. Until June 20, 2020, it officially obtained organic certification. After two spring, summer, autumn and winter, experienced crops have been lost, and production so far can be regarded as stable. "Home Family Cai" believes that Hong Kong agriculture must continue to move, and must first modernize, reduce labor, ensure production and quality, to attract more young people to join and continue the sunset industry. At the same time, farms and farms, farms, and high -quality sales platforms must be combined to promote the local real estate industry. Eat, why is it controlled by others? Intersection
"Home Cai" hopes to walk with the "Planting Market", bring organic life to the community, and support health and environmental protection.
🌱 Supplier Products:
🛍 Product Information (Main) (English):
They are all Lettuce vegetables; bitter Lettuce vegetables have hard leaves and sweet fragrance; fragrant Lettuce vegetables have broad leaves and sweet fragrance. In addition, there is a fragrant Lettuce vegetable, the leaves are soft, slippery, and sweet.

Binomial Name:Cichorium endivia L
Chinese Name:苦麥菜
Other Names:Bitter Lettuce
Product Description:medical effect
Bitter barley has the effects of clearing away heat, cooling blood and detoxifying. Indications for exogenous fever, jaundice, sores, snake bites and other diseases. People in some areas of Guangdong regard bitter wheat vegetables as a medicine to prevent and treat febrile diseases, because they make a living from farming and work in the field all day long. It can dissipate heat and remove cold.
Variety:Bitter Lettuce is a variant of lettuce, romaine lettuce, most of which are long in shape, have longer leaves, are green in color, and have a slightly astringent taste.
Supply Season:The main production period is from October to May of the following year.
Storage Method:When storing, wrap the lettuce with semi-moist toilet paper, put it in a plastic bag, and store it upright in the refrigerator.
#Should Be / Avoided:
Appropriate: There are no special taboos for lettuce. Indications of exogenous fever, jaundice, sores, snake bites embolism.
Contraindications: Not reported in the literature.
*Edible Compatibility:
Appropriate: No literature report. Taboo: No literature report.
Cooking Skills:Edible parts are leaves and stems. After cutting off the roots, soak them in water for 5 minutes, open the leaves, and rinse them carefully.
Notes:Since lettuce is a variant of lettuce, it sometimes has bitterness. Some customers may not like the taste of lettuce.
Taiwan calls lettuce "goose" because farmers in southern Fujian use chopped lettuce as feed for geese.
Dish:Fried lettuce with tempeh and dace.
Supply Period: The Main Production Period Is From October To May Of The Following Year.
Suggested Eating Method:
Stir -fried bitter wheat dish
[Materials] 1 catties of bitter wheat vegetables, appropriate amount of garlic rice, ginger, green onion, pepper, refined salt, sugar. 【Cooking】
1. Wash the bitter wheat vegetables, cut the section, and then put it in boiling water to cooked and live, remove the dish and let it cool.
2. After the oil pan streamy rice and ginger, put it in prepared hard buy food and stir -fry for a minute, sprinkle the appropriate amount of pepper, refined salt, and sugar in sugar continued to stir -fry into the taste, and put on the green onion and enter the table.
🥗 Recipe (English Version):
Google Recipe 🔍 :

English CookPad 🍳 :

BBC Good Food 🥙 :

🔅Precautions (English Version):
☘️ Preserve vegetables
1. Leafy vegetables and softer vegetables, if packaged, should be placed in the cold box in the original package;
2. Organic Vegetables are more prone to spoilage if they have water droplets. Put the vegetables in a ventilated place to dry or wipe off the water vapor, then wrap the vegetables in slightly damp newspaper and put them in a plastic bag before refrigerating. ;
3. Organic vegetables do not use preservatives or special treatments. Vegetables are generally stored for three to five days. Some vegetables will decompose enzymes, so they should be eaten as soon as possible.
☘️ How to wash vegetables
1. Wash vegetables before cooking to keep them fresh;
2. It is not advisable to soak the vegetables for too long, and they should be washed first and then cut to avoid the loss of vitamins;
3. Washing vegetables with dilute salt water or Dish Drop can easily remove vegetable insects;
4. Cut vegetables with a stainless steel knife to reduce vitamin loss;
5. Vegetable leaves contain a lot of nutrients, so you should avoid shredding, chopping or grinding the leaves;
6. Immediately after cutting, to avoid the loss of vitamins due to air oxidation.