Description
Eva Sun Fung Farm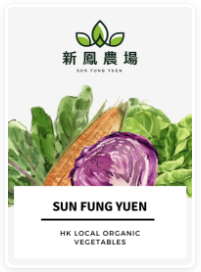 🚚 The Fastest Delivery Time : Every Tuesday.
🐝 Supplier / Place Of Origin:Eva Sun Fung Farm / Fanling
🔖 Certification: Local Regenerative Agricultural Approved Farm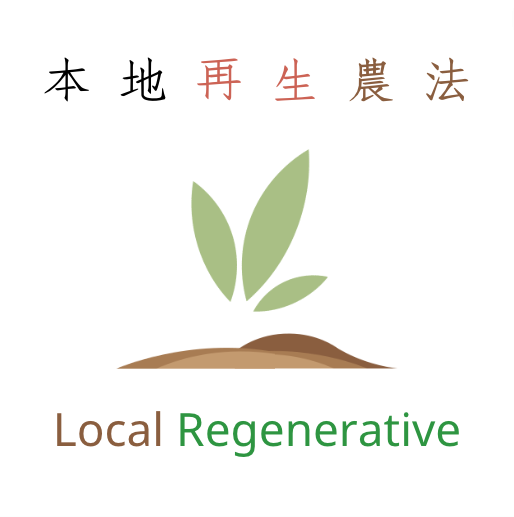 🌱 Producer Introduction:
EVA's crops are planted with compost methods, the taste is more fragrant, the crop tastes and nutrition is more abundant. Vegetables have better fiber, can promote gastrointestinal motility, help eliminate garbage and toxins in the body, and reduce cholesterol.
Regenerate farming method, use enzymes and organic compost to allow vegetables to absorb soil minerals. The advantages of emphasizing the high content of soil organic matter and regeneration agricultural laws are the use of compost planting. Regenerative agricultural law cannot be immediate, but in the long run, it can maintain soil health and produce better crops!
🌱 Supplier Products:
🛍 Product Information (Main) (English):
Binomial Name:
Chinese Name:燈籠椒 | 甜椒
Other Names:Bell Pepper
Product Description:Sweet, warm in nature, similar to pepper. The pulp part contains carbohydrates, protein, edible cellulose, various minerals potassium, phosphorus, iron and vitamins A, B, C, K, etc. Ripe fruits are extremely high in the antioxidant vitamin C. The seeds contain capsaicin. It also contains a lot of beta-carotene, which can prevent cataracts and reduce the risk of heart disease.
Evolved from peppers native to Central and South America. After it was introduced to Europe from Mexico in the 16th century, it was widely distributed in France, Spain, Italy and Hungary. It was introduced into China 100 years ago and is now cultivated everywhere.
Variety:Sweet pepper is a variety of pepper. After long-term cultivation, domestication and artificial selection, the volume of the fruit is increased, the pulp is thickened and sweet, and the original spicy taste has disappeared, and only the seeds still have a slight spicy component. Various cultivars have sweet peppers, sweet peppers, bell peppers, colorful peppers, vegetable peppers and so on. The root system of pepper is strong, the stem is upright, with a long handle, the pulp is thick, the fruit is oblong or oblate, there are sharper and more round, and the colors are various, such as green, red, yellow, orange, purple, etc., and the taste is also different. There are spicy, non-spicy or semi-spicy.
The most common colors of bell peppers are green, yellow, orange and red. Other colors include brown, white, lavender, and dark purple, depending on the variety. Most typically, unripe fruits are green or, less commonly, pale yellow or purple. Red bell peppers are simply ripened green peppers, although the Permagreen variety maintains its green color even when fully ripe. As such, mixed colored peppers also exist during parts of the ripening process.
Supply Season:The main production period is from November to April of the following year, and it is available in Hong Kong throughout the year.
Storage Method:Sweet peppers should be stored in a cool place. If they need to be refrigerated, they should be placed in a fresh-keeping bag or wrapped with two layers of paper before being placed in the refrigerator to avoid becoming soft and spoiled when exposed to moisture. black, affecting its quality.
#Should Be / Avoided:
Appropriate: Suitable for those with inappetence, indigestion and constipation, as well as those who are prone to colds. In addition, sweet peppers are also beneficial to patients with arteriosclerosis, high blood pressure, fatigue and stress.
Contraindications: People with hemorrhoids or esophagitis should not consume it. And patients with cough, sore throat and sore throat should eat less.
*Edible Compatibility:
Good for: 1. Bell peppers and beef: When vitamin C-rich bell peppers are eaten with protein-rich beef, vitamin C can help block the formation of dark spots and freckles, brighten and whiten skin, and can also increase collagen Protein and repair cell tissue, keep skin tissue elastic and healthy. 2. Bell peppers and cauliflower: Both contain vitamins A and C, which can enhance the body's resistance and help improve dry and rough skin. Contraindications: Not reported in the literature.
Cooking Skills:The edible part is the fruit. Due to the accumulation of pesticides in the depression of the pedicle, the pedicle must be removed and then rinsed.
Notes:Because capsaicin will produce a burning sensation when it touches the human body surface, it is often used in food materials as a source of aroma or burning sensation (spiciness). The degree of burning sensation in food is measured by the Scoville scale
Scale to measure. Because the concentration of capsaicin in capsicum is not high, capsicum has become a typical source of capsaicin for safety considerations.
Dish:Fish stuffed with green peppers, sweet pepper beef tenderloin fried rice.
🥗 Recipe (English Version):
Google Recipe 🔍 :

English CookPad 🍳 :

BBC Good Food 🥙 :

🔅Precautions (English Version):
☘️ Preserve vegetables
1. Leafy vegetables and softer vegetables, if packaged, should be placed in the cold box in the original package;
2. Organic Vegetables are more prone to spoilage if they have water droplets. Put the vegetables in a ventilated place to dry or wipe off the water vapor, then wrap the vegetables in slightly damp newspaper and put them in a plastic bag before refrigerating. ;
3. Organic vegetables do not use preservatives or special treatments. Vegetables are generally stored for three to five days. Some vegetables will decompose enzymes, so they should be eaten as soon as possible.
☘️ How to wash vegetables
1. Wash vegetables before cooking to keep them fresh;
2. It is not advisable to soak the vegetables for too long, and they should be washed first and then cut to avoid the loss of vitamins;
3. Washing vegetables with dilute salt water or Dish Drop can easily remove vegetable insects;
4. Cut vegetables with a stainless steel knife to reduce vitamin loss;
5. Vegetable leaves contain a lot of nutrients, so you should avoid shredding, chopping or grinding the leaves;
6. Immediately after cutting, to avoid the loss of vitamins due to air oxidation.