Description
Social Enterprise Fushan Grange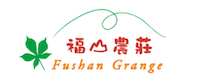 🚚 The Fastest Delivery Time : Air Transport Once A Week. Arrived On Friday.
🐝 Supplier / Place Of Origin:Social Enterprise Fushan Grange / Taiwan
🔖 Certification:
🌱 Producer Introduction:
Background
We Believe That Food Should Have -Fresh, Natural And Delicious! From High -Food Green Leaf Vegetables Such As Osaka To High -Quality Fruits Such As Kyoho grapes, Each Box Contains Special Foods Manually Selected In The Harvest Of Carefully Planned Partner Farms.
Co -Cooperation With Fushan Farm, The Leading Organic Agriculture And Sustainable Producer Social Enterprises In Taiwan, Represents A Deep Understanding Of How Fresh And High -Quality Foods Affect A Healthy Life. We Support And Cooperate With More Than 100 Organic Farms And Sustainable Manufacturers In Taiwan To Help Show More Than 200 Fruits And Vegetables Throughout The Year.
Our Mission: Fresh, High -Quality And Diversified Are The Core Of Our Work. In Addition, We Don'T Want To Only Sell Fruits And Vegetables. We Want To Help You Discover A New Healthy Food Concept And Contribute To A More Sustainable World.
Why Choose Us?
100% Fresh Guarantee
There Are Also Aircraft Shipping Every Week To Hong Kong And Ship Directly After Arriving At Hong Kong, So The Fruits And Vegetables Are 100%Fresh.
🌱 Supplier Products:
🛍 Product Information (Main) (English):
Binomial Name:
Chinese Name:麵腸
Other Names:Beancurd Sausage
Product Description:Noodle sausage is a home-cooked dish in northern rural areas. Every new year or wedding or wedding, the head chef makes noodle sausage by himself. "Noodle sausage" is also a food with Mongolian characteristics made when Mongolians kill pigs and sheep. It is different from the blood sausage of Manchu and Han nationality. The practice of noodle intestines is to add buckwheat noodles, pig suet oil (chamber oil) and various condiments to the blood, pour them into pig and sheep intestines, and cook them for consumption. Vegetarian food made with gluten.
Variety:
Supply Season:Hong Kong is available all year round.
Storage Method:
#Should Be / Avoided:
*Edible Compatibility:
Cooking Skills:Cooking method
1. Keep the sheep intestines in their original shape and do not turn them over. Fill them with clean water, wash out the sheep manure, and wash them repeatedly with water until they are clean. Wash the onion and ginger, cut them into fine pieces, and make a puree from the garlic.
2. Take a container, put flour, add refined salt, spiced noodles, minced green onion, minced ginger, mix well, and stir into a rapeseed batter with broth.
3. Pour the batter into the intestines, about 80% full, tie the mouth with a thread, cook in a pot, let cool, cut into 3 cm long sections and put them on the plate.
4. Put the vinegar and mashed garlic in a small bowl, mix it into a sauce, and dip it when eating.
Notes:When cooking noodle intestines, use a needle to poke a few holes on the surface of the intestines to release intestinal gas and prevent them from bursting during cooking.
Dish:
Suggested Eating Method:
Cooking method
1. Do not turn over the shape of the sheep intestine, pour water in water, rinse out the sheep dung, and then rub it with water until it is washed. Wash the onion ginger and cut it into mud.
2. Take a container, add flour, add refined salt, sprout noodles, shallots, minced ginger, mix well, and stir into rapeseed batter with broth.
3. Pour the batter into the intestine, about 80 % full, tie the mouth with the line, cook in the pan and cook it, and cut it into a 3 cm long section.
4. Put the vinegar and garlic in a small bowl, form it into a sauce, and dip it when eating.
🥗 Recipe (English Version):
Google Recipe 🔍 :

English CookPad 🍳 :

BBC Good Food 🥙 :