Description
Zen Organic Farm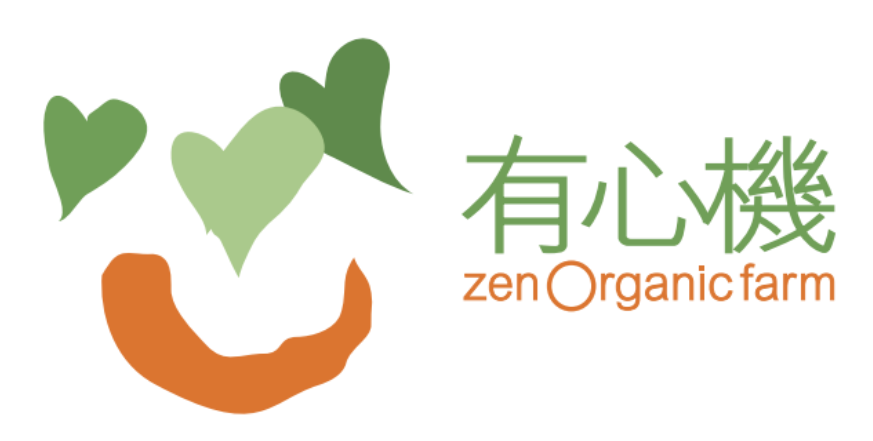 🚚 The Fastest Delivery Time : Every Tuesday.
🐝 Supplier / Place Of Origin:Zen Organic Farm / Fanling
🔖 Certification: Hong Kong Organic Resource Center Organic Certification Number C09001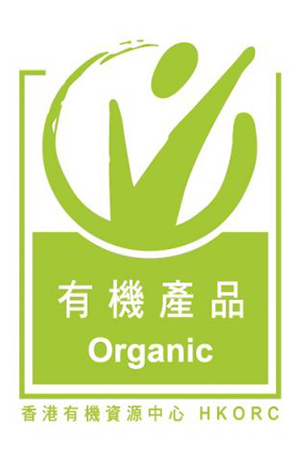 🌱 Producer Introduction:
Hong Kong has large and small organic farms that use hundreds of expenses. It is one of the large -scale. It covers an area of ​​200,000 feet. It was formerly a animal pasture. It has the largest greenhouse in Hong Kong. Essence 
We are missionary to plant healthy and delicious organic fruits and vegetables, and constantly discover and introduce overseas vegetables suitable for farming in Hong Kong, such as European tomatoes to supply more diverse local crops, and bring more friends who support organic low -carbon life. s Choice. It is very pleased that our efforts have been recognized in this area. The farm customers include internationally renowned Hong Kong hotels, Michelian restaurants and chefs and organic food stores.
🌱 Supplier Products:
🛍 Product Information (Main) (English):
Binomial Name:Musa sapientum L., Musa 'Paradisiaca'
Chinese Name:香蕉
Other Names:Banana
Product Description:It is the fruit of the banana plant of the Musaceae family. Sweet, cold in nature. It has the functions of clearing away heat, moistening the intestines, detoxifying, clearing the pulse and lowering blood pressure. Bananas are rich in potassium and cellulose, the former is beneficial to the balance of blood pressure and the contraction of the heart muscle, and the latter is beneficial to prevent constipation.
Evolved from M. acuminata, it is distributed in Malaysia and southern China. Planting in China began in the sixth century AD. It was introduced to Africa from Malaysia in the seventh century. Introduced to Central America in the fifteenth century. Introduced to Australia in the 16th century. It has become the most widely distributed and highest yield tropical and subtropical fruit in the world.
Variety:Female and males in a same tree, among which the male flowers are born on the top and the flowers are below; the bracts are brown red or purple, and the petals are yellow. The fruit is oblong, like a tetrahedron, with many black cores inside.
Supply Season:Hong Kong is supplied throughout the year.
Storage Method:It is suitable for storage under the conditions of 10 ~ 25 ℃. If the temperature is too low, it will freeze, so it should not be stored in the refrigerator.
#Should Be / Avoided:
Suitable: suitable for people with fever, polydipsia, dry cough, constipation, hemorrhoids, and people with high blood pressure, vascular sclerosis, tuberculosis, and cancer.
Taboo: patients with spleen and stomach deficiency and chronic bronchitis should eat less; those with asthma and phlegm should not eat more. Bananas contain high potassium, and patients with acute and chronic nephritis should not eat more, so as to avoid the rapid increase of potassium concentration in the blood and aggravate the condition. People with arthritis or muscle pain should not eat more, because bananas can slow down local blood circulation and accumulate metabolites. In addition, bananas are high in sugar, which will easily increase the consumption of vitamin B in the body after eating, causing joint or muscle pain. aggravated.
*Edible Compatibility:
Suitable: 1. Bananas and cheese: The magnesium contained in bananas and the calcium in cheese can promote the absorption of calcium and help prevent osteoporosis. 2. Bananas and Peanuts: The nicotinic acid in bananas and the tryptophan in peanuts can increase the content of nicotinic acid and help maintain the health of the skin, digestion and nervous system. Xiang Ke: No literature report.
Cooking Skills:The fruit is elongated and ribbed. The peel is yellow and the pulp is creamy white. It is suitable to be eaten raw, can also be made into salads, or made into non-staple foods such as banana cakes and dried bananas.
Notes:When bananas are fully ripe on the banana tree, the peel is easy to crack, which is not conducive to handling and storage. Therefore, it is mostly harvested when the fruit is ripe at 7 to 8 minutes, and the peel is still green and green, so it is usually not a fruit that can be eaten immediately. We are neither suitable for fasting or excessive consumption; nor should we eat unripe bananas. Bananas contain fructose that is easily absorbed by infants, and can be fed as a staple food for lactase-deficient infants with persistent watery diarrhea.
Dish:Desserts such as shredded bananas.
Supply Period: Hong Kong Is Supplied Throughout The Year.
Suggested Eating Method:
The fruit is long and edge. The peel is yellow and the flesh is white. It is better to eat it, it can also be used as salad, or made of banana cakes, banana and other non -staple foods.
🥗 Recipe (English Version):
Google Recipe 🔍 :

English CookPad 🍳 :

BBC Good Food 🥙 :

🔅Precautions (English Version):
🍎 Preserve fruits
1. Fruits especially with softer skin, if packaged, should be placed in the cold box in the original package;
2. Organic fruits are more prone to spoilage if they have water droplets. Put the fruits in a ventilated place to dry or wipe off the water vapor, then wrap the fruits in slightly damp newspaper and put them in a plastic bag before refrigerating. ;
3. Organic fruits do not use preservatives or special treatments. fruits are generally stored for three to five days in room temperature only, should be kept in fridge. Some fruits e.g. papaya will decompose enzymes, so they should be eaten as soon as possible.
🍏 How to wash fruits
1. Wash fruits before eating to keep them fresh;
2. It is not advisable to soak the fruits for too long, and they should be washed first and then cut to avoid the loss of vitamins;
3. Washing fruits with dilute salt water or Dish Drop can easily remove vegetable insects;
4. Cut fruits with a stainless steel knife to reduce vitamin loss;
5. Vegetable leaves contain a lot of nutrients, so you should avoid shredding, chopping or grinding the leaves;
6. Immediately eat after cutting, to avoid the loss of vitamins due to air oxidation.