Description
Farm 28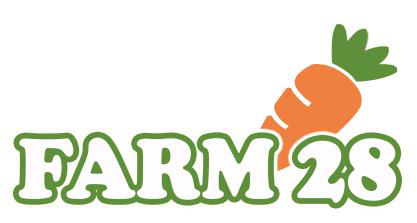 🚚 The Fastest Delivery Time : 2-day delivery.
🐝 Supplier / Place Of Origin:Farm 28 / Kam Tin
🔖 Authentication: HKORC Certificate No. : C14014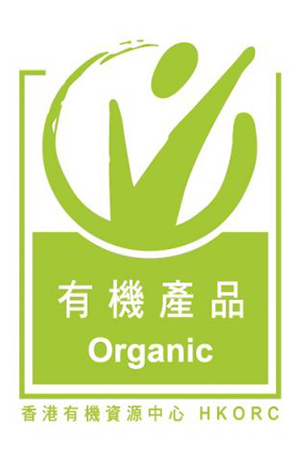 🌱 Manufacturer Introduction:
Covering an area of 100,000 square feet, it is located in Fung Kat Heung, Kam Tin, Yuen Long. With the aim of growing healthy crops, the public can enjoy high-quality and safe food at a low price, and hope that when purchasing locally grown fruits, the public can understand the importance of reducing carbon emissions on the environment, so as to achieve the goal of human beings and the greater world. Natural complementarity and harmonious coexistence. ​And in the future, we will grow more different healthy fruits and vegetables to provide customers with choices.
🌱 Supplier Products:
🛍 Product Information:
Binomial Name:Brassica chinensis L.
Chinese Name:白菜仔 | 鶴藪白菜
Other Names:Baby Pak Choi | Hok Du Bok Choy
Product Description:Sweet, slightly cold in nature. There are antipyretic, intestinal, digestion, laxative effect. Chinese cabbage can provide a variety of nutrients needed by the human body. Its antioxidant components such as carotenoids, niacin, and vitamin C can help protect the cardiovascular system and improve human immunity; its minerals such as magnesium, selenium, and copper , manganese, zinc, etc., bring anti-aging and promote cell activity. Cabbage is rich in cellulose, which promotes peristalsis of the intestinal wall and helps smooth bowel movements.
Originating in China, it is more cultivated in Guangzhou. It is one of the specialty vegetables and is cultivated everywhere. Also known as "green cabbage", commonly known as "Jiangmen cabbage" in southern China, it is one of the main vegetables in the south.
Variety:This variety belongs to "non-heading cabbage", and there are many types of cultivars. Large cabbage with green leaves and white petioles produced in winter is the most common, and small cabbage produced in summer and autumn with light green leaves and petioles . The cabbage leaves are dark green obovate, firm, smooth and shiny, expanding without bulbing, and the stems are white. The common Xiaotangcai is also a kind of cabbage.
Supply Season:The main production period is from October to April of the following year, and it is available in Hong Kong throughout the year.
Storage Method:It should not be stored for a long time. It should be eaten as soon as possible after purchase, or stored in the refrigerator for about 1 week.
#Should Be / Avoided:
Appropriate: People with severe body heat, insufficient body fluid, dry lips and tongue, swollen gums, bleeding between teeth, and throat obstruction can take it to help eliminate internal fire. In addition, mild lung dryness cough, difficulty in spitting, red tendons in the eyes, dry throat and head swelling, difficulty in defecation, etc. Eating Chinese cabbage can be used as a diet therapy.
Bogey: People with weak spleen and stomach and cold nature should not eat more, and should not eat raw.
Pregnant women can eat cabbage

Properties (TCM): cool
Five Flavors in TCM: sweet
Efficacy Antipyretic and restorative, tonifying the stomach
The nutritional value of young cabbage is similar to that of Chinese cabbage. It contains protein, fat, dietary fiber, calcium, phosphorus, iron, carotene, vitamin B1, vitamin B2, niacin, vitamin C, etc. Among them, the high content of calcium is conducive to the healthy development of fetal bones. At the same time, cabbage has the function of relieving mental tension. Eating it by Pregnant women can relieve the tension during pregnancy and help maintain a calm state of mind.
However, the cabbage is cold, and pregnant women with spleen and stomach deficiency and diarrhea should not eat more cabbage. Moreover, young cabbage may also become an allergen, and people who are allergic to young cabbage should not eat it.
When eating, you need to pay attention to:
When pregnant women eat cabbage, they should try to avoid high oil and high temperature for too long to avoid getting angry, indigestion and discomfort. Before cooking, it is recommended to soak in cold water for a period of time, and then put it in a pot and blanch it with boiling water. It is not advisable to eat young cabbage overnight. Green leafy vegetables contain more nitrates. After a period of storage, due to the action of enzymes and bacteria, they will turn into nitrites and increase the risk of gastric cancer.
*Edible Compatibility:
Yi: Similar to "Chinese cabbage". 1. Cabbage and Tomato: Both cabbage and tomato contain vitamin C and potassium. When eaten together, they help prevent colds, relax muscles, and soothe your mood. 2. Cabbage and Cheese: Both cabbage and cheese contain calcium and phosphorus. Eating it in moderation helps to form calcium phosphate, which can strengthen teeth and bones, and help prevent osteoporosis and muscle cramps. 3. Cabbage and lean meat: The vitamin C in cabbage combines with the protein in lean meat, which helps in the synthesis of collagen and enhances skin elasticity. Taboo: Similar to "Chinese cabbage". 1. Cabbage and cucumbers: Cucumbers contain vitamin C decomposing enzymes, which decompose the vitamin C contained in cabbage, resulting in the loss of nutrients. 2. Cabbage and pork liver: Pig liver contains copper, which will oxidize the vitamin C contained in oxidized cabbage, thereby reducing the intake of vitamin C. 3. Cabbage, shrimp, squid, etc.: Since these foods are cold, they can easily cause diarrhea, allergies, asthma, cold hands and feet and other problems, so they should be eaten less. 4. Eating cabbage and Atractylodes at the same time will make the medicinal properties of Atractylodes too strong, which is harmful to the body.
Cooking Skills:Edible parts are tender stems and leaves. After removing the roots, soak the bok choy in clean water for about 45 minutes, then open the leaves and rinse several times under running water.
Notes:After being sun-dried or air-dried, Hesou cabbage becomes dried vegetables, which can be used for soup in winter. Dried vegetables can be used together with undried cabbage to make soup, and restaurants call it Jinyincai soup.
Dish:
Stir-fried cabbage with minced garlic, fried cabbage with chicken oil and garlic.
🥗 Product Category (English): Baby Pak Choi
Google Recipe 🔍 :

English CookPad 🍳 :

BBC Good Food 🥙 :

🔅 Remark:
☘️ Preserve vegetables
1. Leafy vegetables and softer vegetables, if packaged, should be placed in the cold box in the original package;
2. Organic Vegetables are more prone to spoilage if they have water droplets. Put the vegetables in a ventilated place to dry or wipe off the water vapor, then wrap the vegetables in slightly damp newspaper and put them in a plastic bag before refrigerating. ;
3. Organic vegetables do not use preservatives or special treatments. Vegetables are generally stored for three to five days. Some vegetables will decompose enzymes, so they should be eaten as soon as possible.
☘️ How to wash vegetables
Special attention: The dishes, especially small flowers and broccoli, are best soaked in the water to remove residual pesticides (this is organic farm, but will have, but not chemical, except to Re-generative Farm). It is recommended to use our vegetables and vegetables environmentally friendly cleaner
Dish Drops
for 3 to 5 minutes to eliminate residuals, sand and dust.
1. Wash vegetables before cooking to keep them fresh;
2. It is not advisable to soak the vegetables for too long, and they should be washed first and then cut to avoid the loss of vitamins;
3. Washing vegetables with dilute salt water or Dish Drop can easily remove vegetable insects;
4. Cut vegetables with a stainless steel knife to reduce vitamin loss;
5. Vegetable leaves contain a lot of nutrients, so you should avoid shredding, chopping or grinding the leaves;
6. Immediately after cutting, to avoid the loss of vitamins due to air oxidation.