Description
Sha Po Tsuen Farm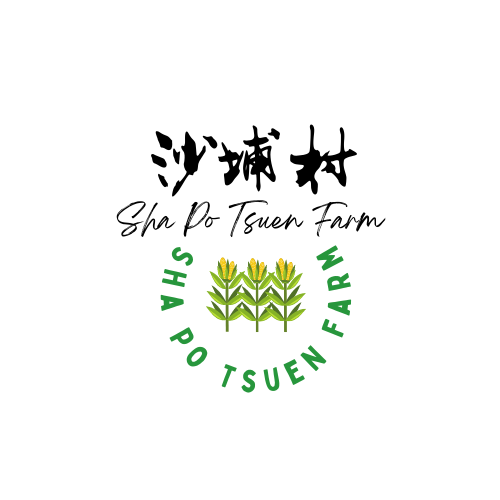 🚚 The Fastest Delivery Time : 2-day delivery.
🐝 Supplier / Place Of Origin:Sha Po Tsuen Farm / Fung Kat Heung, Yuen Long
🔖 Certification: HKORC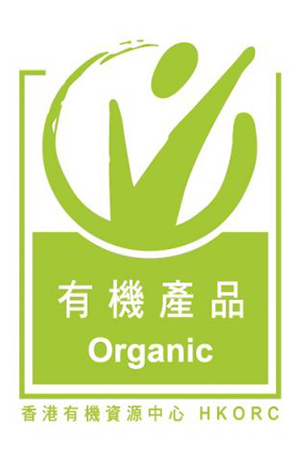 🌱 Producer Introduction:
Covering an area of 100,000 square feet, it is located in Fung Kat Heung, Kam Tin, Yuen Long. With the aim of growing healthy crops, the public can enjoy high-quality and safe food at a low price, and hope that when purchasing locally grown fruits, the public can understand the importance of reducing carbon emissions on the environment, so as to achieve the goal of human beings and the greater world. Natural complementarity and harmonious coexistence. ​And in the future, we will grow more different healthy fruits and vegetables to provide customers with choices.
🌱 Supplier Products:
🛍 Product Information (Main) (English):
Binomial Name:Luffa acutangula (L.) Roxb.
Chinese Name:絲瓜 | 勝瓜
Other Names:Angled Luffa
Product Description:Sweet, cool in nature. Melon flesh has the functions of clearing heat and resolving phlegm, cooling blood and detoxifying; melon collaterals have the functions of clearing heat and resolving phlegm, diuresis and swelling. The most commonly eaten loofah in Hong Kong is the angular loofah.
Native to tropical Asia, wild species still exist in India. It was introduced to China in the 6th century, and then to Japan from China.
Variety:The shape of the loofah fruit is cylindrical, the skin is green, striped, and the pulp is thicker. The fruit dries out gradually after ripening, and the part around the seed is still supported by fibers and forms a cavity. Generally from July to September, when the fiber is not yet mature, it can be eaten as a vegetable; after the fruit is mature, the loofah becomes a "loofah" due to its high fiber content, which cannot be eaten, but it can be used as a sponge substitute, generally used for For cleaning kitchen utensils such as dishes, or for wiping the body. Loofah is generally about
20 cm.
According to the edges and corners of the loofah fruit, it can be divided into Luffa acutangula, commonly known as Sheng melon and cylindrical loofah (Luffa acutangula).
cylindrica) commonly known as water melon. "Edged loofah", called star anise melon, is mainly eaten as a vegetable. Cylindrical loofah can be used as a vegetable when it is tender and ripe, and when it is mature, the pulp becomes fibrous, which can be used as a vegetable or as a cleaning cloth after drying.
Generally angular loofah (Sheng melon) fruit is cylindrical, generally about 40 - 60 cm long. Slightly curved, with 9-11 sharp edges and corners, dark green. This species is only distributed in Guangdong, Guangxi and Fujian Provinces and is eaten as a vegetable.
As for the cylindrical loofah (water gourd), it is distributed in the provinces north of the Yangtze River. It is only edible when it is very tender, and when it is mature, the melon network is used for medicinal purposes.
Supply Season:The main production period is from May to October each year.
Storage Method:Store in a cool and ventilated place for about 1 to 2 weeks.
#Should Be / Avoided:
Appropriate: Suitable for patients with physical fatigue, poor urination, irregular menstruation, milk obstruction, unknown swelling toxin, edema, fever and polydipsia, cough and phlegm asthma, intestinal wind, blood, hemorrhoid bleeding, acne, sore pustules, and diabetes patients. .
Contraindications: Those with spleen and stomach deficiency, kidney yang deficiency, tuberculosis and gastric cancer patients should not eat. People with diarrhea, illness, chronic gastritis and chronic enteritis should eat less.
*Edible Compatibility:
Appropriate: 1. Loofah and shrimp: The carotenoid in loofah can maintain the normal function of the thyroid gland, and the selenium contained in shrimp can help its own iodine to be converted into thyroid hormones, so the combination of the three can avoid and improve the thyroid gland. bloated question. 2. Loofah, coriander, and canola oil: both loofah and coriander contain carotenoids, while canola oil is rich in vitamin E. Cooking together can help prevent aging and reduce the chance of cancer. Avoid: 1. Loofah and bamboo shoots: When the carotenoids of loofah meet the active substances of bamboo shoots, they will be destroyed, thereby reducing their nutritional value. 2. Loofah and Loach: Because Loach contains a vitamin B1-decomposing enzyme, it will destroy the vitamin B1 contained in Loofah and reduce its nutritional value.
Cooking Skills:The edible part is located in melons and fruits. After a little rinsing, peel off the skin and cook.
Notes:In Cantonese, loofah has the same pronunciation as "Silk" and "Shu", so in the catering industry, "Shenggua" is usually used as the name of the delicacy.
The usage of smooth loofah is the same as that of loofah, and it is planted more in the north.
Dish:Loofah fried beef, loofah meat soup.
Suggested Eating Method:
The edible part is located in the fruits. After a little rinse, cut off the skin.
🥗 Recipe (English Version):
Google Recipe 🔍 :

English CookPad 🍳 :

BBC Good Food 🥙 :

🔅Precautions (English Version):
☘️ Preserve vegetables
1. Leafy vegetables and softer vegetables, if packaged, should be placed in the cold box in the original package;
2. Organic Vegetables are more prone to spoilage if they have water droplets. Put the vegetables in a ventilated place to dry or wipe off the water vapor, then wrap the vegetables in slightly damp newspaper and put them in a plastic bag before refrigerating. ;
3. Organic vegetables do not use preservatives or special treatments. Vegetables are generally stored for three to five days. Some vegetables will decompose enzymes, so they should be eaten as soon as possible.
☘️ How to wash vegetables
Special attention: The dishes, especially small flowers and broccoli, are best soaked in the water to remove residual pesticides (this is organic farm, but will have, but not chemical, except to Re-generative Farm). It is recommended to use our vegetables and vegetables environmentally friendly cleaner
Dish Drops
for 3 to 5 minutes to eliminate residuals, sand and dust.
1. Wash vegetables before cooking to keep them fresh;
2. It is not advisable to soak the vegetables for too long, and they should be washed first and then cut to avoid the loss of vitamins;
3. Washing vegetables with dilute salt water or Dish Drop can easily remove vegetable insects;
4. Cut vegetables with a stainless steel knife to reduce vitamin loss;
5. Vegetable leaves contain a lot of nutrients, so you should avoid shredding, chopping or grinding the leaves;
6. Immediately after cutting, to avoid the loss of vitamins due to air oxidation.