Description
Zen Organic Farm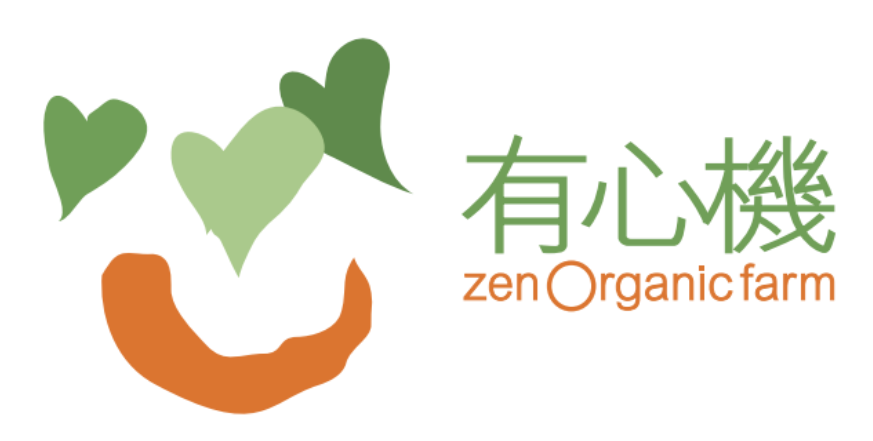 🚚 The Fastest Delivery Time : Every Tuesday.
🐝 Supplier / Place Of Origin:Zen Organic Farm / Fanling
🔖 Certification: Hong Kong Organic Resource Center Organic Certification Number C09001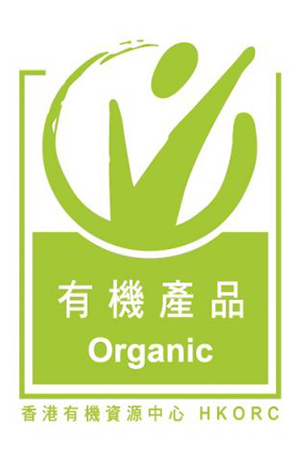 🌱 Producer Introduction:
Hong Kong has large and small organic farms that use hundreds of expenses. It is one of the large -scale. It covers an area of ​​200,000 feet. It was formerly a animal pasture. It has the largest greenhouse in Hong Kong. Essence 
We are missionary to plant healthy and delicious organic fruits and vegetables, and constantly discover and introduce overseas vegetables suitable for farming in Hong Kong, such as European tomatoes to supply more diverse local crops, and bring more friends who support organic low -carbon life. s Choice. It is very pleased that our efforts have been recognized in this area. The farm customers include internationally renowned Hong Kong hotels, Michelian restaurants and chefs and organic food stores.
🌱 Supplier Products:
🛍 Product Information (Main) (English):
Binomial Name:Amaranthus tricolor L.
Chinese Name:紅莧菜
Other Names:Red Amaranth
Product Description:Sweet, cool in nature. It has the effects of clearing heat and improving eyesight, relieving dysentery, detoxification, cooling blood, removing dampness, facilitating bowel movements, astringent and antidiarrheal. The iron content of amaranth is quite high, especially red amaranth, and it does not contain oxalic acid, which promotes the absorption of iron, helps the production of blood, and promotes blood circulation. In addition, amaranth is also rich in calcium, carotene, B vitamins and vitamin C. The taste of red amaranth is stronger than that of green amaranth, and the taste is more refreshing.
This species is widely planted in temperate regions of the southern and northern hemispheres. It is mostly cultivated for ornamental purposes in Europe and the United States, but it is mostly cultivated for vegetable consumption in Southeast Asia. It is cultivated all over China, and the varieties include Dahongpao in Chongqing and red amaranth in Guangzhou.
Variety:Red amaranth plant shape, with upright type. Branched from the stem, the surface is cylindrical and smooth, the stem is light red to dark red, and the petiole is very short. There are various leaf shapes, including round, oval and pointed leaves. The leaves of red amaranth are red, and the soup is slightly purple-red after cooking. The same genus of this variety is Amaranth (A.
virids L.), containing roughly the same nutrients, can also be eaten as vegetables.
Supply Season:The main production period is from April to October each year.
Storage Method:It should be eaten as soon as possible after purchase, or it can also be sealed with plastic wrap and stored in the refrigerator. The shelf life is about 2 to 4 days.
#Should Be / Avoided:
Appropriate: Similar to "Amaranth". It is suitable for people with dysentery, constipation, anemia, chickenpox, whooping cough and sore.
Taboo: Similar to "Amaranth". People with weak spleen and stomach, those with frequent diarrhea should eat less; because of the high potassium content of amaranth, those with poor kidney function and uremia should eat less.
*Edible Compatibility:
Appropriate: Similar to "Amaranth". 1. Amaranth and pork lean meat: used in soup to clear heat and diuresis, detoxify rash, nourish qi and nourish the stomach. 2. Amaranth and japonica rice: boiled into porridge can clear heat and relieve dysentery. 3. Amaranth and shrimp: Eating together can supplement calcium, which is especially suitable for children to eat, and can promote growth. 4. Amaranth and garlic: Eating together can bring appetizer, spleen, and digestion. Taboo: Similar to "Amaranth". Amaranth and turtle meat: both are cold in nature, difficult to digest when eaten together, and easy to form gastrointestinal stagnation.
Cooking Skills:Edible parts are young stems and young leaves. Cut off the roots, soak them in clean water for about 45 minutes, open the leaves and wash them with running water. Adding a little vinegar or other acid to the cooking helps maintain the red amaranth's bright red color.
Notes:There is a wild vegetable of the Chenopodiaceae family, also known as Amaranth (Acroglochin persicarioides Moq.).
A kind of dye used for dyeing cakes, dishes and various foods, a synthetic food coloring called "Amaranth", which is processed from the juice of red water spinach.
Dish:Similar to "Amaranth". Amaranth with fish paste, gold and silver eggs soaked in amaranth, stir-fried amaranth with minced garlic, and fresh shrimp and amaranth dumplings.
Supply Period: The Main Production Period Is From April To October Each Year.
Suggested Eating Method:
The edible part is tender stems and tender leaves. Remove the roots, soak in water for about 45 minutes, and open the leaves and wash them with flowing water. Adding a little vinegar or other acidic substances during cooking can help keep the red amaranth with a bright red color.
🥗 Recipe (English Version):
Google Recipe 🔍 :

English CookPad 🍳 :

BBC Good Food 🥙 :

🔅Precautions (English Version):
☘️ Preserve vegetables
1. Leafy vegetables and softer vegetables, if packaged, should be placed in the cold box in the original package;
2. Organic Vegetables are more prone to spoilage if they have water droplets. Put the vegetables in a ventilated place to dry or wipe off the water vapor, then wrap the vegetables in slightly damp newspaper and put them in a plastic bag before refrigerating. ;
3. Organic vegetables do not use preservatives or special treatments. Vegetables are generally stored for three to five days. Some vegetables will decompose enzymes, so they should be eaten as soon as possible.
☘️ How to wash vegetables
1. Wash vegetables before cooking to keep them fresh;
2. It is not advisable to soak the vegetables for too long, and they should be washed first and then cut to avoid the loss of vitamins;
3. Washing vegetables with dilute salt water or Dish Drop can easily remove vegetable insects;
4. Cut vegetables with a stainless steel knife to reduce vitamin loss;
5. Vegetable leaves contain a lot of nutrients, so you should avoid shredding, chopping or grinding the leaves;
6. Immediately after cutting, to avoid the loss of vitamins due to air oxidation.