Description
Organic Farmula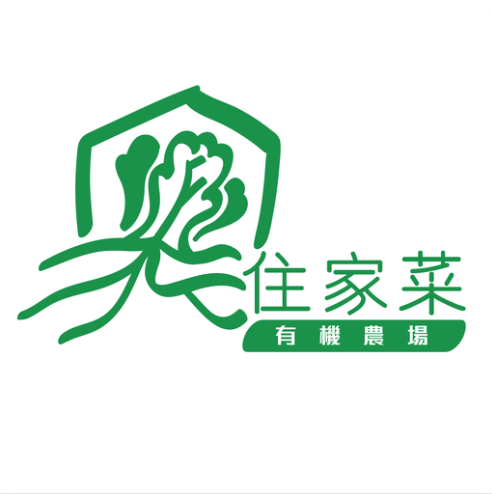 🚚 The Fastest Delivery Time : Every Tuesday.
🐝 Supplier / Place Of Origin:Organic Farmula / Kam Tin
🔖 Certification: Hong Kong Organic Resource Center Organic Certification Number C20003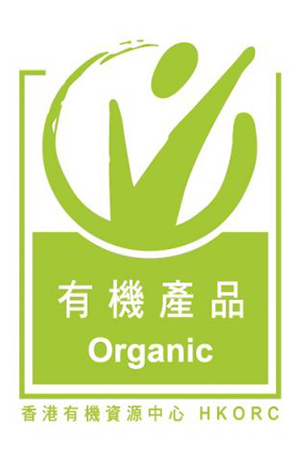 🌱 Producer Introduction:
There are already hundreds of organic farms in Hong Kong. Jujiacai is one of the largest, covering an area of 80,000 square feet. It has one of the largest greenhouses in Hong Kong. It adopts scientific research technology and is committed to the development of modern organic farming. the
"Organic Farmula" would like to choose more Hong Kong people to choose a local dish that they can eat with confidence, a native Hong Kong vegetables 🌱.
"Organic Farmula" was planned in May 2019, ground was broken in August, and the first batch of dishes was released in December, until June 20, 2020 when it officially obtained organic certification. During the two seasons of spring, summer, autumn and winter, we experienced crop failures, and production has stabilized so far. "Organic Farmula" believes that if Hong Kong's agriculture is to continue, it must first modernize, reduce labor, and ensure production and quality, so as to attract more young people to join and continue the sunset industry. At the same time, farms and farms, farms and high-quality sales platforms must be combined to promote local industries. What to eat and what to use, why should it be controlled by others? !
"Healthy express" hopes to go with the "Homegrown Foods", bring organic life to the community, and personally support health and environmental protection 💪🏻.
🌱 Supplier Products:
🛍 Product Information (Main) (English):
Binomial Name:Amaranthus mangostanus L.
Chinese Name:莧菜
Other Names:Amaranth | Chinese Amaranth
Product Description:Amaranth are generally good sources of vitamins and minerals, including rich sources of vitamin A, vitamin K, vitamin B6, vitamin C, riboflavin, folic acid, calcium, phosphorus, potassium, iron, magnesium, zinc, copper, and manganese and other nutrients. Amaranth seeds, like quinoa and buckwheat, are among the rare foods that contain the full set of 20 amino acids.
Some studies have shown that the seeds of amaranth or its oil may be helpful in preventing high blood pressure and cardiovascular disease, and long-term intake may be beneficial in lowering blood pressure and blood lipids.
Indonesian:
BAYAM DURI MANFAAT
Kandungan pada Bayam Duri ini terdapat Amarantin, rutin, spinasterol, hentriakontan, tanin, kalium nitrat, kalsium oksalat, garam fosfat, zat besi, serta vitamin. Bayam duri, terkadang dianggap sebelah mata. Dibandingkan bayam sayur biasa, meski rasanya sama, tumbuhan ini jarang disentuh.
Padahal, banyak yang tidak menyadari, selain enak, tumbuhan ini penuh khasiat, menyembuhkan berbagai macam penyakit seperti disentri, bisul, keputihan, gangguan pernafasan, bronkitis, serta mperlancar dan memperbanyak produksi ASI. Tumbuhan Bayam duri secara empiris digunakan untuk mengobati berbagai penyakit diantaranya eksim, disentri dan diare. Aktivitas antibakteri dari daun bayam duri ini masih belum banyak diteliti.Tanaman ini juga mempunyai sifat masuk meridien jantung dan ginjal. Menghilangkan panas (antipiretik), peluruh kemih (diuretik), menghilangkan racun (anti-toksin) menghilangkan bengkak, menghentikan diare dan membersihkan darah. Tanaman ini juga bersifat.
Variety:The plant morphology of amaranth can be divided into three types: erect type, semi-creeping type and creeping type. Branched from the stem, the surface is cylindrical and smooth, the stem is light green, green, light red to dark red, and the petiole is very short. There are various leaf shapes, including round, oval and pointed leaves.
Amaranth varieties are also divided into white amaranth and green amaranth: the leaves of white amaranth are yellow-green; the leaves of green amaranth are greener. The same genus of this variety is Amaranth (A. virids)
L.), contains roughly the same nutrients, and can also be eaten as vegetables.
Supply Season:The main production period is from April to October each year.
Storage Method:It should be eaten as soon as possible after purchase, or it can be sealed with plastic wrap and placed in the refrigerator. The shelf life is about 2 to 3 days.
#Should Be / Avoided:
Appropriate: Suitable for people with dysentery, constipation, anemia, chickenpox, whooping cough, and sore.
avoid:
1. People with weak spleen and stomach, those with frequent diarrhea should eat less; due to the high potassium content of amaranth, those with poor kidney function and uremia should eat less.
2, amaranth is not conducive to pregnant women, must pay attention.
*Edible Compatibility:
Appropriate: 1. Amaranth and pork lean meat: used in soup to clear heat and diuresis, detoxify and clear rash, nourish qi and nourish the stomach. 2. Amaranth and japonica rice: boiled into porridge can clear heat and relieve dysentery. 3. Amaranth and shrimp: Eating together can supplement calcium, which is especially suitable for children to eat, and can promote growth. 4. Amaranth and garlic: Eating together can bring appetizer, spleen, and digestion. Taboo: Amaranth and turtle meat: both are cold in nature, difficult to digest when eaten together, and easy to form gastrointestinal stagnation.
Cooking Skills:Edible parts are young stems and young leaves. Cut off the roots, soak them in clean water for about 45 minutes, open the leaves and wash them with running water.
Notes:Some customers do not like the taste and texture of amaranth.
There is another wild vegetable of Chenopodiaceae, also known as wild amaranth (Acroglochin persicarioides Moq.).
Dish:Amaranth with fish paste, gold and silver eggs soaked in amaranth, stir-fried amaranth with minced garlic, and fresh shrimp and amaranth dumplings.
Suggested Eating Method:
The edible part is tender stems and tender leaves. Remove the roots, soak in water for about 45 minutes, and open the leaves and wash them with flowing water.
🥗 Recipe (English Version):
Google Recipe 🔍 :

English CookPad 🍳 :

BBC Good Food 🥙 :