Description
Social Enterprise Fushan Grange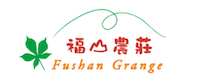 🚚 The Fastest Delivery Time : Air Transport Once A Week. Arrived On Friday.
🐝 Supplier / Place Of Origin:Social Enterprise Fushan Grange / Taiwan
🔖 Certification: **Pesticide -free cultivation)
🌱 Producer Introduction:
Background
We Believe That Food Should Have -Fresh, Natural And Delicious! From High -Food Green Leaf Vegetables Such As Osaka To High -Quality Fruits Such As Kyoho grapes, Each Box Contains Special Foods Manually Selected In The Harvest Of Carefully Planned Partner Farms.
Co -Cooperation With Fushan Farm, The Leading Organic Agriculture And Sustainable Producer Social Enterprises In Taiwan, Represents A Deep Understanding Of How Fresh And High -Quality Foods Affect A Healthy Life. We Support And Cooperate With More Than 100 Organic Farms And Sustainable Manufacturers In Taiwan To Help Show More Than 200 Fruits And Vegetables Throughout The Year.
Our Mission: Fresh, High -Quality And Diversified Are The Core Of Our Work. In Addition, We Don'T Want To Only Sell Fruits And Vegetables. We Want To Help You Discover A New Healthy Food Concept And Contribute To A More Sustainable World.
Why Choose Us?
100% Fresh Guarantee
There Are Also Aircraft Shipping Every Week To Hong Kong And Ship Directly After Arriving At Hong Kong, So The Fruits And Vegetables Are 100%Fresh.
🌱 Supplier Products:
🛍 Product Information (Main) (English):
Binomial Name:-
Chinese Name:黄金果
Other Names:Abiu Golden Fruit
Product Description:Golden fruit -- a whole yellow fruit with a special taste. Every August and May next year is the production season.
Golden fruit is a fruit from the Amazon River in South America. It was introduced to Taiwan for cultivation about 10 years ago, and it has gradually become widely known in the past two years. The taste is very Q, the taste is a bit like persimmon, with a touch of honey. After being cut open, the flesh is milky white and rich in mucopolysaccharides, which can be said to be a holy product for beauty.
Variety:The shape, size and quality of ABIU are different. Some meat is soft and some meat is hard. Some taste is plain, while others taste good. On the coast of the Putamo River in Colombia, a variety of fruits are large and round, and fruit can be produced in four years. In the Vaupes of Colombia, a variety was fruitful after sowing; however, these fruits were small and the flesh was very small.
Supply Season:Available all year round.
Storage Method:
#Should Be / Avoided:
There are no literature reports.
*Edible Compatibility:
There are no literature reports.
Cooking Skills:Culinary
the fruit of the abiu tree is edible and considered one of the best of the sapotes due to having the sweet, caramel-like taste of sapodilla with a smoother texture. It is commonly eaten out of hand, although in colombia, those eating the fruit this way are advised to grease their lips to keep the gummy latex from sticking; this hazard can be avoided by selecting fully ripe fruits and scooping out the flesh with a utensil. The tartness of a bit of added lime juice may enhance the flavor, especially when chilled. The melting, sweet pulp of the abiu is also used to flavor ice cream and cut into yogurt for a light and delicious breakfast. The subtlety of the flavor limits its use in more complex confections and salads. Abiu fruit is a significant source of calcium, phosphorus, vitamin a, and vitamin c.
Notes:Abiu may have several flowering periods a year, and there may be simultaneous flowering and fruiting on the tree. The development time from flowering to ripe fruit is about 3 months.
Dish:
🥗 Recipe (English Version):
Google Recipe 🔍 :

English CookPad 🍳 :

BBC Good Food 🥙 :