Description
🌱 Instructor introduction:
Ms. Sammy Lee is an international registered dietitian and senior weight management coach. Her expertise includes many aspects, such as physical and mental health, nutritionist, and naturopathic teacher. She specializes in handling cases, including some non-drug treatments. Good at nutrition conditioning, detoxification, scraping and patting and other natural treatments.
Sammy used to work in the catering industry, and is also a cooking and nutrition instructor. She is also a guest weight management instructor and a host of the Internet (開心養生館). She is good at using Health Mix *, using breakfast to change metabolism, and change himself.
We are closely related to food, and food reminds us of many other things, such as childhood joy. Why do we have food addictions? It is better to say that disease starts from the heart. Why do Chinese people love food so much? Why eat so delicately? Why do Japanese eat cold food raw? Eating so simple? Even the fish is eaten raw.
Why do some people like to eat carbohydrates, porridge, flour, rice, dumplings, cakes, and cakes, and how to eat them? To eat healthy? Some people eat meat, some people eat vegetarian food, and some people eat fruit. Could it be that they don't eat after noon? Or only have one meal a few days?
1. There are many things to deal with in daily life
2. Use nutritional conditioning to improve your own problems
Through cooking demonstrations, explaining some dietary characteristics, how to make a delicious meal for yourself and your family, it is also a pleasure!
And Sammy is a good teacher and friend for us. Everything starts from life, and habits start from changing ourselves!
* It takes a period of time to see results.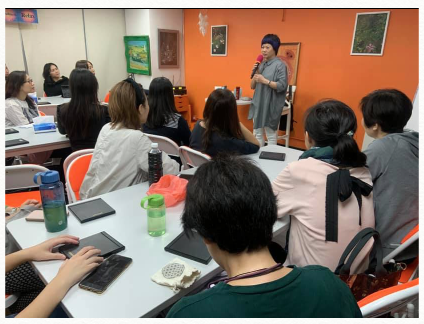 🛍 Event Information:
Date: Tuesday, September 19, 2023
Time: 7:30-9:30 pm
Location: Amway Cooking Classroom, 15th Floor, Carnival Place, 56 Dundas Street, Mongkok
Cost: 150 yuan
Each person will get 4 snowskin mooncakes🥮to take home😊
Inquiry: Whatsapp 97820068
💥Quota is limited, register as soon as possible💥
Transportation: Amway Experience Center Cooking Classroom: 15th floor, Jiale Place, 56 Dundas Street, Mongkok, above Starbucks and the former H&M. From Exit A2 of Yau Ma Tei MTR Station, walk from Pitt Street along the path next to the commercial building. It is faster than walking from Mong Kok, about 5 minutes.
Quota: 25 people
Would you like to deliver healthy and delicious mooncakes to your loved ones? Sammy will make a healthy version of snowskin mooncakes with everyone!
Please bring food and carry food.
Activities are not suitable for children aged 5 or under.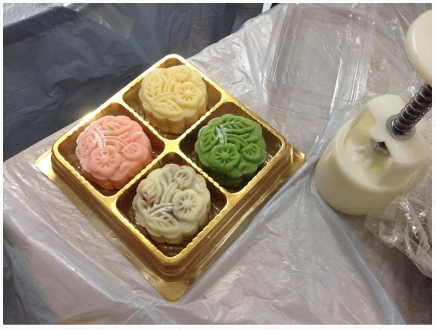 Snow skin mooncake, snowy mooncake, ice skin mooncake or crystal mooncake is a Chinese food eaten during the Mid-Autumn Festival. Snow skin mooncakes are a non-baked mooncake originating from Hong Kong. The snow skin mooncake is also found in Macau, mainland China, Taiwan, Singapore, Malaysia and Indonesia. Although snow skin mooncakes are usually made and sold by bakeries, these mooncakes are not baked in ovens like traditional cakes. Further, unlike traditional mooncakes which are served at room temperature, snow skin mooncakes are typically eaten cold.
History
The snow skin mooncake emerged in the 1960s. It was developed by a bakery in Hong Kong, because the traditional Cantonese mooncakes were made with salted duck egg yolks and lotus seed paste, resulting in very high sugar and oil content. Since many customers thought traditional mooncakes were an oily food, the bakery used fruit for filling and less oil to make a mooncake with less fat. Another early pioneer of snow skin mooncakes is Poh Guan Cake House (宝源饼家) in Singapore.
Snow skin mooncakes gradually become popular in the 1970s. At that time the snow skin mooncake was also called a "crystal mooncake" (水晶月饼). The name "Bing Pi Yue Bing" (冰皮月饼) appeared in advertisements in the early 1980s.
Composition
The crust of snow skin mooncake is made of glutinous rice, which is frozen. The snow skin mooncake is similar to mochi ice cream or yukimi daifuku, as both have glutinous rice crusts and have to be kept frozen.