Description
Tim Kee Laan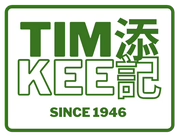 🚚 The Fastest Delivery Time : 2-day delivery.
🐝 Supplier / Place Of Origin:Tim Kee Laan / Netherlands

🌱 Producer Introduction:
TIM Kee Is RENONED in Hong Kong For its Authenticity and High Quality Produce in Vegetable WHOLESALE. The Long-Established Mission and Spirit of Tim Kee W ERERE HANDED DOWN FROM Generation to Generation and Was Strictly Upheld by the Family.
🌱 Supplier Products:
🛍 Product Information (Main) (English):
Binomial Name:
Chinese Name:白蘆筍
Other Names:White Asparagus
Product Description:Asparagus is rich in Nutritional value and efficacy. It is a natural anti-cancer product and has the title of "King of Vegetables". Regular consumption of asparagus can also prevent hyperlipidemia and cardiovascular and cerebrovascular diseases.
Contains vitamins A, B, C, several minerals and rich in folic acid, which can clear away heat and relieve blood pressure, prevent cancer and heart disease, and at the same time beautify the skin. Mango: Contains vitamins A, B, C, minerals, pectin fiber, and sugars. It has the effects of anti-cancer, preventing constipation, and moisturizing the skin. However, patients with skin allergies, inflammation and trauma should not eat it.
Variety:
Supply Season:The supply season is from March to November every year.
Storage Method:Fresh asparagus should not be stored for a long time. If you can't eat it right away, wrap it in newspaper and refrigerate it for about three days.
#Should Be / Avoided:
Pregnant women can eat asparagus
Asparagus is a very nutritious vegetable, which contains more protein, carbohydrates, vitamins and trace elements than ordinary vegetables. However, the purine content in asparagus is relatively high, which will aggravate uric acid metabolic disorders, gout, diabetes, abnormal uric acid metabolism and pregnant women with spleen and stomach deficiency.

Properties (TCM): cool
Five Flavors in TCM: bitter, sweet
Efficacy Clearing away heat and promoting body fluid, diuresis and dredging stranguria, mainly treating thirsty upset, lung abscess, lung impotence, gonorrhea, dysuria
main nutrition
The folic acid contained in asparagus is an important source of folic acid for pregnant women and pregnant women. Asparagus is also high in carbohydrates, which provide energy for the body. The selenium contained in asparagus can lower the blood pressure of pregnant women and eliminate edema.
*Edible Compatibility:
Appropriate match
Appropriate effect
Golden needle can nourish blood, stop bleeding, remove annoyance
Winter melon can reduce blood pressure and lower fat
Edible effect
The dietary fiber contained in asparagus is soft and delicious, can increase appetite, help digestion, and also have the effects of clearing heat and diuretic, reducing blood pressure, improving cardiovascular function, improving the body's metabolic ability, and improving immunity. , Fatigue, edema and other symptoms also have a healing effect.
Should not match
Influence
Lamb cause abdominal pain
Lepoe reduces nutritional value
Cooking Skills:Simple recommended eating method: Wash the white bamboo shoots, remove the woody parts, and steam them in a steamer. The cooking time doesn't need to be too long to keep it tender and crispy. After steaming, it can be served with lemon juice, butter or mayonnaise as an exquisite side dish.
Notes:However, people with gout and abnormal uric acid metabolism are not suitable for consumption, because the purine content of asparagus in vegetables is relatively high, which will aggravate the metabolic disorder of uric acid.
Dish:Sweet and crisp, recommend 7 simple and nutritious asparagus recipes!
Stir-fried fungus with asparagus - a healthy side dish
Sauteed Squash Asparagus with Bacon
[Homemade Stir-Fry] Stir-fried Asparagus with Scallop and Lily in XO Sauce
Stir-fried pork slices with asparagus and dried beans
Asparagus Pork Roll
Stir-Fried Lily with Asparagus, Corn Core and Scallop
《Microwave Cooking》Asparagus and Shrimp
Our Story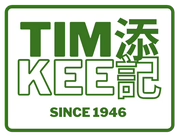 Tim Kee was established in 1946. Mr. CHIU Kam Tim, our founder, started his wholesale vegetable business in Kennedy Town, Hong Kong. The business has gradually extended to three subsidiaries throughout these 73 years.

Father of Mr. CHIU Kam Tim was a landlord who established a Stone Factory in Guangdong. He experienced the struggle session during the Cultural Revolution and thus Mr. CHIU Kam Tim alone escaped to Hong Kong. In the early stage, he partnered with others to start a business but unfortunately he was cheated out of all his savings. In 1956, Mr. CHIU Kam Tim established Tim Kee, a wholesale vegetable store, in Kennedy Town, and worked diligently to make a living.

The successor of Tim Kee was Mr. Rambo CHIU Kwok Wai, son of Mr. CHIU Kam Tim. The sudden passing of Mr. CHIU Kam Tim drove him to pick up the business. He was seventeen at that time. With the teachings of seniors, his diligence and immense efforts, he transformed from knowing nothing to a businessman that everyone knew in the field. He was appointed as Deputy Merchandising Officer and Director of Overseas Fruits and Vegetable Merchants Association respectively.

The business was succeeded by the family of Mr. CHIU Kwok Wai, further carrying forward the painstaking family business with unremitting efforts.

Despite of the intense competition, Tim Kee could still grow and glow under the family's hard work.
Suggested Eating Method:
Simple suggestion method: Wash the white dew bamboo shoots and batch the wooden part, put it in the steamer and cook. The cooking time does not need to be too long to maintain its tender and crispy taste. After cooking, it can be equipped with lemon juice, butter or egg yolk sauce as exquisite side dishes.
🥗 Recipe (English Version):
Google Recipe 🔍 :

English CookPad 🍳 :

BBC Good Food 🥙 :

🔅Precautions (English Version):
🍎 Preserve fruits
1. Fruits especially with softer skin, if packaged, should be placed in the cold box in the original package;
2. Organic fruits are more prone to spoilage if they have water droplets. Put the fruits in a ventilated place to dry or wipe off the water vapor, then wrap the fruits in slightly damp newspaper and put them in a plastic bag before refrigerating. ;
3. Organic fruits do not use preservatives or special treatments. fruits are generally stored for three to five days in room temperature only, should be kept in fridge. Some fruits e.g. papaya will decompose enzymes, so they should be eaten as soon as possible.
🍏 How to wash fruits
1. Wash fruits before eating to keep them fresh;
2. It is not advisable to soak the fruits for too long, and they should be washed first and then cut to avoid the loss of vitamins;
3. Washing fruits with dilute salt water or Dish Drop can easily remove vegetable insects;
4. Cut fruits with a stainless steel knife to reduce vitamin loss;
5. Vegetable leaves contain a lot of nutrients, so you should avoid shredding, chopping or grinding the leaves;
6. Immediately eat after cutting, to avoid the loss of vitamins due to air oxidation.