Description
Imported Vegetable And Fruit Series
🚚 The Fastest Delivery Time : 2-day delivery.
🐝 Supplier / Place Of Origin:Imported Vegetable And Fruit Series / Netherlands
🔖 Certification: Eu Organic Certification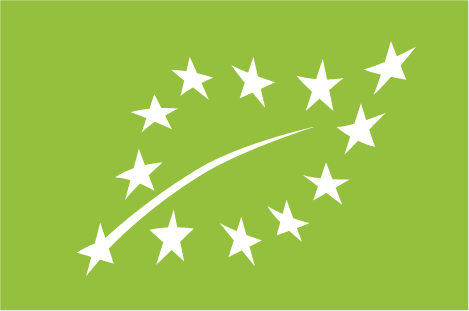 🌱 Producer Introduction:
background
We started in 2007 and imported various organic foods and natural foods from Europe and Taiwan. Since 2016, we have focused on imported organic fresh fruits and vegetables, such as tomatoes, beetroots, carrots, onions from the Netherlands, pumpkin, orange, lemon, sweet potato, apple, blood orange, from Italy, from Italy, from Italy Kiwi, ginger, banana from Peru, a total of more than 40 kinds.
Why choose us?
100% fresh guarantee
There are also aircraft shipping to Hong Kong every week and ship directly after arriving at Hong Kong, so the fruits and vegetables are 100%fresh.
Strict quality monitoring
We have enriched years of experience and quality monitoring in the world's strictly selected fabricated agricultural cricket cooperation to ensure the quality of all vegetables and vegetable products.
🌱 Supplier Products:
🛍 Product Information (Main) (English):
Binomial Name:
Chinese Name:蔬菜類
Other Names:Parsnip
Product Description:Parsnip, commonly known as "celery radish", also known as parsnip, American parsnip, parsnip, parsnip, celery radish, eucalyptus, white cabbage.
Parsnip has a very long history and has been cultivated in ancient Greece and ancient Rome. European and American countries have the traditional habit of eating parsnips. It has been a hundred years since China introduced European windbreaks, but the planting area is very small. Parsnip's white fleshy roots are hypertrophic and prominent, which is also its main edible part. It's about the same size, shape, and flavor as carrots. However, parsnips have less water than carrots and have a sandier taste.
Parsnips are extremely nutritious, high in carbohydrates, and nutritionally similar to potatoes. Compared to carrots, parsnips have the upper hand in terms of dry matter content. The most special point is that parsnips contain very little carotene, but are especially rich in potassium.
Variety:
Supply Season:The main production period is from November to April of the following year, and it is available in Hong Kong throughout the year.
Storage Method:
#Should Be / Avoided:
*Edible Compatibility:
Cooking Skills:Parsnips are usually cooked, but can also be eaten raw. It has a sweet flavor, not unlike carrots; is high in vitamins, antioxidants, and minerals (especially potassium); and also contains both soluble and insoluble dietary fiber. It is best cultivated in deep, stone-free soil. The plant is attacked by the carrot fly and other insect pests, as well as viruses and fungal diseases, of which canker is the most serious.[3] Handling the stems and foliage can cause a skin rash if the skin is exposed to sunlight after handling.
Notes:It's about the same as a carrot. However, parsnip has less water than carrots and has a sandier taste.
Dish:Pan-Fried Parsnips and Parsnips Braised Chicken
Product Information (Supplement):
BIOPAST -Europe
Suggested Eating Method:
European windproof method is very casual. After removing the outer skin, the tender meat root can be cut, shredded, sliced, dipped in sauce or salad. It is much more flavorful. The European style is rich in starch, which is thick and delicious with its cooked soup. In addition, European windproof can also be sauce, boiled, barbecue, mud or sugar, and can even cause wine for people to taste.
🥗 Recipe (English Version):
Google Recipe 🔍 :

English CookPad 🍳 :

BBC Good Food 🥙 :

🔅Precautions (English Version):
☘️ Preserve vegetables
1. Leafy vegetables and softer vegetables, if packaged, should be placed in the cold box in the original package;
2. Organic Vegetables are more prone to spoilage if they have water droplets. Put the vegetables in a ventilated place to dry or wipe off the water vapor, then wrap the vegetables in slightly damp newspaper and put them in a plastic bag before refrigerating. ;
3. Organic vegetables do not use preservatives or special treatments. Vegetables are generally stored for three to five days. Some vegetables will decompose enzymes, so they should be eaten as soon as possible.
☘️ How to wash vegetables
1. Wash vegetables before cooking to keep them fresh;
2. It is not advisable to soak the vegetables for too long, and they should be washed first and then cut to avoid the loss of vitamins;
3. Washing vegetables with dilute salt water or Dish Drop can easily remove vegetable insects;
4. Cut vegetables with a stainless steel knife to reduce vitamin loss;
5. Vegetable leaves contain a lot of nutrients, so you should avoid shredding, chopping or grinding the leaves;
6. Immediately after cutting, to avoid the loss of vitamins due to air oxidation.