Description
A LA CARTE

🚚 The Fastest Delivery Time : 2-day delivery.
🐝 Supplier / Place Of Origin:A LA CARTE / France
🔖 Certification: Organic European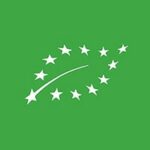 🌱 About the Supplier:
We select our suppliers for the love they put in their products,
seeking the best quality while respecting traditional production methods.
Most of them are family owned, of human size. We value the direct collaboration with them.
By buying directly at the source, we are proud to contribute to the local economy,
while ensuring that, ultimately, our clients get the most tasty and fresh products at the best prices.
All our farmers follow specific certifications minimizing the use of chemicals. From sustainable agriculture ''Agriculture Raisonnee'' (AR) to Organic certified ''Agriculture Biologique'' (AB), these guarantees that the fruits delivered to you a safe and healthy. On top of the tests done by our farmers, we also perform our own chemical test upon each arrival of the fruits.
🌱 Supplier Products:
🛍 Product Information (Main) (English):
Binomial Name:Pyrus communis L.
Chinese Name:展會梨
Other Names:Conference Pear
Product Description:The Conference pear variety was discovered in Britain by Thomas Francis Rivers and holds its name from the first prize they it got at the National British Pear Conference in London in 1885. Similar to the Bosc variety, the medium-sized pear with an elongated bottle shapehas awhite pulp that turns pale yellow when ripe.Conference pear'stexture is very fine and soft, and its flavour is sweet.
Bosc pears are characterised by their hard flesh and brown skin. Early in their ripeness cycle they tend to be juicy, crunchy and sweet. When fully ripe the fruit becomes sweeter and softer, and the skin becomes wrinkly.[4]
Extra fancy and fancy grade of bosc pear in Canada should be at least 54 mm in diameter. They should be smooth, clean and well formed.
It is the fruit of pear, a plant of the Rosaceae family. Sweet in the mouth, cold in nature. Many kinds of pears need to be ripened before they can be eaten. Its fiber content is quite high, which can help smooth the intestinal tract, and at the same time help to remove cholesterol from the body and promote good health.
Pears are native to central to southeastern Europe, Asia Minor, and northern Persia. Around 1870, an American priest (John L. Norius) introduced them to Yantai, Shandong Province for trial planting.
Variety:Common varieties are Bartlett, Beurre giffard, Precoce, Clapp's faverite), Winter Nelis, Duchess de Angonleme, Alexandrine
donillard) and Flemish beauly.
Eight varieties of pear, from left to right, Williams' Bon Chrétien (sold in the US as Bartlett), two Red Bartlett varieties, d'Anjou, Bosc, Comice, Concorde, and Seckel
Supply Season:The harvest period is from late September to early October. The fruit can be eaten after about a week to ten days.
Storage Method:Store for a period of time and eat after ripening; choose the ones with greenish-yellow peel, which can be sealed and stored for 4 to 5 days.
What is post-ripening pears?
Freshly picked pears contain a small amount of starch. When eaten in this starchy state, the texture of the pear is firm and crisp, and not too sweet, which makes it just a bad pear. However, if the fruit is left for a period of time after harvesting, this starch will be decomposed into sugars such as fructose, sucrose, and glucose, and vitamin B and C will also increase. Also, as the insoluble pectin matures, it becomes water-soluble pectin, which dissolves in water and becomes the source of thickening, giving the meat a thick and smooth texture. This series of changes is called maturation. Without this extra ripeness, pears would not be a delicious fruit.
Temperature control is important for ripening
Pears mature naturally while they are green. If they are not harvested at the best time, not only the quality and aroma of the pulp will be poor, but problems such as browning of the pulp may also occur. Post-harvest temperature control is also important; the fruit is refrigerated at around 4°C for the first 10 days, then matures at around 20°C. Please note that if the ripening temperature exceeds 30°C, the fruit will not ripen, the fruit will be damaged, the peel will not change color, the flesh will be rough, and the characteristic aroma will no longer be emitted.
If it's still hard when you buy it, put it in a paper bag or similar to keep it from drying out too much, then let it ripen indoors at around 15 to 20 degrees. If you have a lot of food, keep only what you're going to eat indoors and keep the rest in a cool place.
#Should Be / Avoided:
Appropriate: Suitable for people suffering from acute bronchitis and bronchitis, cough with phlegm and asthma, thirst and aphonia, children with wind-heat, red eyes, swelling and pain, sore throat and other symptoms.
Contraindications: Those with deficiency of the spleen and stomach, loose stools, diarrhea and cough without fever, white phlegm with foam, should not eat.
*Edible Compatibility:
Appropriate: There is no literature report.
Xiangke: There is no literature report.
Cooking Skills:The pears eaten at the exhibition on the day of their arrival were not very hard, but they lacked sweetness and were slippery and powdery. To be honest, they were not very tasty. However, when I ate it after 11 days of ripening, it was smoother and very tasty, with sweetness and just the right amount of acidity.
The most sold on the market is the pear, which has an inverted conical shape. The pericarp is green before ripening, and turns yellow after ripening, with long and strong fruit stalks. The flesh is crisp, and becomes soft after ripening, with a clear fragrance. The ripened pulp is soft and easy to melt, and the mouth is soft and sweet. A kind of red pear with red skin, which is the best edible variety. In addition to eating raw, it can also be processed into jam.
Notes:It is not advisable to drink boiled water after eating pears, otherwise it will easily cause diarrhea. When eating pears, you must chew slowly to get good absorption. Traditionally, hard pears can be placed in rice tanks to let them ripen and soften.
Pears also have the effect of lowering blood pressure and nourishing yin and clearing away heat, so it is good for patients with high blood pressure, hepatitis, and liver cirrhosis to often eat pears.
Dish:
Can be eaten as fruit.
Serving Method:
This product is imported from foreign countries. The supply depends on the delivery situation. It may be insufficient or out of stock!
此產品為外國進口,供應視乎到貨情況,有可能數量不足或缺貨!
Suggested Eating Method:
The flesh that the exhibition pears arrived on the day of the goods were not very hard, but lack of sweetness, smooth taste, and pink. To be honest, it was not delicious. However, when I ate it for 11 days, its taste was smoother, very delicious, sweet, and the acidity was just right.
The most sold on the market is a stroke, and its shape is an inverted cone. Before mature, the peel is green, yellow after maturity, and the fructic is long and thick. The flesh is crispy, softened after cooked, and clear fragrance. The cooked flesh is soft, easy to dissolve, and the entrance is crispy and sweet. A red red pear with red pear is the best edible variety. In addition to raw food, it can also be processed.
🥗 Product Category (English):
Google Recipe 🔍 :

English CookPad 🍳 :

BBC Good Food 🥙 :