Description
Seignemartin

🚚 The Fastest Delivery Time : It takes 2-3 days.
🐝 Supplier / Place Of Origin:Seignemartin / Haute-Savoie, France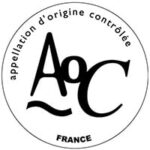 Appellation d'Origine Contrôlée (AOC)
🌱 About the Producer:
Seignemartin cheese milk factory is a family company, which has inherited 3 generations and has been producing and aging cheese. They have mastered the aging time of Contests wines, up to 4 years.
SEIGNEMARTIN is headquartered in NANTUA in the Rula area in France.
🌱 Supplier Products:
🛍 Product Information:
Rated 5.00 out of 5 based on 3 customer ratings (3 customer reviews)
Since the Middle Age, mountain dwellers have combined agriculture and livestock farming, clearing land for their herds and producing Vachelin cheese with limited shelf life. In the 17th century, the Beaufortain valley introduced larger-scale cheese production, resulting in Beaufort cheese. With exceptional preservation and transportability, it gained a renowned reputation beyond its native mountains.
Beaufort has a hard, natural rind with a pale-yellow paste that is firm and smooth. Creamy, nutty, and buttery, Beaufort is a melting pleasure on the palate. It can be found in 3 versions: Winter, Summer and Chalet d'Alpage (the latter two being often regarded as the tastiest). Our Summer Beaufort was produced between May 2022 and October 2022 and is full of the characteristic floral notes of this season.
Beaufort is commonly eaten on its own or used in cooking, such as in gratins or fondues. Find here a delicious of Leek Gratin with Lemon Bechamel and Beaufort Cheese !
Pre -order once a week. The supply depends on the delivery situation, or it will be shipped separately.
👩🏻‍🍳 Suggested Serving:
🍷 Wine Pairing:
Red Wines (COTE DE BEAUNE, Beaujolais)
White Wines (Roussette)
🥗 Product Line:
Hard Cheese
🔅 Remark:




To be stored in the fridge wrapped in parchment paper.
Our Summer Beaufort was produced between May 2022 and October 2022.
🚚 Supply Period:
Annual supply
Cheese Pairing Chart cheese matching table