Description
Margot Fromages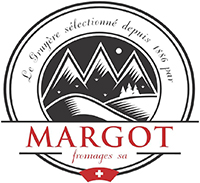 🚚 The Fastest Delivery Time : It takes 2-3 days.
🐝 Supplier / Place Of Origin:Margot Fromages / Vaud Alps, Switzerland
🌱 About the Producer:
Margot Fromages has been operating cheese dealers since 1886. At first, it was specially engaged in the production and aging of Gruyer cheese, and then expanded to various Swiss specialty products. Margot Fromages is willing to share love for traditional and cheese, and is proud of always pursuing excellence.
Margot Fromages is headquartered in Ivele Donglaiban, Wozhou, Switzerland.
🌱 Supplier Products:
🛍 Product Information:
Rated 4.33 out of 5 based on 3 customer ratings (3 customer reviews)
Made in Copper Cauldrons
🔸 Supplementary Information:
Pre -order once a week. The supply depends on the delivery situation, or it will be shipped separately.
👩🏻‍🍳 Suggested Serving:
🍷 Wine Pairing:
Red Wines (Cotes de Beaune, Beaujolais)
White Wines (Chardonnay, Gewurztraminer)
🥗 Product Line:
Semi Hard Cheese
🔅 Remark:




🚚 Supply Period:
Annual supply
Cheese Pairing Chart cheese matching table
Customer Reviews
{{'product.product_review.no_review' | translate}}